Image: Susan Meiselas, Nicaragua, 1978
Susan Meiselas has won the Deutsche Börse Photography Foundation Prize 2019 at The Photographers' Gallery, London for her first European retrospective Mediations at Jeu de Paume, Paris 2018.
Magnum photographer Susan Meiselas was announced as the 2019 winner of the prestigious £30,000 prize at a special award ceremony at The Photographers' Gallery, on Thursday 16th May by British Turkish award winning writer and activist Elif Shafak.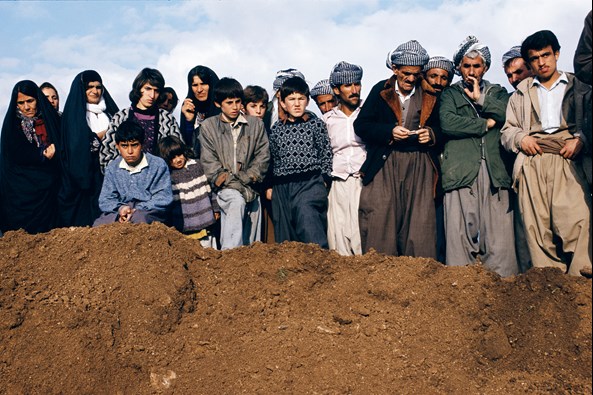 Susan Meiselas, NORTHERN IRAQ. Kurdistan. 1991. At Sardaw, a former Iraqi military headquarters on the outskirts of Sulaimaniya, trench graves are dug up to reveal the remains of executed Iranian prisoners of war. A total of 18 Iranian soldiers were found executed in violation of the Geneva Conventions. An additional 13 civilians were found buried beside them.
Meiselas was deemed to have made a consistently outstanding contribution to photography, influencing the way that audiences encounter and understand the form and exemplifying a commitment and personal investment to her subject matter and subjects that has left an indelible mark on the history of photography.
A leading documentary photographer, Meiselas is widely acknowledged for her work in the conflict zones of Central America (1978–1983), and in particular for her powerful photographs of the Nicaraguan revolution. Drawing on more than four decades of experience photographing around the world, Meiselas favours an immersive approach, often collaborating with the communities she photographs over long periods of time, and has focused on a wide range of challenging issues from ethnic and religious conflicts, human rights issues to the sex industry. Mediations was the most comprehensive European retrospective of Meiselas' work to date, which brought together series' from the 1970s to the present day.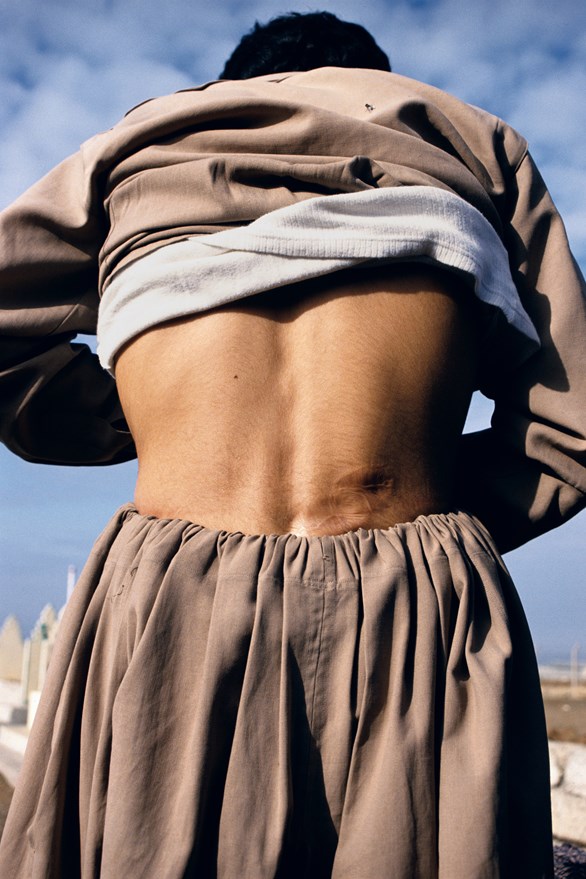 Susan Meiselas, KURDISTAN. December, 1991. Arbil Taymour Abdullah, 15, the only survivor of village  execution, shows his bullet wound
For The Photographers' Gallery exhibition, Meiselas chose to present her long-term engagement with the Kurdish diaspora. Kurdistan/akaKurdistan began with a trip the photographer took to capture Anfal genocide against the Iraqi Kurds in 1991 and began a project offering a layered, lived history of Kurdistan, driven by the momentum of its contributors with whom she continues to collaborate with.
The 2019 Deutsche Börse Photography Foundation Prize jury comprised:
Sunil Gupta, Artist, Writer, Activist and Curator; Diane Dufour, Director of Le Bal, Paris; Felix Hoffmann, Chief Curator at C/O Berlin; Anne-Marie Beckmann, Director, Deutsche Börse Photography Foundation, Frankfurt; Brett Rogers OBE, Director, The Brett Rogers OBE, Director, The Photographers' Gallery and Chair of Jury, said:
Susan's consistent approach to the medium and her personal investment in the stories, histories and communities she documents, exemplifies a critical revision to the possibilities of documentary photography. It is one that proposes a sustainable and on-going relationship with the people and their contexts and feels especially relevant and resonant today.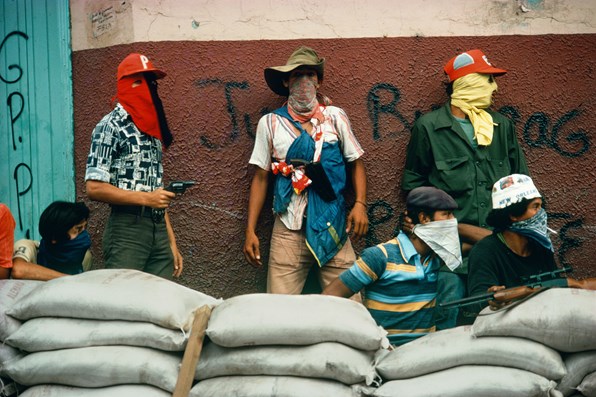 Susan Meiselas,  1978 , NICARAGUA. Matagalpa. Muchachos await the counterattack by the National Guard