This year´s LISTE will present 79 galleries from 32 countries, with works by over 170 artists. The participating galleries come from Egypt, the United Arab Emirates, Belgium, Brazil, China, Denmark, Germany, Estonia, France, Greece, Great Britain, Guatemala, Holland, Italy, Japan, Colombia, Kosovo, Cuba, Lebanon, Mexico, Norway, New Zealand, Austria, Peru, Poland, Portugal, Romania, Switzerland, Spain, South Africa, Turkey, and the USA.
It is important to LISTE to present galleries from a very broad spectrum of countries and cities – including regions located away from art centers. LISTE is considered the most important fair for a young generation of galleries. Thus, every ambitious international young gallery applies to participate at LISTE. The jury – composed exclusively of curators and artists – selected the most important aspiring galleries of a younger and middle generation from over 250 applicants. These galleries will bring a high caliber selection of contemporary art to Basel, among which will also be many new discoveries. As a not-for-profit-oriented fair, LISTE has been working tirelessly to the promote new galleries. The fair strives to ease the entry of galleries into the international art market by providing reasonable terms and conditions.
As in past years, LISTE´s primary objective is to introduce the world´s most promising new galleries in Basel. Peter Bläuer, the fair´s director, is very pleased that 16 of the 79 galleries will be appearing at LISTE for the first time. Among those galleries are: Maria Bernheim (Zurich), Bodega (New York), Chapter NY (New York), Commonwealth & Council (Los Angeles), Dürst Britt & Mayhew (The Hague), El Apartamento (Havanna), Ermes – Ermes (Vienna), Gianni Manhattan (Vienna), Ginerva Gambino (Cologne), Ivan (Bucharest), Noah Klink (Berlin), Park View / Paul Soto (Los Angeles / Brussels), PM8 (Vigo), Proyectos Monclova (Mexiko City), Sé, (São Paulo) and Sultana (Paris).
The jury places great value on gallery-curated presentations with selected artists. Most of the galleries will be introducing solo presentations or positions with two to three artists. They will show works from a variety of media: painting, photography, sculpture, drawing, installation, performance, video, film, multimedia and, of course, the generation Digital Native Art.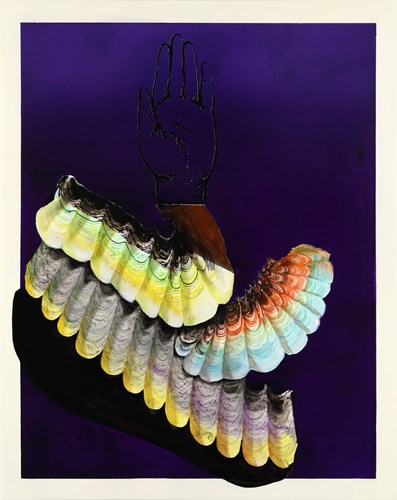 Monitor, Benedikt Hipp. Fortune, 2017.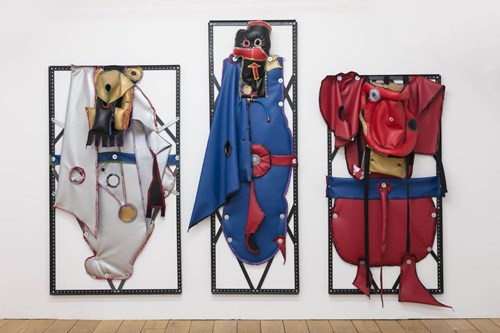 Southard Reid, R.M.Fischer. Courtesy the artist and Southard Reid. Photo: Mark Blower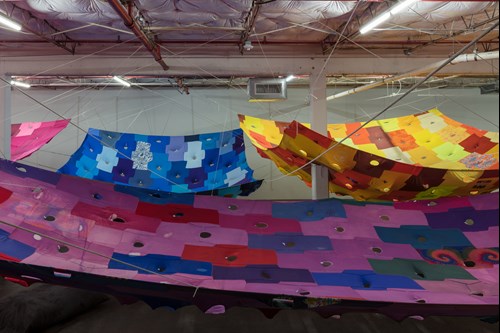 Sultana, Pia Camil. Installation view of Bara, Bara, Bara. Dallas Contemporary, 2017. Photo: Kevin Todora
The Helvetia Art Prize will be awarded for the 15th time. This highly coveted promotional prize is awarded to a graduate of a Swiss art school majoring in visual and media art. This year's prize, which includes a monetary award of CHF 15,000 and a solo presentation at LISTE, goes to Gina Proenza (*1994, FR/CO), who received her bacherlor's degree in "Arts Visuals" from the Haute Ecole d'Art de Lausanne.
A complete list of galleries and artists as well as detailed information about projects and events can be found at www.liste.ch