Image courtesy to PARK3020
On September 15, 2020 PARK3020 officially opens and presents works by Ukrainian sculptors: Nazar Bilyk, Anna Zvyagintseva, Oleksii Zolotariov, Anton Logov, Anna Naduda, Bohdan Tomashevskyi and others.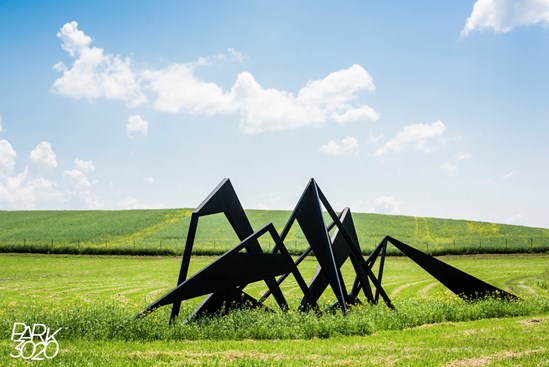 Bohdan Tomashevskyi, Salamandra, image courtesy to PARK3020
"The goal of PARK3020 is to support Ukrainian artists who work with contemporary sculpture", – says PARK3020 visionary Igor Kryvetskiy: "The institution facilitates the development of a new professional generation of Ukrainian artists and their presentation at the international level". The long-term goals of PARK3020 include, but are not limited to, constant exhibition and elaboration of educational programs, development of infrastructure development of the park and the region, as well as building a positive image of Ukrainian culture abroad.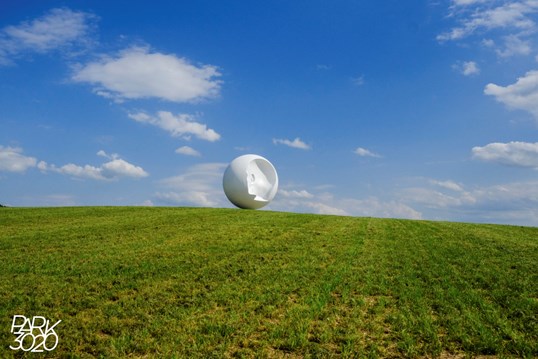 Bazaar Bilyk, Space around, image courtesy to PARK3020
3020 –  is a symbolic date from the moment of creation and at the same time the development ambition. International cultural exchange is an important part of the PARK3020 development strategy. In 2020-2022, the park will cooperate in a partnership with a key institution for the presentation of public art in the UK – Yorkshire Sculpture Park.
"The emphasis will be placed not only on the visual part, but also on the study of methods and approaches in creating objects in public space. As well as on the work systematization in the field of contemporary sculpture in Ukraine", –– comments Kate Taylor, PARK3020 curator and founder of the cultural management organisation Port.agency.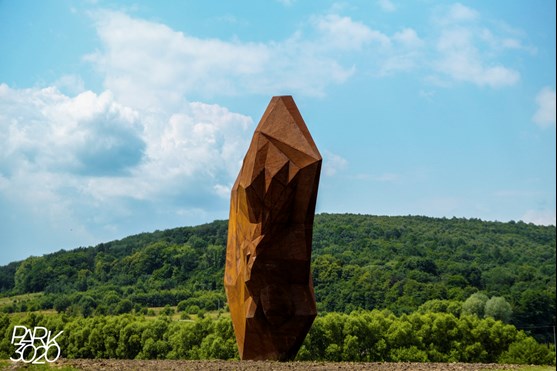 Oleksii Zolotariov, Ear,  image courtesy to PARK3020
Also, the park presents the results of a sculpture workshop of working with granite, which took place in May 2020. Among the participants of the Sculpture Symposium: Petro Gronskyi, Viacheslav Gutyria, Oleksandr Dyachenko, Oleg Kapustiak, Volodymyr Kochmar,  Liudmyla Mysko, Yurii Mysko, Volodymyr Protas, Vitaliy Protosenya, Yurik Stepanyan, Vasyl Tatarskyi, Garnik Khachatrian.