Image: Rembrandt, Self-Portrait, 1669
In 2019 Rembrandt and the Golden Age will take over the Netherlands. The reason is the 350th anniversary of the death of the most famous Dutch Master on October 4, 2019. There are numerous exhibitions and activities throughout the country throughout the year.
In 2019 Rembrandt van Rijn will have been dead for 350 years, but his art continues to fascinate the world. Each new generation rediscovers this brilliant Dutch Golden Age painter. And each new generation has its favourite 'Rembrandts', re-examining his paintings and discovering new details and stories in them. The 350th anniversary of Rembrandt's death in 2019 is the ultimate opportunity to emphasize Rembrandt as an artist, as a person and as an inspirator.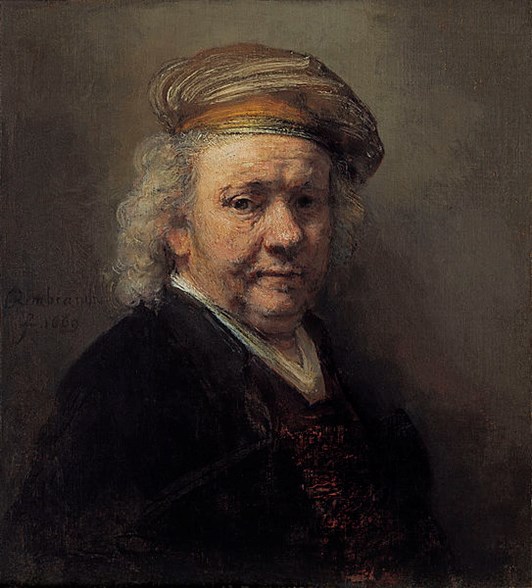 Rembrandt, Self-Portrait, 1669
The Rembrandt House Museum, the Mauritshuis, the Fries Museum, Museum De Lakenhal and the Rijksmuseum honour Rembrandt with large exhibitions. Other museums and locations throughout the country are also dedicated to the Golden Age of Rembrandt and his contemporaries.
The Mauritshuis has one of the most renowned and important collections of paintings by Rembrandt in the world. Until 15 September 2019, The museum will exhibit all of the eighteen paintings in the collection that are or have been attributed to Rembrandt. Among those are masterpieces such as The Anatomy Lesson of Dr Nicolaes Tulp and Rembrandt's late self-portrait, but also other paintings that are no longer considered to be by Rembrandt and are rarely – if ever – on display.  

Each painting is accompanied by fascinating stories about how it entered the the museum's collection. Who discovered the painting? Was it acquired or donated? How did people view it over the centuries? How was it researched? Why did some works fall off their 'Rembrandt pedestal' at some point? Visitors will be encouraged to look closely and compare. Can you actually tell the difference between a 'Rembrandt' and a 'non-Rembrandt'? And what's the story with the two portraits whose authenticity has been cast in doubt? Eighteen paintings, 350 years of fascinating (art)history.
'Rembrandt and the Dutch Golden Age-Year' 
The Mauritshuis Art Museum, The Hague, Netherlands
Until 15 September 2019