On Tuesday, Sotheby's concluded the first part of a landmark multi-auction sale series for Pier 24 Photography from the Pilara Family Foundation, achieving an astounding $10.6 million – nearly 120% of the combined presale high estimate – with two thirds of lots outpacing their presale high estimates to benefit the Pilara Family Foundation in support of charitable initiatives in healthcare research, education, and the arts.
The exceptional sale results, attracting bidders from 23 countries, reinforce the unprecedented depth of the Collection, charting the historical intersection of modern art and photography and reflecting the power of the image in contemporary culture.
The two-part single-owner sale set numerous new benchmarks and auction records, including for Robert Frank, whose renowned Charleston, S.C. attracted the highest number of bids (32), leading the sale series for a total of $952,500 and shattering Frank's previous auction record. Robert Adams's Selected Images from Eden, Colorado marked another artist record, achieving 130% of its presale high estimate for a total of $330,200. Other notable accolades for the collection include new records for a singular work from Richard Avedon's In the American West series for Juan Patricio Lobato, Carney, Rocky Ford, Colorado, August 23, 1980 and Clarence Lippard, Drifter, Interstate 80, Sparks, Nevada, August 29, 1983,both of which yielded 150% of their presale high estimates, each realizing $444,500 as well as a record for the highest price for a portrait of Bob Dylan from Bob Dylan, Singer, New York, New York, February 10, 1965, which trounced the previous record by more than double; Deborah Luster, whose One Big Self: Prisoners of Louisiana more than tripled its presale high estimate for a total of $101,600 in her auction debut; Dorothea Lange's Migrant Mother, Nipomo, California, which realized $609,600, marking a new record for the iconic image and the second highest price for Lange overall.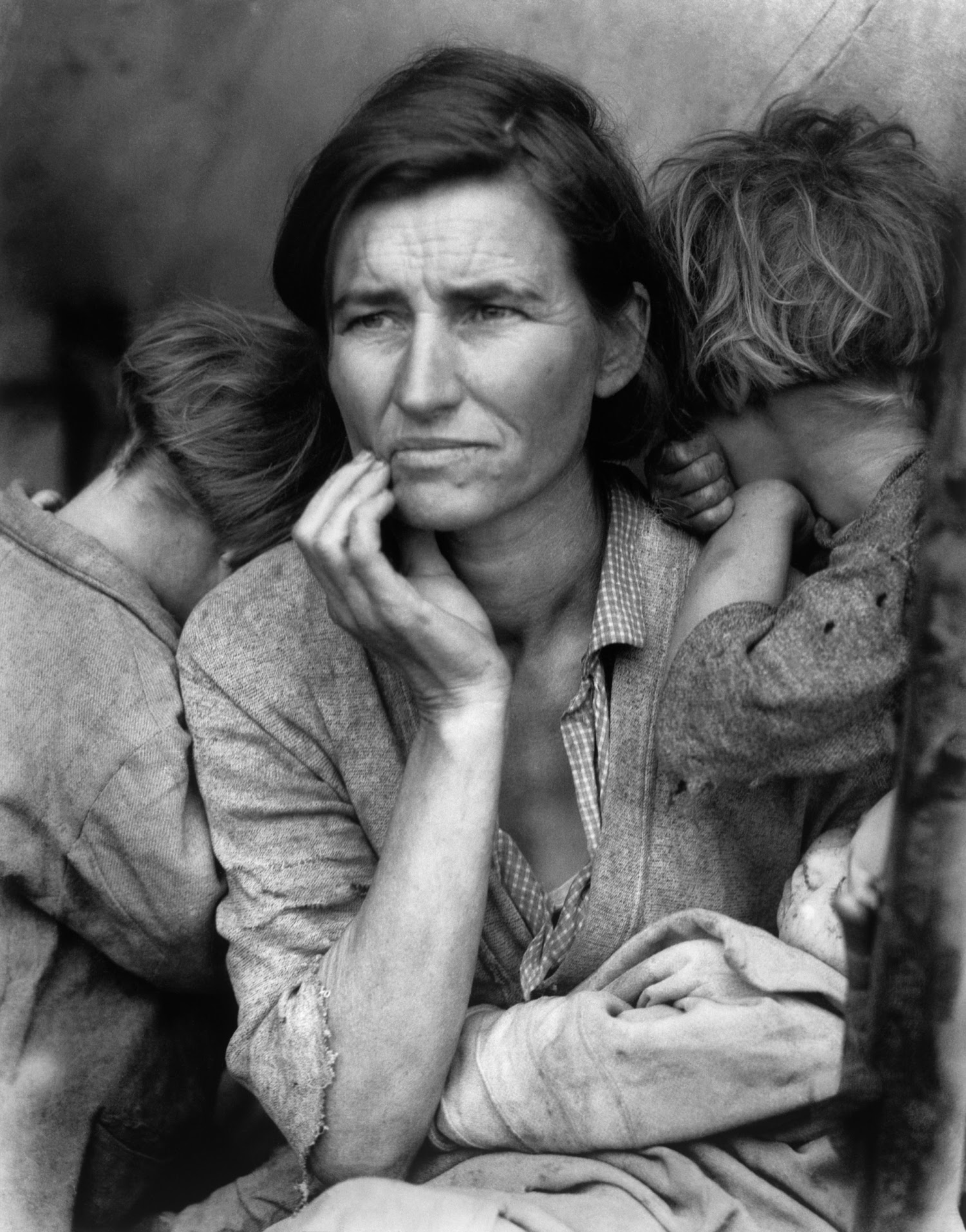 Auction records were also achieved for Larry Clark, Shomei Tomatsu, Katy Grannan, David Goldblatt, Bruce Davidson, Wright Morris, Josef Koudelka, and Erica Deeman, who made her auction debut.
Images :Robert Frank, Charleston, S.C.
             Dorothea Lange, Migrant Mother, Nipomo, California