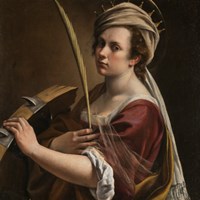 Article date: Sunday, March 10, 2019
Artemisia Travels to Glasgow
The newly restored self portrait by Artemisia Gentileschi leaves the National Gallery of London to visit unusual and unexpected venues, starting with Glasgow Women's Library this week. Artemisia's self portrait will continue to travel around the UK throughout spring and early summer visiting a range of locations, including a girls' school and a health centre.
---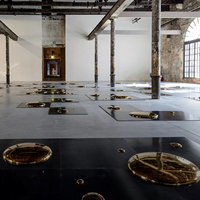 Article date: Friday, March 8, 2019
Biennale Arte 2019 in Venice: May You Live In Interesting Times
The 58th International Art Exhibition, titled May You Live In Interesting Times, is curated by Ralph Rugoff and organized by La Biennale di Venezia chaired by Paolo Baratta. The pre-opening will take place on May 8th, 9th and 10th, the awards ceremony and inauguration will be held on Saturday May 11th 2019.
---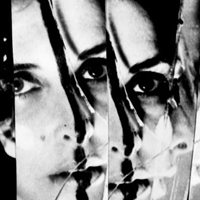 Article date: Friday, March 8, 2019
Carolee Schneemann Pioneering Feminist Artist Dies Age 79
Carolee Schneemann, multidisciplinary artist who transformed the definition of art, especially discourse on the body, sexuality, and gender has died age 79. Born in Fox Chase, Pennsylvania, in 1939 she began her career as a painter influenced by the then-popular style of Abstract Expressionism.
---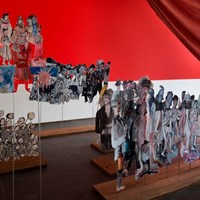 Article date: Thursday, March 7, 2019
The First UK Retrospective of the Egyptian-Canadian Artist of Armenian Origin, Anna Boghiguian
This is the first retrospective in the UK of the Egyptian-Canadian artist of Armenian origin, Anna Boghiguian (Cairo, 1946). A close observer of the human condition, the artist draws equally on the past and present, poetry and politics, joyfulness and a critique of the modern world.
---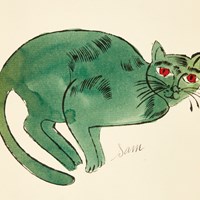 Article date: Wednesday, March 6, 2019
Andy Warhol's Cat Sam at Sotheby's
Andy Warhol 1928 - 1987 25 CATS NAME[D] SAM AND ONE BLUE PUSSY (F. & S. IV.59, 67)
---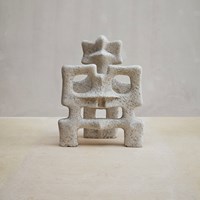 Article date: Tuesday, March 5, 2019
Sonja Ferlov Mancoba at the National Gallery of Denmark, SMK
This spring's exhibition at SMK, Sonja Ferlov Mancoba, focuses on one of the most important Danish artists of the modern age. Learn the whole story about this prominent sculptor, and explore her poetic, warlike figures. 'Sonja Ferlov Mancoba is a key figure within Danish modernism. With this exhibition we wish to call attention to an artist who never got the recognition she deserves.' Mikkel Bogh, director of SMK
---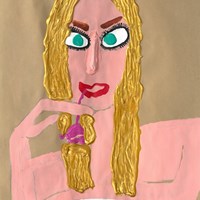 Article date: Monday, March 4, 2019
Art Fair Tokyo 2019 Presents New 'Crossing' Section
New for AFT2019, Crossing is a gathering of exhibitors that exist outside of galleries and museums yet are an indispensable part of Japan's art scene. The exhibitors will cross over one another with their sometimes unique, sometimes overlapping concepts and characteristics in this section.
---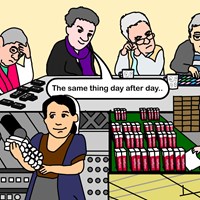 Article date: Sunday, March 3, 2019
Women Artists After Empire
The online exhibition Women Artists After Empire, curated by Lynda Morris, shines light on the legacy of imperialism and colonialism, incorporating the voices and perspectives of nine contemporary female artists. Launching to coincide with 100% Women, a 12-month programme to support female artists and redress the persistent gender imbalance in the commercial art world, the exhibition seeks to broaden engagement with artists outside the gallery's current roster and incorporate global perspectives.
---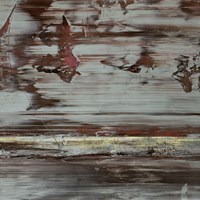 Article date: Saturday, March 2, 2019
New World Auction Record for Jack Whitten
On Friday in New York, Sotheby's first Contemporary Art auction of the spring season totaled an exceptional $36.8 million – well exceeding its $30.8 million high estimate and with a strong 83.4% of lots sold. For the second season in row, Sotheby's Contemporary Curated auction established the highest-ever total for the series, with new auction records established for Jack Whitten and Loie Hollowell, among others, as well as exceptional prices for artists Kerry James Marshall and Alice Neel.
---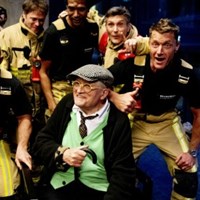 Article date: Friday, March 1, 2019
British Artist Hockney Freed from Amsterdam Elevator by Firemen
British artist David Hockney had to be freed by Dutch firefighters from an elevator in Amsterdam as he was about to open a new exhibition of his works. The 81-year-old, who holds the record for the most expensive painting by a living artist, had been heading down for a cigarette at his hotel late Wednesday when it suddenly stopped.