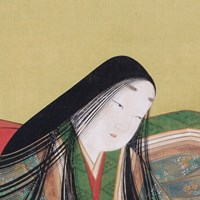 Article date: Sunday, January 27, 2019
The Tale of Genji: A Japanese Classic Illuminated at Metropolitan Museum of Art
This will be the first major loan exhibition in North America to focus on the artistic tradition inspired by Japan's most celebrated work of literature, The Tale of Genji. Covering the period from the eleventh century to the present, the exhibition will feature more than 120 works, including paintings, calligraphy, silk robes, lacquer wedding set items, a palanquin for the shogun's bride, and popular art such as ukiyo-e prints and modern manga.
---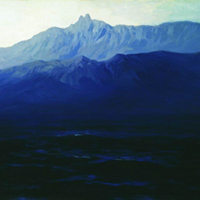 Article date: Sunday, January 27, 2019
Kuindzhi Painting Vanishes from Moscow's Tretyakov Gallery
A rare painting by famous Russian artist Arkhip Kuindzhi went missing from a wall in Moscow's Tretyakov gallery as dozens of visitors were enjoying the exhibit, - RT reports. No one seemed to notice how it was stolen. The audacity with which the the painting titled 'Ai-Petri. Crimea' was stolen may make 'Thomas Crown' pale in comparison.
---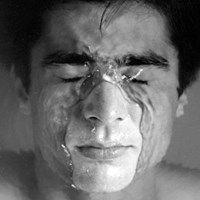 Article date: Saturday, January 26, 2019
Guggenheim Reveals Two Hundred Photographs of Robert Mapplethorpe in Yearlong Exhibition 'Implicit Tensions'
Guggenheim celebrates the sustained legacy of t Robert Mapplethorpe's work with a yearlong exhibition program conceived in two sequential parts and presented in the museum's Mapplethorpe Gallery on Tower Level 4.
---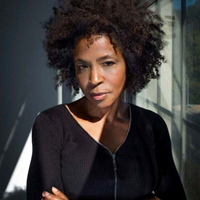 Article date: Saturday, January 26, 2019
J.Paul Getty Trust Announces J.Paul Getty Medal to go to Lorna Simpson, Mary Beard and Ed Ruscha
Established in 2013 by the trustees of the J. Paul Getty Trust, the J. Paul Getty Medal has been awarded to 11 distinguished individuals to honor their extraordinary contributions to the practice, understanding and support of the arts.
---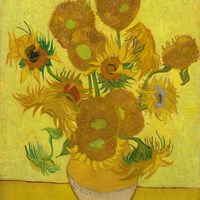 Article date: Friday, January 25, 2019
Van Gogh Museum to Keep Sunflowers in Amsterdam
Detailed international research underscores fragile condition of famous painting. Axel Rüger, Director of the Van Gogh Museum: 'This is why we have decided that Sunflowers will no longer travel away from the museum. From now on, this highlight of our collection will stay at home in Amsterdam, available for all of our visitors to see every day of the year'.
---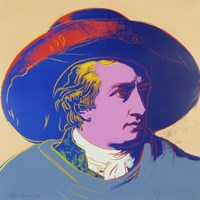 Article date: Friday, January 25, 2019
Goethe by Andy Warhol at Rusterholtz Galerie + Auktionen
Warhol has cropped the original composition so as to create a head and shoulders portrait of the writer. Goethe had contemplated painting as an early career choice and published a book on the theory of colour.
---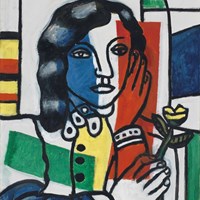 Article date: Friday, January 25, 2019
Fernand Léger at Tate Liverpool: New Times, New Pleasures
This exhibition brings together more than forty works by renowned artist Fernand Léger (1881–1955). Léger was enthralled by the vibrancy of modern life. His paintings, murals, film and textiles were infused with the bustle and rhythm of the metropolis.
---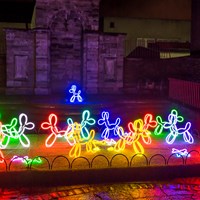 Article date: Thursday, January 24, 2019
Arts Council England Publishes Guide for the Event of a 'No Deal' Brexit
On 22 January 2019, Arts Council England has published a guide sign-posting relevant government information that will help arts and cultural organisations prepare in the event that the UK exits from the European Union without a withdrawal agreement
---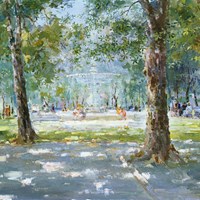 Article date: Wednesday, January 23, 2019
Intimate Dialogue with Nature though Sergiy Shisko's Solo Exhibition
Large solo exhibition of Ukrainian artist Sergiy Shishko reveals over sixty paintings and drawings from all periods of his creative life starting from 1926 till late 1990s. This is the eighths exhibition in the framework of the project "10 outstanding Ukrainian artists of the XX century."
---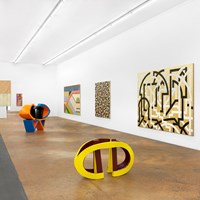 Article date: Tuesday, January 22, 2019
Pattern, Decoration & Crime at MAMCO, Geneva
MAMCO examines in this large group exhibition the "Pattern & Decoration" movement, formed in the 1970s and that enjoyed international success in the 1980s, before fading in the decades thereafter.