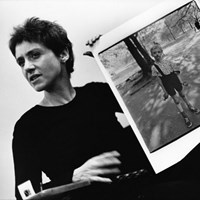 Article date: Friday, September 14, 2018
David Zwirner Co-Represents the Diane Arbus Estate
David Zwirner is pleased to announce its collaboration with Fraenkel Gallery in the representation of The Estate of Diane Arbus. Fraenkel Gallery's long and close association with the Arbus Estate will continue unchanged as it works together with David Zwirner on the presentation of Arbus's photographs in David Zwirner's New York, London, and Hong Kong locations.
---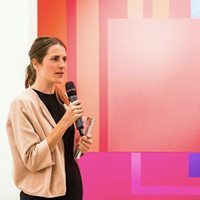 Article date: Thursday, September 13, 2018
Peter Halley's Mindgame Opens First Christie's Online Auction
'Looming almost two metres in height, "Mindgame" is a large-scale example of Peter Halley's celebrated geometric abstractions that brought him to prominence in New York during the 1980s' .
---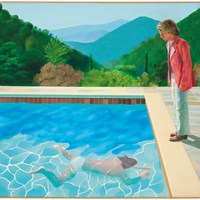 Article date: Thursday, September 13, 2018
Christie's To Offer David Hockney's Masterpiece 'Portrait Of An Artist (Pool With Two Figures)'
New York – In its November Evening Sale of Post-War and Contemporary Art, Christie's will offer one of the most quintessential canvases of the 20th Century, David Hockney's Portrait of an Artist (Pool with Two Figures), 1972 (estimate in the region of $80 million).
---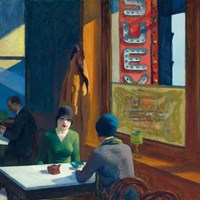 Article date: Wednesday, September 12, 2018
An American Place: The Barney A. Ebsworth Collection comes to Christie's
The Barney A. Ebsworth Collection represents an extraordinary achievement in the history of collecting, one that illuminates the rise of American art across the 20th century. The origins of this singular assemblage, however, lie across the Atlantic in France.
---
Article date: Tuesday, September 11, 2018
Exhibition Programme Announced for Brighton Photo Biennial 2018 curated by Shoair Mavlian
Brighton Photo Biennial returns 28 September - 28 October 2018 across Brighton & Hove, showcasing eighteen artists over eight venues. The theme for its eighth edition is A New Europe and the festival is curated by Photoworks Director, Shoair Mavlian, working with local and international partners.
---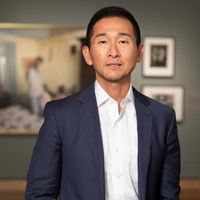 Article date: Tuesday, September 11, 2018
Yasufumi Nakamori Appointed Tate Modern's Senior Curator of International Art (Photography)
Tate Modern is delighted to announce today that it has appointed Dr Yasufumi Nakamori as its new Senior Curator, International Art (Photography). Nakamori will lead on the development of Tate's collection of photography and on the programme of photography exhibitions and displays. He will take up the post in October 2018.
---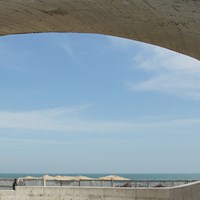 Article date: Monday, September 10, 2018
UCCA Announces the Formation of UCCA Dune, a New Museum by the Sea in Beidaihe
UCCA Dune is conceived as an art and architecture destination, where exhibitions will unfold in dialogue with the building and its natural surroundings. Its inaugural exhibition, titled "After Nature," will explore the shifting relationship between humans and nature against the backdrop of China's last three decades of breakneck development.
---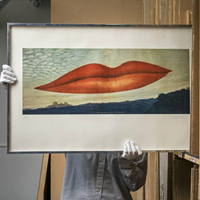 Article date: Monday, September 10, 2018
Man Ray's 'A l'heure de l'observatoire - les amoureux' on Christie's Prints & Multiples Auction
Christie's offers to explore an exciting selection of prints, spanning the modern era to present day, in Prints & Multiples auction in London.⠀
---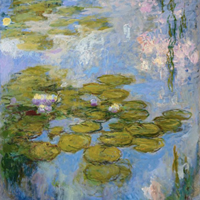 Article date: Saturday, September 8, 2018
Refreshed Claude Monet Exhibition in Albertina
Claude Monet is coming to Vienna with large refreshed exhibition, on view from 21 September 2018 until 6 January 2019.
---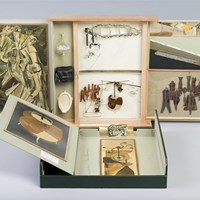 Article date: Thursday, September 6, 2018
Hirshhorn Receives Major Gift of More Than 50 Iconic Works
The Hirshhorn Museum and Sculpture Garden has announced a gift of more than 50 major historical artworks, including more than 35 seminal works, by pioneering artist Marcel Duchamp from Washington, D.C., collectors Barbara and Aaron Levine.