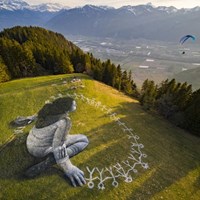 Article date: Saturday, May 2, 2020
3,000 Square Meters Graffiti by French Artist Crowns the Swiss Alps
A French artist known for massive works of graffiti on grass best seen from the air presented his latest piece on Sunday in the Swiss Alps – a coronavirus-related picture of a girl looking towards the horizon.
---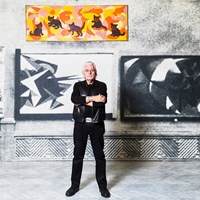 Article date: Friday, May 1, 2020
Germano Celant, the Art Critic, Dies at 79 of Covid-19
Germano Celant, an influential curator, critic and art historian who brought postwar Italian art to international prominence, died on Wednesday in Milan. He was 79.
---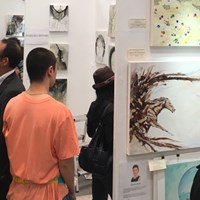 Article date: Thursday, April 30, 2020
Art Fair Tokyo 2020 Cancelled
The Art Tokyo Association (Art Tokyo) has cancelled the international art trade fair, Art Fair Tokyo 2020 (AFT2020) (venue: Tokyo International Forum) that was scheduled to be held March 19 (Wed) to 22 (Sun), 2020 in order to prevent the spread of COVID-19.
---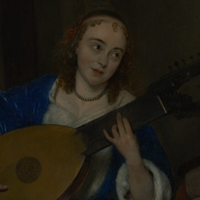 Article date: Wednesday, April 29, 2020
The Met Presents Virtual Collection of Dutch Masterpieces
Paintings from the seventeenth-century Dutch Golden Age have been a highlight of The Met collection since the Museum's earliest days. This exhibition presents sixty-seven of the Museum's greatest artworks in fresh combinations—including paintings by Rembrandt, Hals, and Vermeer—to shine a new light on this remarkable chapter of art history.
---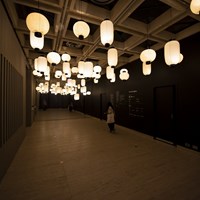 Article date: Wednesday, April 29, 2020
Precautions for Museums during Covid-19 Pandemic
CIMAM, the International Committee for Museums and Collections of Modern Art, is sharing this document based on the examples of the National Gallery Singapore, M+ Hong Kong, and Mori Art Museum in March in response to the outbreak of Covid-19.
---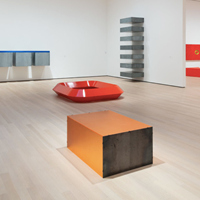 Article date: Tuesday, April 28, 2020
Judd at MoMA - the Exhibition Online
This exhibition is currently being presented here as part of MoMA's Virtual Views series, as they "museum from home." Immerse yourself in Judd's work and legacy through conversations with MoMA curator Ann Temkin, the artist's own writings, audio from contemporary artists reflecting on the impact of his work, and more.
---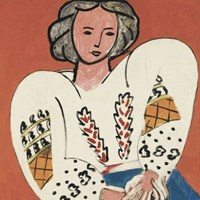 Article date: Monday, April 27, 2020
The VIPS, or Very Important Pieces of the Centre Pompidou
The Centre Pompidou presents the podcast that features conversations between a journalist and a guide about the Very Important Pieces #PompidouVIP.
---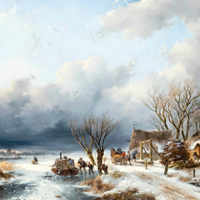 Article date: Sunday, April 26, 2020
Frozen Dutch River by Andreas Schelfhout at Bernaerts
---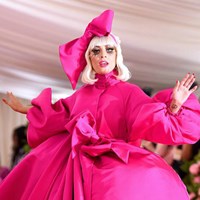 Article date: Sunday, April 26, 2020
Love Stories – a Sentimental Survey by Francesco Vezzoli
"Love Stories – A Sentimental Survey by Francesco Vezzoli" is a new project curated by Eva Fabbris to be presented on Fondazione Prada Instagram account from 4 May 2020. With this new project, the artist Francesco Vezzoli explores the emotional, psychological and sentimental status of a wide online community through social media language.
---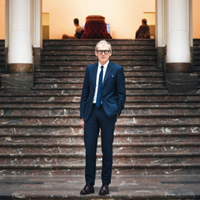 Article date: Friday, April 24, 2020
If Ever Art Could Heal the World, The Time is Now
'The lockdown has hit the culture sector especially hard. Art can't beat coronavirus - only science can do that - but art will be vital in healing the wounds inflicted by the crisis', - Paul Dujardin, CEO, Centre for Fine Arts, BOZAR, Belgium.