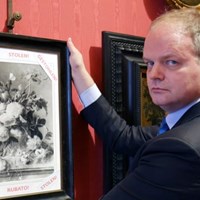 Article date: Wednesday, January 2, 2019
Italy's Uffizi Demands Return of Nazi-Looted Painting
Italy's Uffizi Galleries called on Germany on Tuesday to return a still-life painting by the Dutch master Jan van Huysum, which was looted by retreating Nazi troops in World War Two, as Reuters reports.
---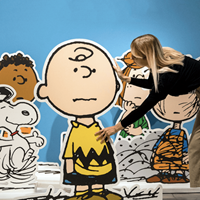 Article date: Tuesday, January 1, 2019
Somerset House, London Celebrates Snoopy and the Enduring Power of Peanuts
'Good Grief, Charlie Brown!' exhibition brings together Charles M. Schulz original Peanuts cartoons with work from a wide range of acclaimed contemporary artists and designers who have been inspired by this highly influential and much-loved cartoon. Explore the history of Charles M. Schulz' iconic strip and its influence on art, design, fashion and popular culture through the ages.
---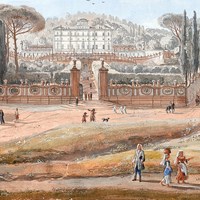 Article date: Tuesday, January 1, 2019
Gaspar van Wittel at Sotheby's Old Master Drawings
Gaspar van Wittel, called Vanvitelli Amersfoort 1652/3 - 1736 Rome View of the Villa Aldobrandini, Frascati Tempera; signed with initials, on the wall to the left, with the point of the brush: G:V:W:; bears black chalk numbering on the verso: 3 390 by 547 mm; 15 3/8 by 21 3/8 in
---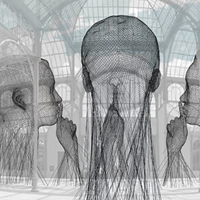 Article date: Monday, December 31, 2018
Invisibles by Jaume Plensa at Museo Reina Sofía
Throughout his career as a sculptor, Jaume Plensa (Barcelona, 1955) has drawn on spirituality, the body and collective memory as the primary sources which tie together his visual artwork. The invisible forms the essence of his intervention in the Palacio de Cristal: a group of steel mesh sculptures which take the space to draw the incomplete faces of figures hanging in the air, intersected by light and suspended in time.
---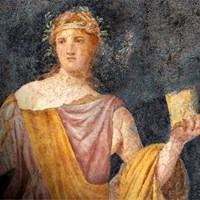 Article date: Sunday, December 30, 2018
A Dream of Italy - The Marquis Campana's Collection in the Louvre
The Musée du Louvre and the State Hermitage Museum in Saint Petersburg are joining forces for an outstanding exhibition based on the collection built up by the Marquis Campana mostly between the 1830s and the 1850s. With over 12,000 archaeological objects, paintings, sculptures, and objets d'art, and comprising both ancient and modern artefacts, it was a rich, diverse collection of the highest quality.
---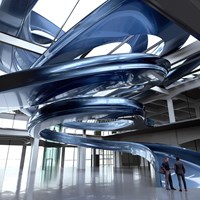 Article date: Saturday, December 29, 2018
Chinese Architecture Firm MAD has Designed a New Arts and Culture Foundation in Rotterdam, Named Fenix
MAD Architects has been commissioned by the Droom en Daad Foundation to design a panoramic viewpoint on top of the historic Fenix warehouse in Rotterdam. Rotterdam-based company Bureau Polderman will be responsible for restoring the historic warehouse itself.
---
Article date: Saturday, December 29, 2018
Philip Colbert 'Hunt Paintings', the London-Based Pop Artist's Largest Solo Exhibition
Unit London presents Philip Colbert 'Hunt Paintings', the London-based pop artist's largest solo exhibition to date, featuring twenty-five works. Philip Colbert exhibits new pieces, including the large-scale Hunt Paintings and a series of monumental sculptures. The exhibition, curated by Sasha Craddock, runs over three galleries, including a virtual reality experience, which will allow the audience to immerse themselves in Colbert's World of Art.
---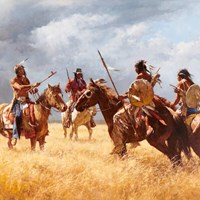 Article date: Friday, December 28, 2018
Terming's 'Coffee Coolers' Lead Brinkmann Collection at Bonhams
Howard Terpning (born 1927) Coffee Coolers Meet the Hostiles signed, dated and inscribed '© Terpning 1982 CA' (lower left) and signed again and inscribed with title (on the backing) oil on canvas 32 x 52in Painted in 1982.
---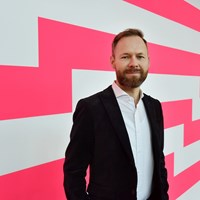 Article date: Thursday, December 27, 2018
Andreas Beitin to Become New Director of the Kunstmuseum Wolfsburg
On April 1, 2019, Andreas Beitin will take over as head of the Kunstmuseum Wolfsburg. The art historian has been Director of the Ludwig Forum for International Art in Aachen since February 2016. "What particularly appeals to me, in addition to the focus on contemporary art at the Kunstmuseum Wolfsburg, is the opportunity to realize exhibitions with artistic positions from the classical modern period", Andreas Beitin.
---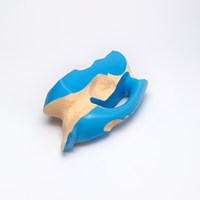 Article date: Tuesday, December 25, 2018
The Photographic II – 'Signal or Noise' at S.M.A.K
S.M.A.K. presents the second part of The Photographic, a two-part exhibition that applies an expanded notion of photography, from medium to mentality. Whereas the first part, 'Other Pictures' (2017-18) examined the power of the still image, 'Signal or Noise' takes a diametrically opposite perspective: our gaze is turned inward and the camera becomes a metaphor for the mechanical, partly non-visual processes that underpin our visual culture.