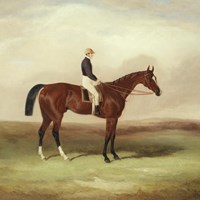 Article date: Monday, October 29, 2018
Orlando, Derby winner, 1844 by W.J.Shayer at Bonhams Auction
Orlando, Derby winner, 1844 by W.J.Shayer at British and European Art Bonhams Auction in November
---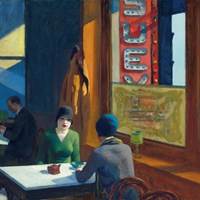 Article date: Sunday, October 28, 2018
Chop Suey, 1929 — the Most Iconic Edward Hopper Painting Left in Private Hands
After touring to Paris, New York, Hong Kong and and Los Angeles, this masterpiece will be offered on 13 November from the collection of Barney A. Ebsworth. 'In New York's restaurants, women, especially young ones, were on public display as never before,' explains Patti Junker, curator of American art at the Seattle Art Museum. 'Hopper's restaurant pictures all focus on these young working-class women, and thus they understand something essential about the character of the modern city in which he painted.
---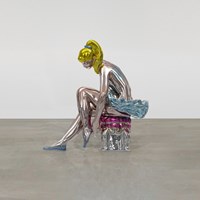 Article date: Saturday, October 27, 2018
Jeff Koons to Hold Major Exhibition at Ashmolean
A major exhibition of the work of Jeff Koons (b. 1955) will be held at the Ashmolean Museum, Oxford, in spring 2019. Curated by Koons himself together with guest curator Norman Rosenthal, the show will feature seventeen important works, fourteen of which have never been exhibited in the UK before. They span the artist's entire career and his most well-known series including Equilibrium, Statuary, Banality, Antiquity and his recent Gazing Ball sculptures and paintings.
---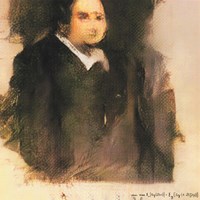 Article date: Friday, October 26, 2018
Artificial Intelligence Artwork sells for 432.000$ at Christie's
AI artwork sells for $432,500 — nearly 45 times its high estimate — as Christie's becomes the first auction house to offer a work of art created by an algorithm. The portrait in its gilt frame depicts a portly gentleman, possibly French and — to judge by his dark frockcoat and plain white collar — a man of the church.
---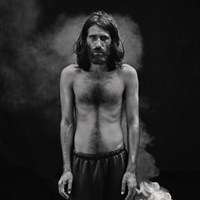 Article date: Friday, October 26, 2018
Hoda Afshar Wins the William and Winifred Bowness Photography Prize
MGA (Monash Gallery of Art, Australia) Foundation is thrilled to announce that Melbourne-based, Iranian-born artist Hoda Afshar is the winner of the $30,000 William and Winifred Bowness Photography Prize for her photograph 'Portrait of Behrouz Boochani, Manus Island' (2018). Shelley Horan, Darren Sylvester and Cyrus Tang are the 2018 recipients of the Colour Factory Honourable Mentions.
---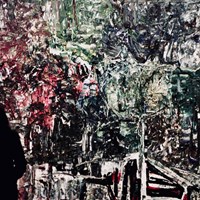 Article date: Thursday, October 25, 2018
Doctors in Montreal Will Start Prescribing Visits to the Art Museum
Laughter may be the best medicine but culture works wonders for health as well. That's the thinking driving a new initiative in Montreal, Canada, where doctors will be able to prescribe free art museum visits to patients with a range of ailments, from depression to diabetes to chronic illnesses.
---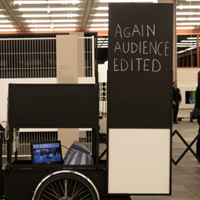 Article date: Thursday, October 25, 2018
The Value of Freedom in Belvedere Museum
The concept of freedom is constantly changing. This exhibition charts its psychological, cultural, religious, political and legal evolution against the backdrop of historical developments, to arrive at a contemporary understanding of what freedom means. Works by more than fifty artists shed light on this complex issue from various angles.
---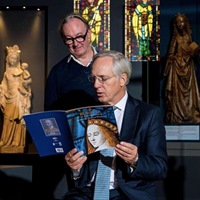 Article date: Wednesday, October 24, 2018
Kelvingrove Art Gallery and Museum Enlightens Burrell's Collection of Medieval Treasures of £66 Million Cost
Collecting Medieval Treasures draws from the range of 9,000 objects collected by Sir William Burrell (1861-1958) to bring together works in wood, alabaster, stone, metal, ivory, ceramics and stained glass and also includes paintings and tapestries. The exhibition will run until 27 May 2019.
---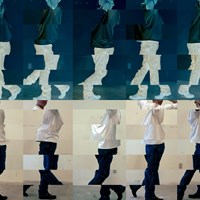 Article date: Wednesday, October 24, 2018
Bruce Nauman at MoMA: Disappearing Acts
Disappearing Acts traces what Nauman has called "withdrawal as an art form"—both literal and figurative incidents of removal, deflection, and concealment. Presented in two complementary parts, at The Museum of Modern Art and MoMA PS1, this is the most comprehensive exhibition of the artist's work ever assembled.
---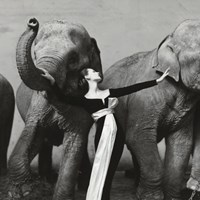 Article date: Wednesday, October 24, 2018
An Iconic Richard Avedon Photograph Leads Sotheby's Paris
The upcoming Photographs auction in Paris on 9 November will be led by a 1962 print by Richard Alvedon of American model Dovima with a group of elephants. Considered to be one of the most important fashion photographs in the history of photography, the image appeared for the first time in Harper's Bazaar magazine in September 1955.