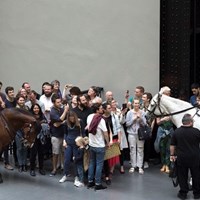 Article date: Thursday, February 22, 2018
Tania Bruguera to Undertake 2018 Hyundai Commission for the Turbine Hall
Tate Modern and Hyundai Motor announced that Tania Bruguera will create the next annual Hyundai Commission. Best known for her politically-engaged projects and activism, Bruguera makes work that addresses institutional power, borders and migration.
---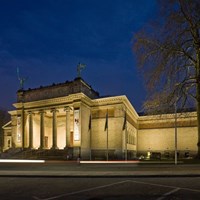 Article date: Thursday, February 22, 2018
Update on Authenticity of Works and Future Exhibitions at MSK Ghent
For independent verification of this statement, ArtDependence contacted the press office of the Gemäldegalerie.
---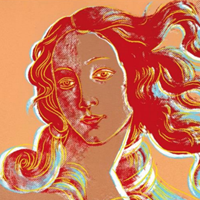 Article date: Wednesday, February 21, 2018
Andy Warhol, Birth of Venus (After Botticelli)
Christie's Post-War and Contemporary Art Auction takes place from 20 February to 7 March 2018.
---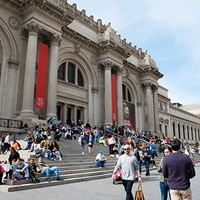 Article date: Tuesday, February 20, 2018
Two Groundbreaking Reports Reinforce the Value of Museums
The American Alliance of Museums (AAM), the only organization representing the entire scope of the museum community, released two groundbreaking reports revealing indisputable evidence that museums contribute more to the United States economy than previously thought and have widespread public support that transcends political affiliations and geographic locations.
---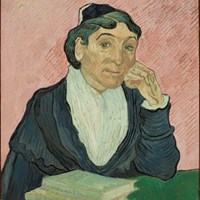 Article date: Sunday, February 18, 2018
Tate Britain Announces Major Van Gogh Exhibition for 2019
Tate Britain announced that it will open a major exhibition about Vincent van Gogh (1853-1890) in March 2019.
---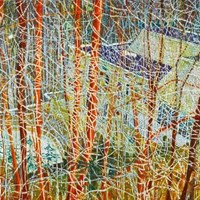 Article date: Sunday, February 18, 2018
"The Architect's Home in the Ravine" by Peter Doig
Peter Doig's landmark returns to auction on 7 March.
---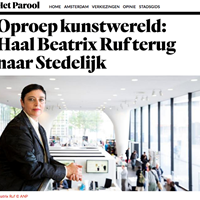 Article date: Saturday, February 17, 2018
Prominent Figures of the Art World Launch Ad in Dutch Paper Het Parool: Call Ruf Back
Prominent figures of the international art world launched a page-long ad in the Dutch paper, willing Beatrix Ruf back to the Stedelijk Museum.
---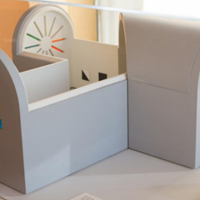 Article date: Friday, February 16, 2018
The Blanton Museum of Art Unveils Monumental Building Designed by Ellsworth Kelly
In January 2015, the renowned American artist Ellsworth Kelly gifted to the Blanton Museum of Art the design concept for his most monumental work, a 2,715-square-foot stone building with luminous colored glass windows, a totemic wood sculpture, and fourteen black and white marble panels.
---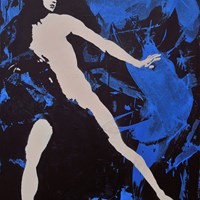 Article date: Thursday, February 15, 2018
Art Paris Art Fair Celebrates Its 20th Anniversary
2018 marks the 20th anniversary of Art Paris Art Fair. Since its foundation in 1999, the fair has established itself as Paris' leading modern and contemporary spring art event. The 2018 edition will play host to 142 galleries from 23 different countries providing an overview of European art from the post-war years to the current day, while leaving room for the new horizons of international creation from Latin America, Africa, Asia and the Middle East.
---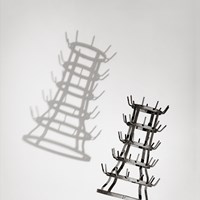 Article date: Tuesday, February 13, 2018
Art Institute of Chicago Announced Acquisition of Marcel Duchamp's Readymade Bottle Rack
The Art Institute of Chicago announced today a collection-changing acquisition of Marcel Duchamp's boundary breaking readymade Bottle Rack (1914/59). Signed by Duchamp in 1960 for its owner—a young Robert Rauschenberg—this ever-provocative and still astonishing work has a deep connection to two significant artists who radically challenged and redefined our notions of "art" and changed the course of art history.