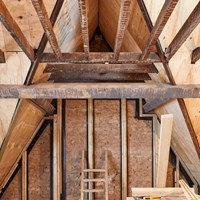 Article date: Wednesday, September 19, 2018
South London Gallery Opens Peckham Road Fire Station As a New Contemporary Arts Apace
With designs by award-winning 6a architects, the Fire Station will be a mixed-use building over four floors which maintains the original layout of rooms as far as possible. It will provide gallery spaces, an archive room, artists' studio, kitchen and terrace, combined with community and education facilities.
---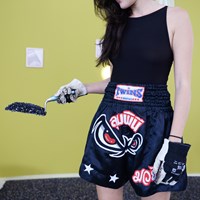 Article date: Tuesday, September 18, 2018
The Experiment at Plato Continues
Plato gallery in Ostrava (CZ) is growing bigger with another two extensive functional facilities, created by artists commissioned by the city gallery for the former Bauhaus hobby market. On Wednesday 19 September the artist's cloakroom designed by Klára Hosnedlová and the first presentation structure (display) by Wesley Meuris from Belgium will be inaugurated.
---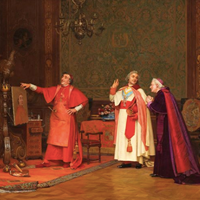 Article date: Monday, September 17, 2018
Vibert's "Painted by Himself" at Bonhams
Jehan Georges Vibert's "Painted by himself" will be offered at Bonham's 19th Century Art sale in London this month with a pre-sale estimate of £30,000 - 50,000 .
---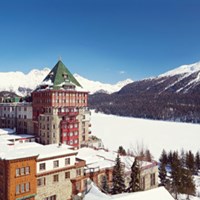 Article date: Monday, September 17, 2018
Hauser & Wirth to Open a Gallery Space in St. Moritz, Switzerland
Iwan Wirth, President and co-Founder of Hauser & Wirth, announced today that the gallery will inaugurate a new space in St. Moritz, in the heart of Switzerland's Engadin Valley.
---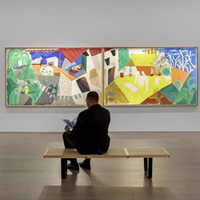 Article date: Sunday, September 16, 2018
Journey To The New: Property from The Collection of Harry W. and Mary Margaret Anderson
Viewing now open: highlights from the remarkable collection of Harry 'Hunk' and Margaret 'Moo' Anderson are on display at Christie's Los Angeles gallery until 22 September.
---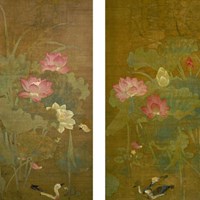 Article date: Saturday, September 15, 2018
Chinese Buddhist Art, 10th-15th Centuries, On View in Saint Louis Art Museum
The centerpiece of the exhibition is a wall painting depicting the Seated Bodhisattva Avalokitesvara (Guanyin) that once decorated a temple hall in northern China during the Five Dynasties period. Also on view are four hanging scrolls, including a pair illustrated with lotuses, and a painted wooden sculpture of a seated arhat that has never been exhibited at the Museum.
---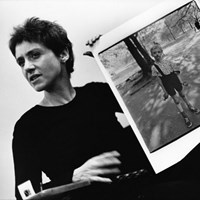 Article date: Friday, September 14, 2018
David Zwirner Co-Represents the Diane Arbus Estate
David Zwirner is pleased to announce its collaboration with Fraenkel Gallery in the representation of The Estate of Diane Arbus. Fraenkel Gallery's long and close association with the Arbus Estate will continue unchanged as it works together with David Zwirner on the presentation of Arbus's photographs in David Zwirner's New York, London, and Hong Kong locations.
---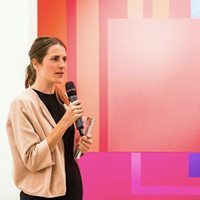 Article date: Thursday, September 13, 2018
Peter Halley's Mindgame Opens First Christie's Online Auction
'Looming almost two metres in height, "Mindgame" is a large-scale example of Peter Halley's celebrated geometric abstractions that brought him to prominence in New York during the 1980s' .
---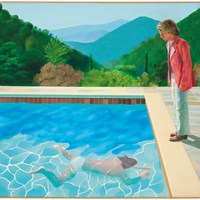 Article date: Thursday, September 13, 2018
Christie's To Offer David Hockney's Masterpiece 'Portrait Of An Artist (Pool With Two Figures)'
New York – In its November Evening Sale of Post-War and Contemporary Art, Christie's will offer one of the most quintessential canvases of the 20th Century, David Hockney's Portrait of an Artist (Pool with Two Figures), 1972 (estimate in the region of $80 million).
---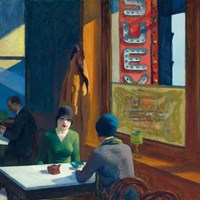 Article date: Wednesday, September 12, 2018
An American Place: The Barney A. Ebsworth Collection comes to Christie's
The Barney A. Ebsworth Collection represents an extraordinary achievement in the history of collecting, one that illuminates the rise of American art across the 20th century. The origins of this singular assemblage, however, lie across the Atlantic in France.