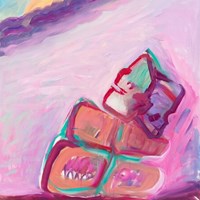 Article date: Thursday, January 31, 2019
Artgenève Salon's 8th Edition Opens Today in Geneva
In Geneva the 8th edition of the salon Artgenève opens today, representing Hauser & Wirth for the first time, with a display following the trend for showing female artists. Artgenève welcomes international galleries and also devotes a large area to public and private collections, as well as independent spaces and curators, promoting a dynamic dialogue between institutions and galleries.
---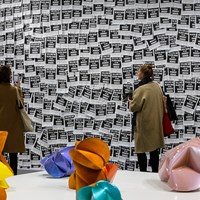 Article date: Wednesday, January 30, 2019
VOLTA New York 2019 Announcing Its Twelfth Edition
VOLTA New York returns to Pier 90 for its twelfth edition in New York City, from March 6 – 10, 2019, concurrent with Armory Arts Week and the 25th anniversary of its neighbor, The Armory Show. VOLTA promotes its mandate of "global vision – solo focus" by welcoming 70 international exhibitors across North America and the Caribbean, Africa, Europe, and Asia, and presenting established and emerging artists from 37 nations.
---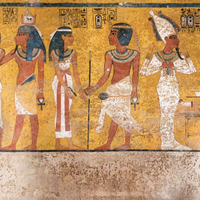 Article date: Wednesday, January 30, 2019
The Getty Conservation Institute and Egyptian Completes Work at the Tomb of King Tutankhamen
The Getty Conservation Institute (GCI) announced the completion of almost a decade of research, conservation efforts, and infrastructure improvements at the Tomb of Tutankhamen in Egypt, since its discovery by Howard Carter in 1922, one of the best known cultural heritage sites in the world.
---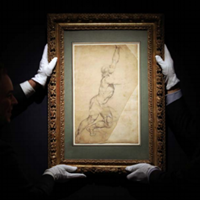 Article date: Wednesday, January 30, 2019
Royal Rubens Sold for $8.2 Million in New York
Moments ago in Sotheby's New York salesroom, Sir Peter Paul Rubens's Nude Study of Young Man with Raised Arms – one of the most important drawings by the iconic artist to appear on the open market in over 50 years – sold for $8.2 million after intense competition between two bidders during this morning's sale of Old Master Drawings. Today's price more than doubled the work's high estimate of $3.5 million, and established a new world auction record for a drawing by the artist.
---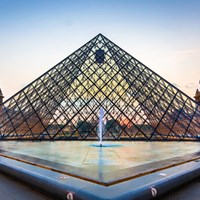 Article date: Tuesday, January 29, 2019
The Louvre Pyramid Turns 30
Over the course of 2019, the Musée du Louvre is celebrating the Pyramid's 30th anniversary. Starting on March 29, 2019, visitors can celebrate this anniversary through a series of free festive public events, including major happenings right in the Cour Napoléon, a weekend of activities for families, concerts and dance performances, and a photo exhibition. Symposia and conferences round out this rich program, shedding light on the back story of this monumental building project.
---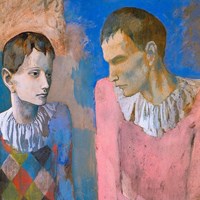 Article date: Tuesday, January 29, 2019
Picasso's Blue and Rose Periods Exhibition in Basel, Switzerland
In 2019, as an exceptional cultural highlight, the Fondation Beyeler is mounting a unique exhibition devoted to Pablo Picasso's masterpieces of his early Blue and Rose periods. This will be the most comprehensive presentation ever seen in Europe of Picasso's paintings and sculptures from 1901 to 1906, each one of which is a milestone on the road to recognition as the twentieth century's paramount artist.
---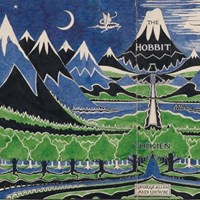 Article date: Monday, January 28, 2019
'Hobbit' Author J.R.R. Tolkien Was an Artist Too
"In a hole in the ground there lived a hobbit." With these words the Oxford professor J.R.R. Tolkien ignited a fervid spark in generations of readers. From the children's classic The Hobbit to the epic The Lord of the Rings, Tolkien's adventurous tales of hobbits and elves, dwarves and wizards have introduced millions to the rich history of Middle-earth.
---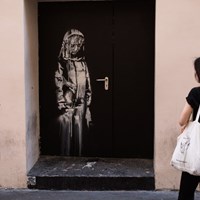 Article date: Monday, January 28, 2019
Banksy Mural Stolen from Paris Terror Attack Venue
A painting in homage to terror victims by famous street artist Banksy has been stolen from the Bataclan concert hall in Paris, where 90 people were killed in 2015 in a jihadist attack.
---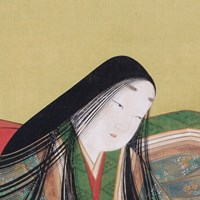 Article date: Sunday, January 27, 2019
The Tale of Genji: A Japanese Classic Illuminated at Metropolitan Museum of Art
This will be the first major loan exhibition in North America to focus on the artistic tradition inspired by Japan's most celebrated work of literature, The Tale of Genji. Covering the period from the eleventh century to the present, the exhibition will feature more than 120 works, including paintings, calligraphy, silk robes, lacquer wedding set items, a palanquin for the shogun's bride, and popular art such as ukiyo-e prints and modern manga.
---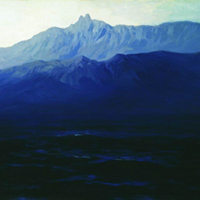 Article date: Sunday, January 27, 2019
Kuindzhi Painting Vanishes from Moscow's Tretyakov Gallery
A rare painting by famous Russian artist Arkhip Kuindzhi went missing from a wall in Moscow's Tretyakov gallery as dozens of visitors were enjoying the exhibit, - RT reports. No one seemed to notice how it was stolen. The audacity with which the the painting titled 'Ai-Petri. Crimea' was stolen may make 'Thomas Crown' pale in comparison.