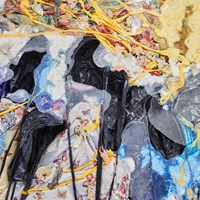 Article date: Friday, December 21, 2018
Firing up Weird Science at the Whitney
Kevin Beasley (b. 1985, Lynchburg, VA) engages with the legacy of the American South through a new installation that centers on a cotton gin motor from Maplesville, Alabama. In operation from 1940 to 1973, the motor powered the gins that separated cotton seeds from fiber. Here, the New York-based artist uses it to generate sound as if it were a musical instrument, creating space for visual and aural contemplation.
---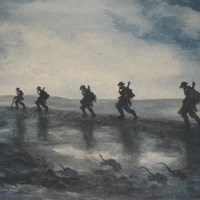 Article date: Friday, December 21, 2018
Brushes With War: Art From The Frontline 14-18 at Kelvingrove Museum, Glasgow
Brushes with War is a powerful and emotive insight into the experience of soldiers from World War I through the drawings and paintings they created. Featuring original artworks by German, Austrian, French, Belgian, British, American, Canadian, Australian and Russian soldier-artists, the exhibition provides an authentic, uncensored account of the experience of ordinary soldiers.
---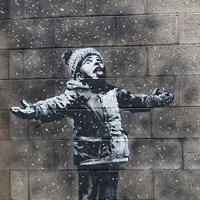 Article date: Thursday, December 20, 2018
Fans Gather to See Port Talbot's New Work by Banksy
Art fans have been gathering outside a steelworker's garage in Port Talbot to look at a new work by the elusive street artist Banksy. The graffiti, entitled Season's Greetings, was painted on the outside of a steelworker's garage on Tuesday night.
---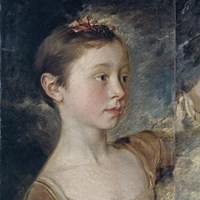 Article date: Thursday, December 20, 2018
Gainsborough's Family Album at National Portrait Gallery, London
Featuring over fifty works from across the world, some of which have never been on display before, Gainsborough's Family Album charts his career from youth to maturity, telling the story of an eighteenth-century provincial artist's rise to metropolitan fame and fortune.
---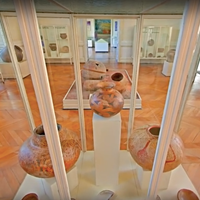 Article date: Thursday, December 20, 2018
National Museum of Brazil Now Available on Google Street View Three Months After Fire
Google Arts & Culture to bring museum's collection online —so that anyone, anywhere in the world could see and learn about these ancient artifacts. Now for the first time ever, you can virtually step inside the museum and learn about its lost collection through Street View Imagery and online exhibits.
---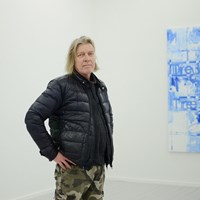 Article date: Wednesday, December 19, 2018
Aurel Scheibler Gallery in Memoriam Troels Wörsel
It is with profound sadness that Aurel Scheibler Gallery announced the passing of Troels Wörsel at the age of 68. Works by the artist can be found in such renowned collections as the Bayerische Staatsgemäldesammlungen, Munich, Lenbachhaus, Munich, Kunstmuseum Bonn, Louisiana Museum of Modern Art, Humlebæk, ARoS, Aarhus, The National Gallery of Denmark, Copenhagen, Moderna Museet, Stockholm, Kiasma, Helsinki, Nasjonalmuseet for kunst, arkitektur og design, Oslo, Centre Pompidou, Paris, The Museum of Modern Art, New York.
---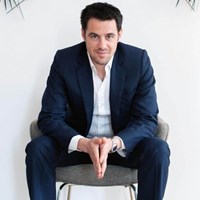 Article date: Wednesday, December 19, 2018
Loic Gouzer to leave Christie's
After seven years with Christie's Americas, Loic Gouzer has taken the decision to leave his role as Co-Chairman of Post-War and Contemporary Art at the end of this year. Known for his innovative approach to conventional auction formats, Loic was a champion of curated sales at Christie's, creating a successful series of stand-alone auctions "If I Live, I'll See You Tuesday", "Bound to Fail", and "Looking Forward to the Past" which saw new records achieved for Pablo Picasso's Les femmes d'Alger (Version 'O') and Alberto Giacometti's Pointing Man.
---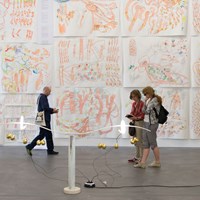 Article date: Tuesday, December 18, 2018
Manifesta 13 Marseille New Artistic Team Announced for Edition in 2020
Following the August 2018 appointment by Manifesta 13 of Dutch architect Winy Maas and urban practice MVRDV to conduct the pre-biennial research study for the city of Marseille, a new artistic team has been selected for Manifesta 13 Marseille in 2020 by Director of Manifesta, Hedwig Fijen.
---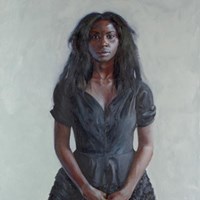 Article date: Tuesday, December 18, 2018
Call For Entries BP Portrait Award 2019 Is Now Open
After 30 years of sponsorship the BP Portrait Award still remains the most prestigious portrait painting competition in the world and represents the very best in contemporary practice. With a first prize of £35,000, and a total prize fund of £74,000, the Award is aimed at encouraging artists to focus upon and develop portraiture in their work.
---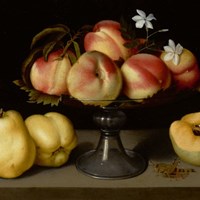 Article date: Tuesday, December 18, 2018
Fede Galizia's A Glass Compote With Peaches Leads Master Paintings
Fede Galicia's A glass of compote with peaches, jasmine flowers quinces and grasshopper (estimate $2–3 million) is a beautiful example of the revolutionary female artist's contributions to the Italian still life genre, which she helped to invent in the early 17th century.