VOLTA, Basel's art fair for new international positions, debuted in 2005 as a collaboration between dealers and friends. The aim was to secure a platform for international galleries beyond young art stalwart Liste and market heavyweight Art Basel. Concerns and aspirations of the exhibiting gallerists have been first and foremost since VOLTA's inception; in combination with the curatorial mind of Artistic Director Amanda Coulson, eclectic and dynamic presentations with a strong focus on solo presentations find a stage as refined as at the main fair.
ArtDependence Magazine: The word "Volta" has many meanings: a sonnet, both a region and a river in Africa. How did you devise this as the art fair's name, and what is its significance for the event?
Amanda Coulson: It's also a dance! But the word in this case comes from the inventor Alessandro Volta, who invented the electrical battery. He is still very much recognized in Northern Italy and in Switzerland. In Basel, there is a whole neighborhood with many "Volta-named" things: Voltaplatz, Voltastrasse, and the first hall we rented to do the original fair, the Voltahalle. We felt the word was connected to electricity in a good way — energetic, with a spark, exciting — and was a catchy, short and memorable word, so we chose it for the fair! Luckily, with our entirely new venue this year, we have also moved back to this neighborhood, which is now totally transforming (isn't this always how it happens? The artists move in and then the urban regeneration starts!), so we are back almost next to the Voltaplatz, connecting us back to our roots and making us very easy to find!
AD: In what ways does Volta differ from other art fairs?
AC: One things is that it originated with gallerists. So, even 14 years on, we think  and plan from this perspective, and this informs our interaction and creative decisions. We create deep relationships with our exhibitors and listen to them, which is fundamental. However, we also never had a panel of galleries to judge applications, as this seemed always to me a total conflict of interest, so we work with curators and collectors as advisors.
Secondly, while to speak of a "curated fair" is really stretching the idea of curating to its absolute limit (we are aware this is almost an oxymoron), we still bring an element of curation to every decision: how booths are placed in relationship to one another, and how these positions relate to their artists, as an example, so these decisions are not based simply on size or who wants to be at the front or back.
We also work with a certain type of gallery, whom we refer to as "mother galleries," who nurture artists from the early stage of their career. Many of these galleries see their artists move on to bigger galleries, who then take the artists to major brand fairs, and we feel they — the "mothers" — deserve their rightful platform as well. If you look at the artists and galleries we've had at VOLTA over the years, you would be extremely surprised how many are now recognised at the major fairs.
While the "blue-chip" fairs are fantastic opportunities to see amazing art, they can be repetitive or "safe" and not the best place to make new discoveries.  This is what leads to VOLTA's success, because the intrepid art lovers and collectors — who do not need the market confirmation to support their taste or eye — know that it's a great place to make meaningful discoveries.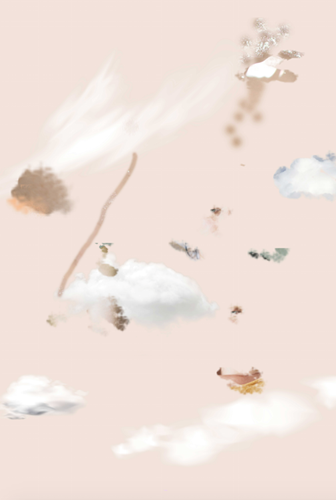 Christiane Peschek, Velvet Fields, Kat. 1, 2017, Healing brush and Stamp tool on Skin tone; Pigment print on Aluminum, 120 x 95 cm. Courtesy of SCAG and the Artist. Presented by SCAG (Vienna)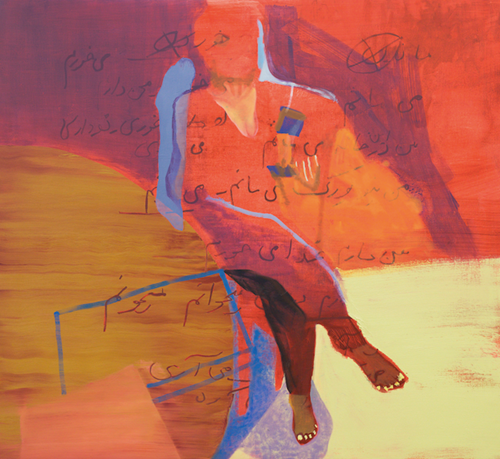 Gina Malek, Truth in Timbre, 2017, Oil on canvas, 165 x 180 cm. Presented by Magic Beans (Berlin)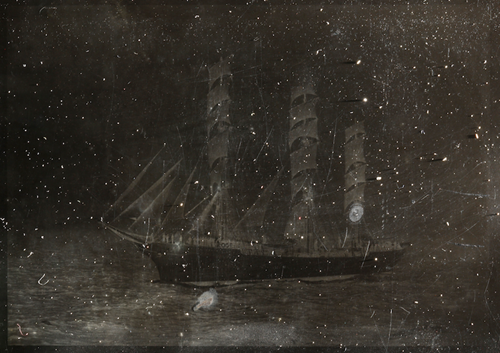 Jorma Puranen, Lost in Stars, 2018, Pigment print on Diasec, 85 x 120 cm., edition of 6. Presented by Gallery Anhava (Helsinki)
AD: What are the highlights of Volta Basel 2018?
AC: This is among my most difficult questions to answer — it's like choosing a favorite child! — though of course it is one of the most frequent questions asked. In the spirit of being democratic, I will note two projects from returning VOLTA exhibitors and two project from first-time VOLTA exhibitors:
– Soda Gallery (Bratislava) returns for their third consecutive Basel with a project exploring personal archives via four Czech or Slovakian artists. Two are emerging — Lucia Tallová (whom staged a solo project with us in New York) and Anna Ročňová — while the other two are quite prominent, Ilona Németh and Jana Želibská, the latter exhiibited in the Czech and Slovak Pavilion at the 57th Venice Biennale.
– Cohju Contemporary Art (Kyoto) returns this year with two artists thinking about materiality: Shinnosuke Tojo "paints" with metal, and Mio Yamato, a recent graduate from Kyoto's top arts academy, builds these incredibly active compositions from her meditative application of hand-piped dots or lines.
– Galerie Anhava (Helsinki) debuts with us with Jorma Puranen, a celebrated mid-career conceptual photographer and eminent member of the Helsinki School
– SCAG (Vienna/Istanbul) presents two new media rising stars, Christiane Peschek and Julian Palacz, in an interface of digital and physical realities.
AD: Can viewers expect a curated section or other special features in the program of Volta 14?
AC: This year we are moving to a new location and, for us and our audience, that's probably enough excitement for this year! New locations always take a couple of years to really settle into in terms of understanding the flow and what other sections might really work successfully but — as always — we do have a few things up our sleeve! For example, we are collaborating with Basel-based businesses for furniture, the designers Brüder Rainer and Tobias Kyburz, who operate as Kyburz Made. For food, chef Marcus Meyer and his Culinarium join us from their test kitchens at Markthalle. Marcus forages for many of his own ingredients, and we take dining very seriously at VOLTA: if you want more than a sandwich or a sausage, VOLTA is the place. We have some other public "projects" planned that will animate and excite the fair but we're saving those for you to discover when you get there!.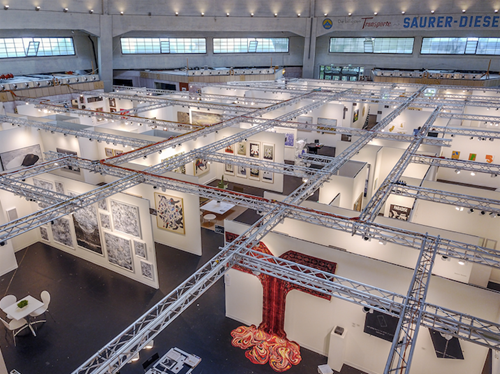 VOLTA 2017. Nicholas Winter Photography with courtesy of VOLTA
AD: Given that there are Volta fairs in New York and Basel, are Hong Kong or additional sites being considered as expanded options?
AC: We are definitely looking at a third city — and perhaps a fourth. Asia is of course extremely interesting but many art market analyses say that still these markets are investing heavily in their own local production or — if Western art is of interest — that it is the blue-chip market. Really emerging Western positions are not strong in sales yet, and I think that market still needs time to ripen. It's extremely important for us that our galleries reach markets that will support their practice, so we are focusing on cities or nations that have a strong market for emerging art right now. We are already building very strong relationship to Asia through our exhibitors, many of whom will then attract their own collectors to VOLTA in New York or Basel, who will discover the European and American positions at the fair, but these relationships need time to build and I think when we feel there is a strong market for our level of gallery, then we would be ready to make that leap.
AD: In reflection, what has changed from Volta 1 to Volta 14?
AC: On the surface, that we have become so professional. No longer are we climbing up ladders and hammering in booth signs, which loses a certain charm and innocence, though we still try to bring that personal touch wherever and however we can. How this translates in a more philosophical way is that we have matured, and so has the fair and our exhibitors. We're not the scrappy "young" fair on the block any more, and it's funny to see newer fairs come up with language that was so similar to what we were saying 14 years ago… and that we are now somehow "the Man" who people are reacting to or fighting against, just as we were reacting to main fairs and their hegemony previously. But it's just life: a baby becomes a teen and eventually an adult, and it's all about how you deal with those stages and adapt, whether you do it gracefully or struggle with it.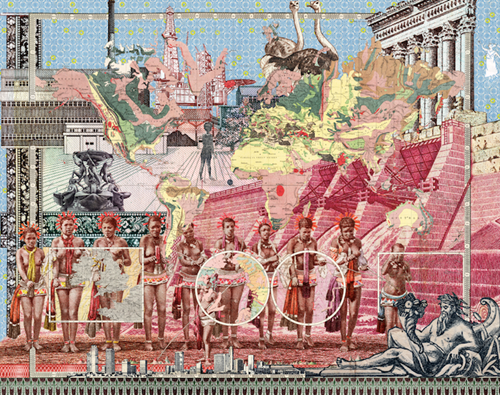 Malala Andrialavidrazana, Figures 1856, Geological structure, 2018, UltraChrome Pigment Print on Hahnemühle Photo Rag Ultra Smooth, 305 gsm; Print dimensions: 110 x 140 cm | 43,3 x 55,1 in; Frame dimensions: 116 x 145,5 cm | 45,6 x 57,2 in; Edition of 5 (+ 1 AP). Presented by Alessandro Casciaro (Bolzano)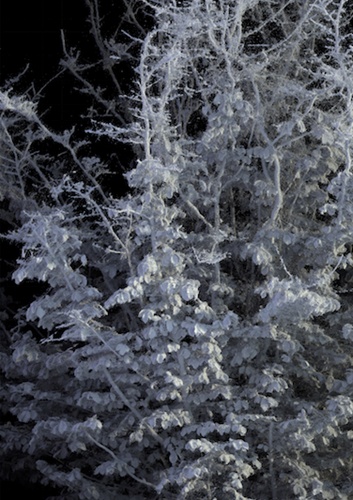 Quayola, Remains #L2_001, 2017, Print on Baryta paper mounted on aluminium, 120 x 170 cm, Unique. Courtesy Galerie Charlot
Presented by Galerie Charlot (Paris)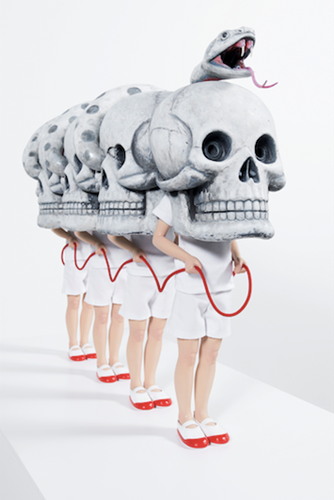 Yoshiyuki Ooe, Souvenir Jacket. 2018, Mixed media, 64.5 x 97 x 32 cm. Photo by Takeshi Asano. Presented by Tezukayama Gallery (Osaka)
AD: Do you feel that there is a recent influx of art fairs and directionally, what does this mean for the fair industry?
AC: There are too many now, for sure, and that means they are all getting watered down both in terms of the galleries participating but also in terms of audience, who are now stretched too thin. To be really successful, you need a critical mass, and if one main fair used to get 100% of the clientele, but now 30% are going to Hong Kong and not going to NY, and 30% are going to Miami and not to Madrid, inevitably this means your collector base has been whittled away — because they all can't be everywhere — and therefore a lesser percentage of galleries at one particular fair will find their client that week, which can be catastrophic. There is going to be an attrition — it has started already with long-time fairs now no longer taking place in certain cities. Perhaps some larger fairs will become more regional again, with, for example, Italian fairs really being for Italian galleries, and so on ,as it becomes harder and more expensive to ship art all over the world because really shipping is the greatest hurdle we all share. I think we're also going to see many more collaborations, in the same ways galleries are space sharing, as joining forces has an obvious advantage, but it will have to be very strategic. We're certainly in for an interesting future, but an exciting one and one that VOLTA is ready to take on, full steam ahead!