Articles
(81)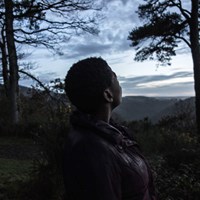 Article date: Monday, August 19, 2019
Lionel Jusseret on Capturing the Unpredictable
"So I turned instinctively to documentary cinema. It allows for lighter equipment and more independence. I discovered the working methods of Robert Flaherty and Johan van der Keuken: intimacy with the subject, immersion and long term work. They were searching for unpredictability to inject life into their movies. That was what I wanted also".
---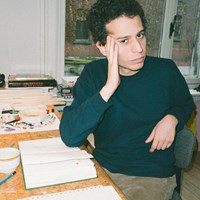 Article date: Thursday, August 8, 2019
Artistic Practice with Maxim Ryckaerts
"My work questions the volatile nature of the stuff we're surrounded with everyday. I try to tell an urban story in a wayward manner, with the recurring theme of the strange interaction between language and matter. I have an ongoing fascination with symbols, icons and puzzles".
---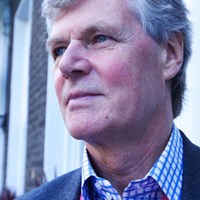 Article date: Friday, June 21, 2019
An Interview with the New Owners of Art Düsseldorf
"I believe Art Düsseldorf has great potential for growth and I'm always interested in working with fairs that add value to the market. Walter Gehlen and his team have enjoyed two very successful editions - we can now couple this with the experience and knowledge Angus Montgomery Arts has garnered from over 40 years of establishing contemporary art fairs. Welcoming Art Düsseldorf into our portfolio will, I hope, enable the fair to benefit from our wider international audiences of collectors, exhibitors and partners".
---
Article date: Wednesday, June 19, 2019
Would Crown Prince Mohammed Bin Salman take the Insurance Risk displaying Da Vinci's Salvator Mundi on his Superyacht?
In an article from Artnet, journalist Kenny Schachter claims to know the whereabouts of the legendary Da Vinci painting Salvator Mundi. ArtDependence asked Jan Van Hecke, Fine Art Manager at insurance broker Vanbreda Risk & Benefits in Antwerp, Belgium, what the potential premium might be for such a high risk position, whether the work would be insurable in these circumstances and what the conditions would be.
---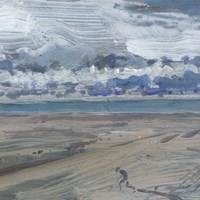 Article date: Tuesday, June 18, 2019
Interview with Koen Broucke
"My drawings and paintings are influenced by my piano playing in a sensual and tactile way and vice versa. I have great admiration for all-round artists like James Ensor. Once he said to Stefan Zweig that he considered his composition work to be of greater importance than his role as a painter. He was also a prolific writer of letters in a very personal and original French style".
---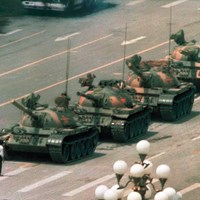 Article date: Tuesday, June 4, 2019
On the 30th Anniversary of Tiananmen Square: Photographer Jeff Widener Speaks About Tank Man
30 years ago today, a major uprising shook the streets of Beijing. Protesters held ground in an area known as Tiananmen Square. Images of the protest appeared in the press around the world and a single photograph known simply as 'Tank Man' seemed to capture the scene in the public imagination and become one of the most iconic photographs of all time. ArtDependence had the opportunity to speak to photographer Jeff Widener about his enduring photograph.
---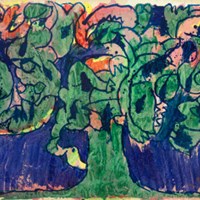 Article date: Monday, October 8, 2018
Karine Huts: A Life of Collecting
Karine Huts doesn't do anything small. She –together with husband Fernand Huts- is a global leader in the harbor logistics business and manages one of the largest private art collections in Belgium. The family aims to share Flemish art with the world, and the world's art with Belgium. ArtDependence sat down with Karine Huts to talk art.
---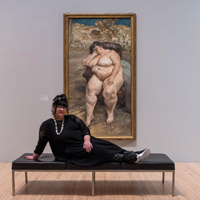 Article date: Tuesday, September 18, 2018
Freud's Muse Susan Tilley Tells About Her Years With The Artist
"He could be kind, be horrible, be generous, be mean, be funny, be grumpy, be childish, be old. But mainly he just loved to work. He really was a fascinating man. He enjoyed thinking he could manipulate me, but I could see through him and just laughed at his shenanigans".
---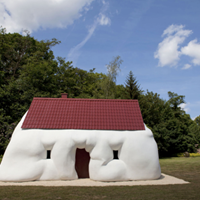 Article date: Monday, September 17, 2018
Erwin Wurm : I View the World Through the Eyes of a Sculpture. 
«My work is not about humour. For me sculpture is all about gaining and losing weight.  Through my art I have the possibility to alter form. I see the world from a sculptural point of view».
---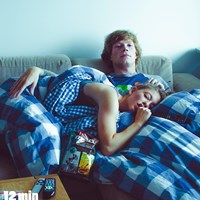 Article date: Wednesday, August 29, 2018
ArtDependence Swipes Right with Artist Marie Hyld to Discover the Match between Her Process and the Result
Danish photographer Marie Hyld takes pictures of herself with people she meets on Tinder. Young and attractive men and women around her age.