Image: Koen Broucke, James Ensor running, acrylic on paper, 2017
I met Koen Broucke for the first time about 10 years ago. We were in his studio in Boechout, near Antwerp.  Lots of water has passed along the river Scheldt since then. In recent years I have been pointed towards his work often, and have visited several of his exhibitions. Koen came back into my consciousness recently when I read a fascinating book by the author Koen Peeters titled Kamer in Oostende. In the book, the author and Koen Broucke are the main characters. The book offers moments of insight into Broucke's methods of work. I caught up with him to find out more.
Dirk Vanduffel, ArtDependence Magazine (DV): You are known for being a versatile artist, painter, musician and writer. Did you work with all of these mediums from the beginning of your career? Can one exist without the others for you?
Koen Broucke (KB): The different media were all present in my earlier work, but more separated. Today everything is more integrated and connected. My drawings and paintings are influenced by my piano playing in a sensual and tactile way and vice versa. I have great admiration for all-round artists like James Ensor. Once he said to Stefan Zweig that he considered his composition work to be of greater importance than his role as a painter. He was also a prolific writer of letters in a very personal and original French style.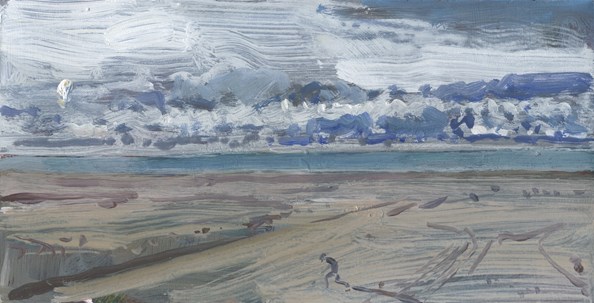 Koen Broucke, James Ensor running, acrylic on paper, 2017
DV: Your work is often the result of an imaginary world with imaginary characters.  Does your work exceed reality, is it some form of irony, or is it an escape from reality?
KB: Fiction is perhaps a stronger entrance to reality than reality itself. In my experience, I can express deeper thoughts and emotions through fictitious characters and stories. But of course, everything begins with observations and research of real life and facts. So there's no escape at all.
DV: Your career spans over 25 years. How have you seen your work evolve?
KB: Over the 25 years my collaborations with other artists and researchers have become much more interesting and intense. After Miavoye (a book on the tragic last months of the life of the Flemish poet Paul Van Ostaijen), I started working very intensively with Koen Peeters, one of the finest Flemish authors. At the same time he became a very good friend. I have the same kind of artistic dialogue with Jan Michiels, one of Belgium's finest pianists, and of course with many other musicians, actors, writers, historians, philosophers…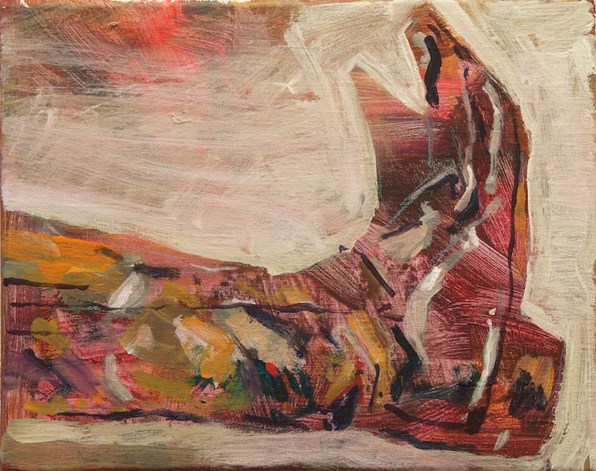 Koen Broucke, Traces of History, 2015, acrylic on canvas, 24x30cm
DV: A few weeks ago the book Kamer in Oostendeby Koen Peeters was published. In the book you are a "compagnon de route" of the writer and the illustrator. What was this experience like? As described in the book, you and the author are some sort of investigators in Ostends past and present.  Can we conclude that how you got in contact with people in the book is how you work(ed) throughout your career?
KB: That is right. The way we visit people, do our interrogations and investigations is much the same for all of my work. Of course, over the span of 25 years my research and my practice became more conscious, because there was a profound thinking and discussion about methods.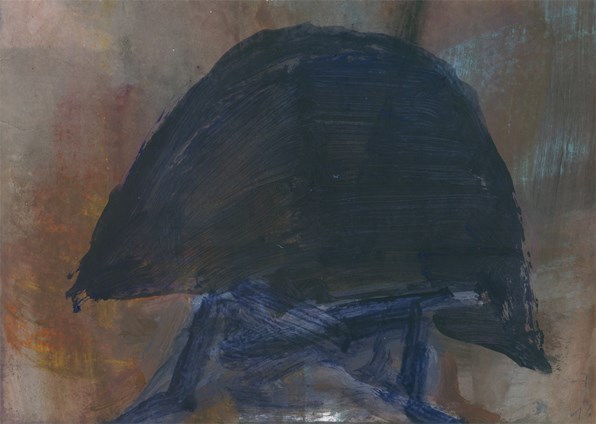 Koen Broucke, Napoleon, 2016, acrylic on paper
DV: Can you tell us a bit about upcoming exhibitions?
KB: I will show my Waterloo-research and work in Salon4mains, the art space run by Reniere & Depla in Autun, France. This is the continuation and deepening of my Waterloo-work, which I showed in the Royal Library of Belgium, Brussels in 2015, on the occasion of the bicentenary of the final defeat of Napoleon at Waterloo. At the end of this year I will show the result of my PhD research at the arts at the Museum Dhondt Dhaenens in Sint-Martens-Latem, Belgium.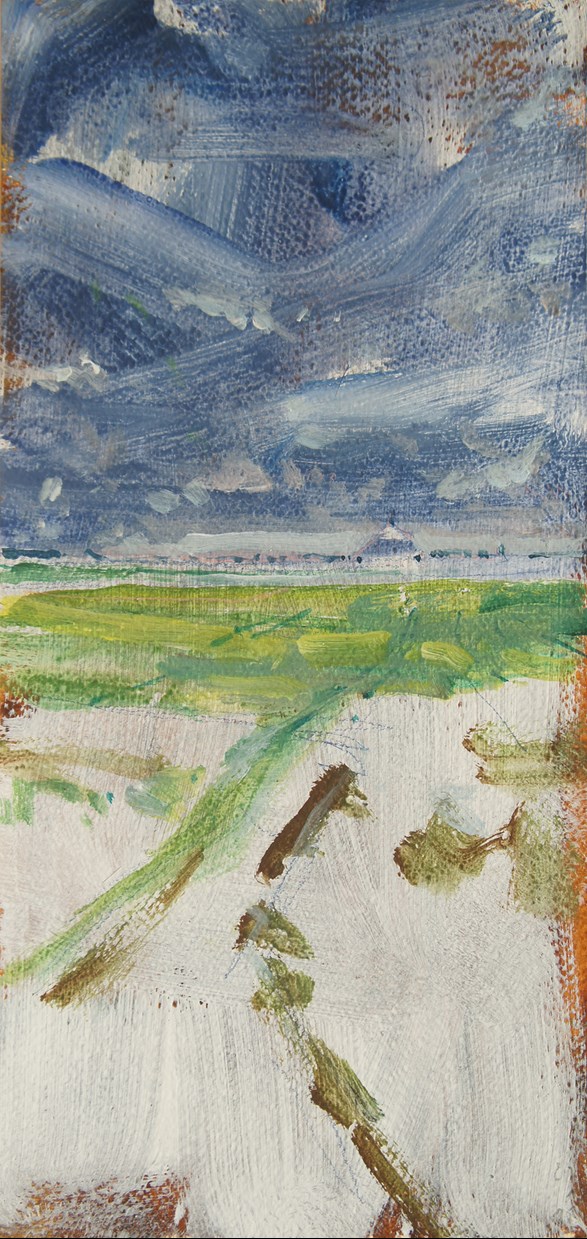 Koen Broucke, Waterloo, 2015, acrylic on paper
This was 5 years of research on battlefields in Belgium and Scotland and the methodological aspects of this practice (drawing) based research. I'm still choosing between the titles: 'The historic eye', 'The unbearable joy of pictures', or 'The rosy gloom of Battle overhead'  (Siegfried Sassoon). I am certain about the subtitle: 'Towards an intuitive, drawing method for researching historical images'. A synopsis of the thesis will be published as a book next year.