Image: Kinderszenen, People and foreign countries , courtesy to the artist
Lionel Jusseret is a documentary photographer who specialises in capturing images of forgotten people and spaces. Through long-term immersions with his subjects and their communities, he is able to develop intimate bonds and capture extraordinary images with a cinematic quality.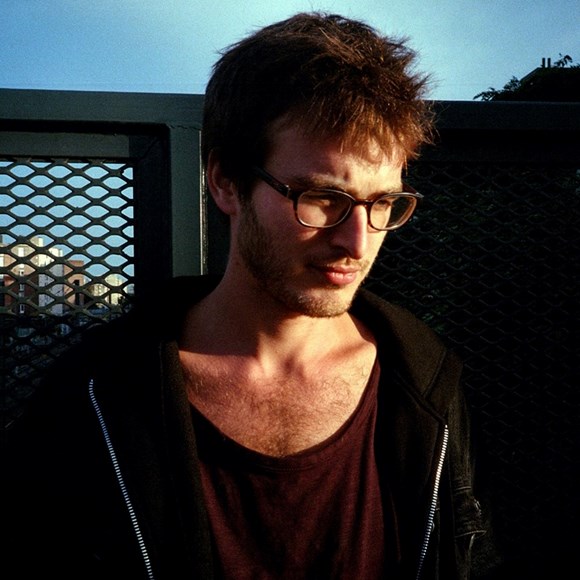 Lionel Jusseret, courtesy to the artist
His latest series of works, titled Kinderszenen, roughly translated as The Scene of Childhood, includes portraits of children with severe autism. Here Jusseret tells us how he goes about setting up his images and what it takes to attempt to capture the unpredictable.
ArtDependence (AD): When did you first pick up a camera? Did you feel instantly drawn to photography?
Lionel Jusseret (LJ): In 2007 I was studying cinema at INSAS, an excellent international film school in Belgium. I was attracted by the idea of creating fiction, but I quickly discovered that the traditional method of making that type of cinema was not for me: heavy equipment, big team, not enough freedom.
So I turned instinctively to documentary cinema. It allows for lighter equipment and more independence. I discovered the working methods of Robert Flaherty and Johan van der Keuken:  intimacy with the subject, immersion and long term work. They were searching for unpredictability to inject life into their movies. That was what I wanted also.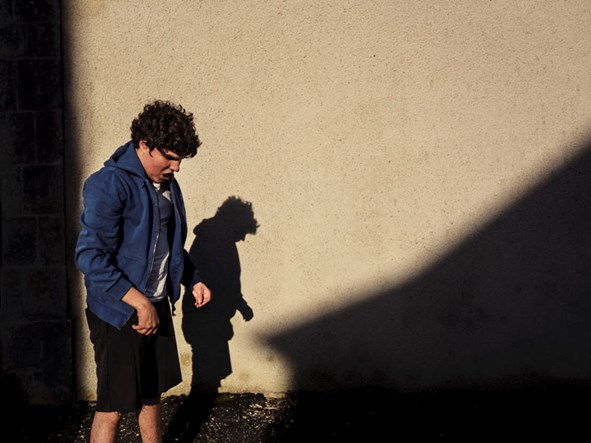 Kinderszenen, A curious story, courtesy to the artist
When Flaherty was making a film, he took everything necessary with him: laboratory, assembly bench and projection room. He was perfectly autonomous and could shoot, watch, re-shoot. Like a real craftsman in quest of perfection.
One of the reasons I became a photographer was because I wanted to work in that way. I'm also too instinctive. That can be a positive quality for a photographer but a defect for a filmmaker.
In cinema, the unpredictable is an important ingredient – but in photography, it's the raw material. So I moved into photography very naturally.
AD: How did Kinderszenen come about?
LJ: Kinderszenen was born from my meeting with autistic children. This meeting was triggered by the films of Fernand Deligny, who was also an educator, pedagogue writer and thinker. In the sixties he offered children with severe autism an opportunity to leave the institutions they were living in and to be part of a community in the middle of the French Cévennes.
Nowadays, the association J'interviendrais uses a similar approach. This structure also allows people to come and meet with these children. You don't have to be an educator or a psychologist, so I went to meet them. It was incredible.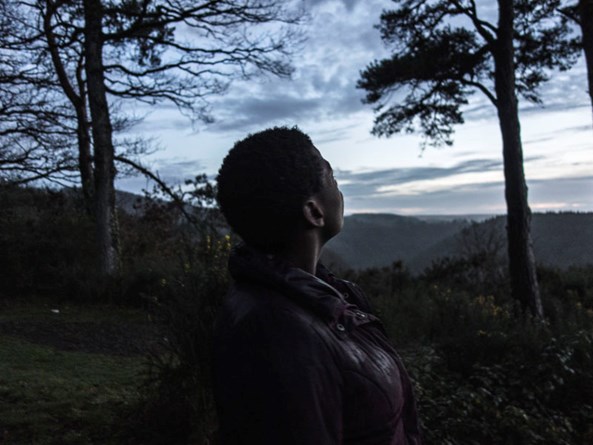 Kinderszenen, People and foreign countries , courtesy to the artist
It was an encounter that was full both of sweetness and extreme violence. Most of these children do not speak, so the first thing you see above all else is disability and sickness. Then secondly, you see mostly children, sincere, brutal, with very strong individualities and a sense of enigma, a indefinable mystery that escapes reason. It is this mystery that I have tried to capture in the form of photography.
AD: How do you work with the people you photograph? How well do you get to know them?
LJ: It depends on the subject. About Kindersznen, it is said that there are as many autisms as there are autistic people. Thus, each meeting is unique and very important. It is often in the heart of the relationship with the child that a photo can emerge. If I'm not involved enough in the relationship, I know I will not do a photograph. With these children, you cannot lie. So I slide along in the present moment and then, if they agree, they give me their portrait. It's a magical and unpredictable moment. It took me eight years to make this series. By the end of the project I knew some of the children very well.
AD: Do you take several images and pick the best ones?
LJ: My working method is based on a perfect knowledge of the field. I know the lights, the sets and the seasons of the places where I work in intimate detail.
Like Robert Flaherty with his daily rushes, I watch my photos every day. I analyse them so that I know where I must be to catch the right light. It's like repeating music lines or reciting grammar. I must know them by heart. That means that in future I am ready to capture the unpredictability and shoot. Sometimes it's just a picture, sometimes thirty. It depends on the person and what she agrees to give and when. Those children handle me more than I handle them.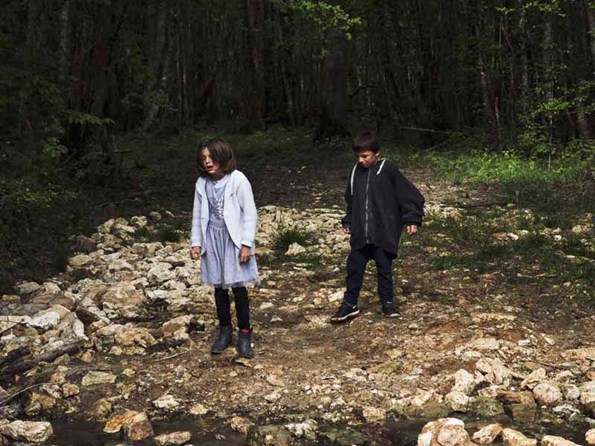 Kinderszenen, Perfect happiness, courtesy to the artist
It's a similar method to that of Johan van der Keuken: hunt inside your own trap. But with these kids, I sometimes wonder if my technique is closer to a gold digger in his river.
AD: Is there a favorite photo you have already taken?
LJ: Not really. Each new photo is a gift in itself. Each leaves its place when the next photo is taken and so on.
AD: What did you learn when creating the Kinderszenen series?

LJ: Living alongside autistic children is very conflicting. They constantly challenge you about what you think is right or wrong, what you think you know for sure. It's a real slap. But it's nothing compared to what families live through on a daily basis. The socio-economic climate for autism in France is currently catastrophic. Parents of children with autism are true heroes.
AD: What's next? What are you working on now?
LJ: I have just finished the first chapter of my new work about oldness and Alzheimer's disease. The working method is still the same: long term, immersion, intimacy...But the context of this new series will be almost the opposite of Kinderszenen: the four walls of the institutions.
In parallel, I am preparing a book on Kinderszenen. It will be released in March 2020 at the Loco edition. I will also be exhibiting at Photo Kiev.
AD: What is inspiring you right now?
LJ: The masters of contemporary colored photography continue to inspire me regularly: Harry Gruyaert, Dolores Marat, Lars Tunbjork, Nick Hannes, Alex Webb and so on.