Image: K Photobook, Eamonn Doyle
Born in Dublin in 1969, Eamonn Doyle graduated with a Diploma in Photography from the Institute of Art, Design + Technology (IADT) in 1991. He spent much of the following twenty years producing music and working in the independent music business.
After returning to photography in 2008, photo-books became the main focus of his work. Published in 2014, Photobook i was described by Martin Parr as "the best street photo book in a decade".
K Photobook is the latest work created by Doyle in November 2018. The book consists of three bodies of work, intense colour images of a gaseous figures entirely veiled in cloth, dense black & white photographs that appear to describe some kind of seismic evidence, and stratified layers of hand-written letters of a mother to her deceased son. Based on his own life story, the artist describes and expresses the grief surrounding the death of his brother, Ciarán.
The title of the series originates from the word "keen" (from the Irish caoineadh meaning "to wail"), an ancient Irish tradition performed by women in lamentation of the dead, performed directly over the bodies of the deceased.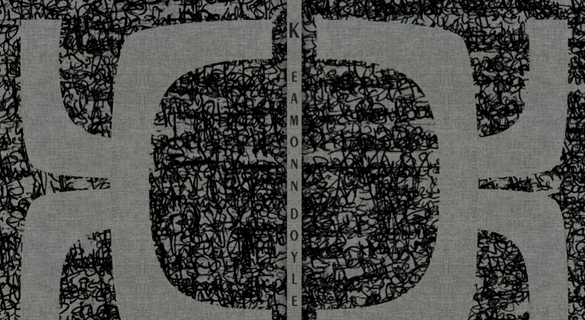 K Photobook, Eamonn Doyle
ArtDependence had a chance to ask Eamonn Doyle about his new book right before its premier at the international arts fair Paris Photo.
ArtDependence (AD):  How did the idea of creating K Photobook appear?
Eamonn Doyle  (ED): "It came from an urge to make a more personally inspired book, triggered by the death of my mother Kathryn, and by my realisation that her passing marked not only the end of her protracted illness but also the end of her mourning for my brother Ciarán, who died abruptly 17 years earlier." 
AD:  Colour seems to be a prominent feature in your work. What was the importance of its inclusion in the K Photobook project?
ED: "K Photobook features images in both colour and black and white. The black and white images serve to both suggest some kind of seismic evidence as well as marking particular places in my brother's and my childhood. The shape-shifting figure in the book was without-a-doubt to appear in colour as that's how I had originally imagined it, veiled in ever-changing coloured cloth as it is pushed and pulled across the landscape."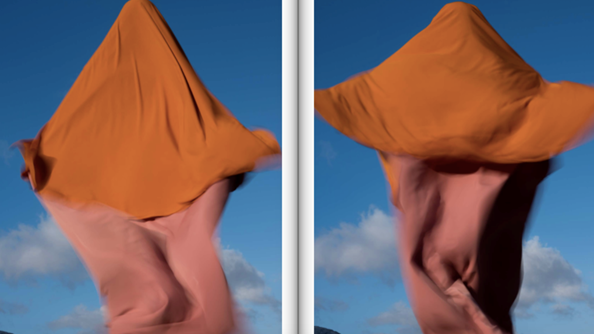 K Photobook, Eamonn Doyle
AD:  In your latest work you examine a parallel, timeless-world, untouched by human beings, and inhabited with gaseous spirits. What does this world mean to you? 
ED: "It's a world that sits alongside our visual and conscious reality, a world we direct many of our unanswered questions to. It's just a different way of looking at the world, but an approach that seems more and more absent in modernity. Although the figure is the primary focus in each image, there are also traces of a supernatural landscape throughout the book for me. It's not a world that exists separate to our material experience, but one that runs parallel to it, often manifesting itself as sudden flashes of wonder and amazement. It's a world that seems often bound-up with the dead."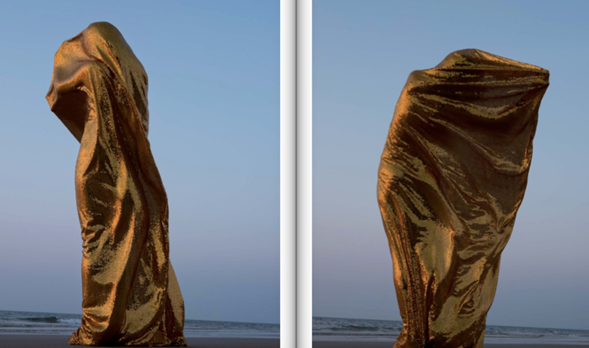 K Photobook, Eamonn Doyle
AD:  How does your previous work correspond with the K Phonebook project? 
ED: "Although the previous books have captured the city and its people as they played out in front of me, the K Photobook represents a more imagined world. There are inevitability many similarities and connections as it's of course the same person behind the camera. I think the K Photobook loops back to link up with i Photobook in some interesting ways both in form and subject matter."
AD:  The role of an artist today is multifaceted. How do you see your "mission" as an artist?
ED: "Honestly I have no idea. I'm not sure having a role or roles would be very appealing to me. I don't see myself as having any particular mission as an artist and don't look upon the work as a means, but more as an end in itself."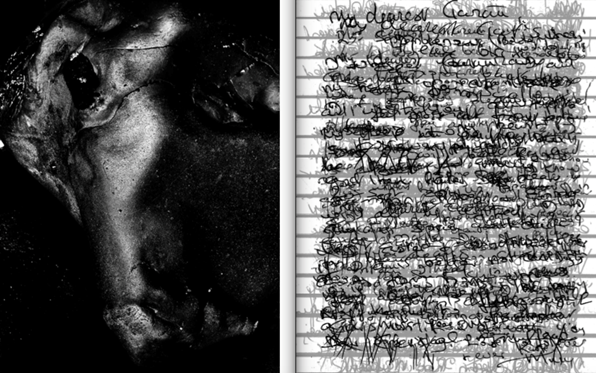 K Photobook, Eamonn Doyle
AD:  What are your expectations from the upcoming edition of Paris Photo?
ED: "Well, I'll be launching the K Photobook at Paris Photo and we'll be showing the K prints at the Michael Hoppen Gallery booth for the first time. The book and the prints seem to exist in two very different worlds. I see the prints as individual "quotes" from the books, so it's always interesting to see who takes them and where they end up going."
AD: What will be the focus of your next work?
ED: "Anytime I've tried to predict that, I've always got it wrong. So I'm just trusting that something will present itself to me over the next while!"
K Photobook
Eamonn Doyle
Published by D1, Ireland, 2018
ISBN  978-0-9928487-3-6
88 pages, 370 x 290 mm, casebound
Limited edition, signed & numbered
Book by Niall Sweeney
Music by David Donohoe
Print by MM Artbookprinting & Repro