Articles
(96)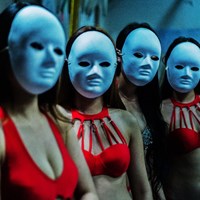 Article date: Thursday, January 24, 2019
The Peak of Tension with Sergey Melnitchenko
"At the peak of tension, we desire to understand. At this point, there comes an awareness of the moment where calendar days, affairs and meetings, loved ones and enemies all crumble into a heap, mingling with one another. A state resembling vestibular dizziness in the sensation of imaginary movement, the fall and swaying of oneself and surrounding objects in space".
---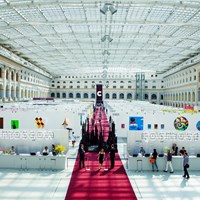 Article date: Wednesday, November 21, 2018
"We Feel as if We're Catching a Wave at Exactly the Right Moment" – Impressions From Cosmoscow International Contemporary Art Fair's Sixth Edition
In September this year, the sixth edition of Cosmoscow International Art Fair, a unique contemporary arts fair that brings together works from over 70 galleries in Russia, Belgium (this year's focus) and other countries, was held under the roof of Gostiny Dvor in Moscow, a former 18th century merchant court.
---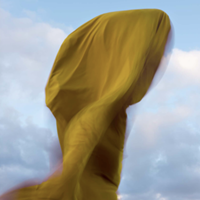 Article date: Thursday, November 8, 2018
"Parallel World" in K Photobook by Eamonn Doyle
"It's a world that sits alongside our visual and conscious reality, a world we direct many of our unanswered questions to. It's just a different way of looking at the world, but an approach that seems more and more absent in modernity. It's not a world that exists separate to our material experience, but one that runs parallel to it, often manifesting itself as sudden flashes of wonder and amazement".
---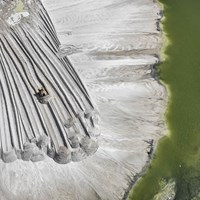 Article date: Friday, October 12, 2018
"The Idea is to Raise People's Awareness of Issues" - an Interview with Andrea Kunard, Curator of Anthropocene
Two simultaneous, complementary exhibitions of Anthropocene opened on September 28th at the National Gallery of Canada (NCG) and the Art Gallery of Ontario (AGO). ArtDependence Magazine had a chance to talk to Andrea Kunard, the curator of Anthropocene at the NGC about the project.
---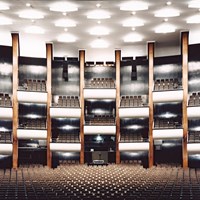 Article date: Thursday, September 27, 2018
Portraits of Spaces by Candida Höfer
"I realised the importance and impact of the surrounding spaces we inhabit, which are built and formed by people for people."
---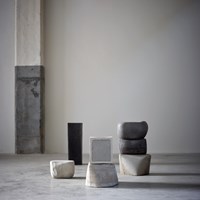 Article date: Monday, July 30, 2018
"I Like When Materials and Shapes React, Speak and Exist." - An Interview with Lucia Bru
Sculpture is one of Lucia Bru's creative activities, where she questions our knowledge and perception of materials such as stone, glass, cement. In the artist's hands, they turn into objects of a deceptive appearance: made from cold and invulnerable matter and turned into unexpectedly delicate, tender, enticing and fragile forms.
---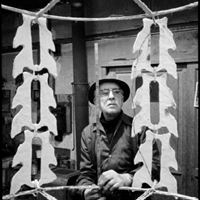 Article date: Wednesday, May 23, 2018
The Picasso Museum Welcomes Diego Giacometti: Interview with Curator François Dareau
Currently, the collection includes more than 5000 works and tens of thousands of archival documents dedicated to the Picasso's work. Amongst this impressive showcase is a range of furniture created specifically for the 1985 opening of the museum by Diego Giacometti.
---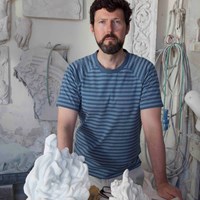 Article date: Saturday, April 21, 2018
Statelessness, Collapse and Transformation in Richard Stone's Work – An Interview with the Artist
Richard Stone is a multi-disciplinary artist whose practice transcends both painting and sculpture and has also included installation and performance. He works between London and Pietrasanta, the centuries old home of Italian marble carving, where it is believed that Michelangelo travelled from Florence to buy the marble for David.
---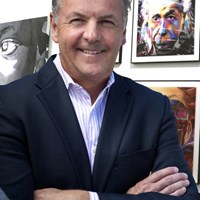 Article date: Thursday, April 19, 2018
Island of Stability - Interview with Eric Smith – President and CEO, Redwood Media Group
Eric Smith: "Our annual fine art destination will once again offer Three Shows Within One Venue at the heart of Midtown Manhattan, across 135,000 square feet of uninterrupted convention space within Pier 94."
---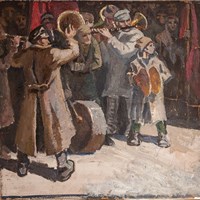 Article date: Sunday, April 1, 2018
"I like art that makes you think." An Interview with Semеn Kantor, Director of Museum of Odessa Modern Art
The Museum of Odessa Modern Art sets a goal to preserve artefacts of Odessa non-official art from the last decades of the Soviet power as well as new Odessa art during its origin and development stages in modern Ukraine.