Articles
(101)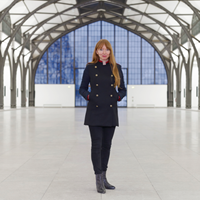 Article date: Friday, January 9, 2015
"Sound has always been my primary tool" - interview with Susan Philipsz about her sound installations and more
Susan Philipsz (born in 1965, Scotland) is an artist, who initially started as a sculptor, and is now best known for her sound installations.
---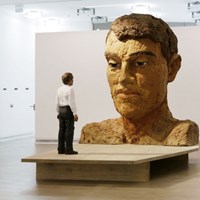 Article date: Sunday, December 14, 2014
I am always only as good as my next sculpture - interview with Stephan Balkenhol
Stephan Balkenhol, renowned for his wooden sculptures and carved out of wood art pieces, is a German artist also working in other fields, like photography and drawing.
---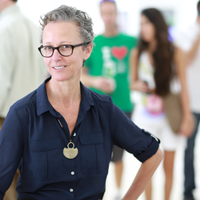 Article date: Sunday, December 7, 2014
Interview with Scope director Katelijne De Backer during the Miami Art Week
Right in the heat of the ongoing Miami Art Week Artdpendence Magazine managed to catch up with Katelijne De Backer, SCOPE Art Show director for a few questions.
---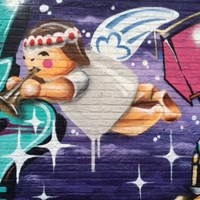 Article date: Friday, November 21, 2014
ANOTHER SIDE OF GRAFFITI ART: Interview with YVON TORDOIR
Graffiti: the attitude to this kind of art is rather controversial. Yvon Tordoir, graffiti writer with the Aerosolkings crew and head of Meeting of Styles in Belgium shares his experience and thoughts about legal and illegal graffiti, the styles, techniques and other details of this kind of art.
---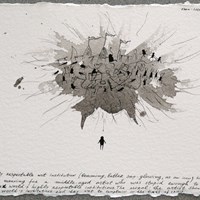 Article date: Tuesday, November 18, 2014
"I am telling stories in space" – Interview with Nedko SOLAKOV
Nedko Solakov, a Bulgarian artist, well known for his narrative works, combining texts on life observations and all possible media he works in, gave an interview to Artdependence Magazine.
---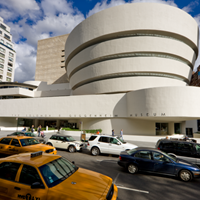 Article date: Sunday, November 2, 2014
Inside The Guggenheim Museum: interview with Carmen Hermo
The previous interview, and our first, was with Fred Bidwell, director of The Transformer Station Museum, Ohio, USA, who told us about the museum and named one of his favorite artworks - Hiroshi Sugimoto's 'Henry VIII', which happens to be in the Guggenheim collection. Now Carmen Hermo, the Assistant Curator for Collections at the Guggenheim, and curator for the Young Collectors Council acquisition committee, continues our chain interview project by telling Art Dependence Magazine about the curatorial practices and acquisition policies of the Guggenheim, the Young Collectors Council and ways of promoting the museum's collection such as blogging and apps. Following an established tradition, Carmen also names one of her favorite works.
---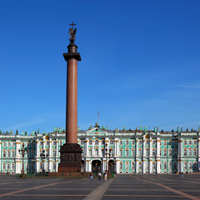 Article date: Wednesday, October 29, 2014
Last days of Manifesta in Russia - interview with Hedwig Fijen
Manifesta, the European Biennial of Contemporary Art is about to end. How did it all go, what are the initial results and the overall impression of the event - read the interview with Hedwig Fijen, the director of Manifesta.
---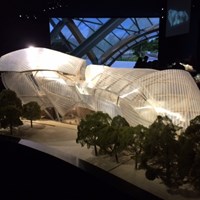 Article date: Saturday, October 25, 2014
Opening of Fondation Louis Vuitton
The futuristic Fondation Louis Vuitton, commissioned by Bernard Arnault and designed by Frank Gehry, located in the Bois de Boulogne, Paris, in now opened.
---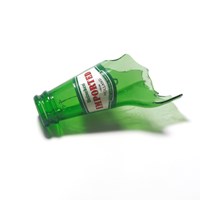 Article date: Friday, October 17, 2014
Make art, like love | Interview with Kendell Geers
Broken glass and barbed wire always play a major role in describing Kendell Geers' attitude to what is going on in the world. The range of media used is very diverse: sculpture, installation, painting, photography, and drawing. Kendell Geers has exhibited globally and took part in a number of events: Documenta, Taipei Biennial, Lyon Biennial, Glasstress at the Venice Biennial to name a few. He also had solo shows in Stedelijk Museum voor Actuele Kunst in Gent, Palais de Tokyo, Haus der Kunst in Munich etc.
---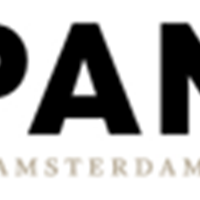 Article date: Thursday, October 9, 2014
Interview with Madelon Strijbos, marketing and PR manager of PAN Amsterdam
PAN Amsterdam, running from 23 - 30 November this year, will hold the twenty-eighth edition of its Fair.