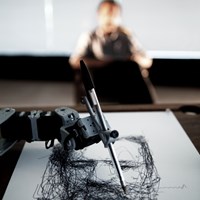 Article date: Thursday, August 25, 2016
Interview with Patrick Tresset
Patrick Tresset is a London based artist, his art practices follow two main path, on one hand Tresset presents theatrical installations in which robotic agents are actors, these installations are often evocations of humanness. On the other hand Tresset also uses robots and computational systems to produce series of drawings, paintings and videos.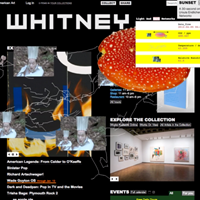 Article date: Wednesday, May 4, 2016
The Complexities of the Digital Art Shift
With the exponential advancement of new digital technologies, the arts are moving towards opening up digital and digitized heritage to the wider public, and making digital formats of content easily accessible to the wider public. ln 2013, Tate proposed a strategy to focus on digital solutions that promoted a broader public engagement of art. Whitney Museum's Artport is available through their website and dedicated to showing, commissioning and archiving digital and Internet art. Initiatives like these demonstrate how new media now has a prominent and critical influence on our culture sectors.