Articles
(75)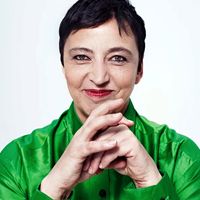 Article date: Wednesday, October 18, 2017
Beatrix Ruf Resigns as Director of the Stedelijk Museum Did a Conflict of Interest Really Take Place?
Born in Germany, Ruf has built a strong reputation as one of the art world's most powerful voices. But, over the last few weeks, Ruf has been subject to intense media scrutiny following accusations of a conflict of interest in her role at the Museum. Whilst serving as Director, claims have arisen that Ruf has continued to run an independent art advisory service.
---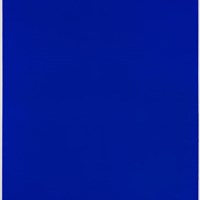 Article date: Tuesday, October 17, 2017
Symbolism in Art: Yves Klein's Blue
In 1947 Klein and two of his friends decided to play a game in which they divided up the world between them. One young man decided to take the animal kingdom, and one the province of the plants. Klein opted for the mineral realm, gazing up to the sky and proclaiming, "the blue sky is my first artwork".
---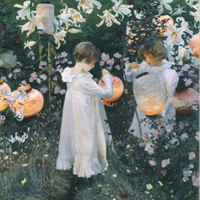 Article date: Monday, September 18, 2017
Symbolism in Art: Carnation, Lily, Lily, Rose by John Singer Sargent
The lily is one of the most potently symbolic flowers. Often associated with humility, devotion, purity and innocence, they are often presented at weddings and christenings, evoking chastity, femininity and fragility.
---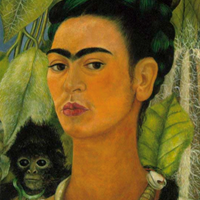 Article date: Monday, September 4, 2017
Symbolism in Art: Frida Kahlo – Self Portrait with Monkey
"I paint myself because I'm so often alone and because I am the subject I know best," Frida Kahlo. Born and raised in Mexico to a German father and a Pacific Islander mother, Frida Kahlo (1907-1954) has become known for her self-portraiture and her unique painting style. Combining elements of traditional Mexican folk art, she studies every detail of her physique and transcends normalised structures of beauty.
---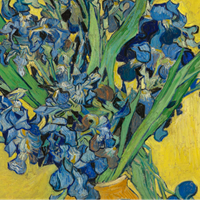 Article date: Friday, July 28, 2017
Symbolism in Art: Irises – Van Gogh (1889)
There are 325 species of iris flower. Most wild iris are blue or purple. Vincent Van Gogh's representation of a bouquet of iris flowers, titled Irises (1889), appears to show the blue variety, although records show that the original paint would have been a vibrant purple before the passing of time dulled the pigment.
---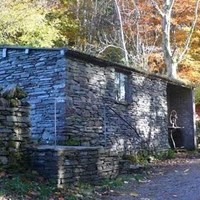 Article date: Tuesday, July 4, 2017
Kurt Schwitters' Final Merz Barn Under Threat
"It is a priceless part of Europe's modernist cultural and artistic legacy. We are doing our best not to let it be devalued or disrespected, but we need help." Ian Hunter. Sometimes, as an arts journalist, you read something in the newspapers that fascinates you and compels you to find out more. The Guardian article "Kurt Schwitters' Merz Barn under threat from property developers" by Hannah Ellis-Petersen was one of those articles for me. How is it possible that Schwitters' Merz Bern, such an important piece of art history, could be under threat?
---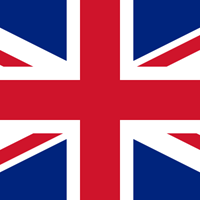 Article date: Thursday, June 8, 2017
Art connects
As an art magazine, we want to do more than just review the latest exhibitions and news stories. Following the horrific attacks in London and Manchester we want to turn our attention to the beauty and culture on offer in the capital, so we've decided to list some of the exhibitions that make it well worth a trip to the city.
---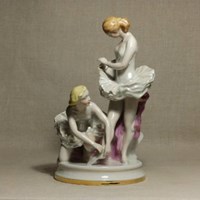 Article date: Monday, June 5, 2017
Second Jeff Koons 'License' Piece Revealed
Following the recent revelation that Jeff Koons had used the work of a Ukrainian artist for the basis of his widely acclaimed inflatable sculpture at the Rockefeller Centre, Artdependence can reveal that a second piece of derivative work has been uncovered amongst Koons' Antiquities series.
---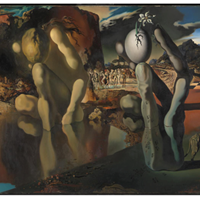 Article date: Monday, June 5, 2017
Symbolism in Art: The Egg
The egg has always held particular symbolic significance, partly because it is a visual shorthand for new life and un-hatched potential. The egg brings hope and purity. It is a symbol of fertility and the circle of life. In some Asian cultures the egg is seen as a symbol of luck and wealth.
---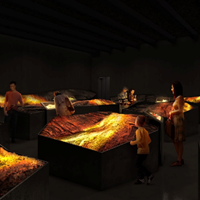 Article date: Friday, May 26, 2017
Iceland's LAVA Centre Set top Open June 1st
The 'largest volcano and earthquake exhibition in Europe' is due to open June 1st in Hvolsvöllur in South Iceland. LAVA is dedicated to the country's volcanic landscape and will explore the geographic makeup of the local area through a series of interactive exhibits and educational activities.