Articles
(56)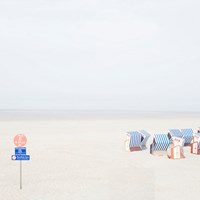 Article date: Friday, December 27, 2019
5 Ukrainian Photographers to Watch in 2020
The Ukrainian arts scene is increasingly making its mark. Painter Ivan Marchuk was featured in The Daily Telegraph's list of top 100 living geniuses. Oleg Tistol's work is internationally recognized. He represented the Ukraine in the Sao Paulo Art Biennale in 1994 and the Venice Biennale in 2001. Eugenia Gapchinska's adorable chubby angels have started a national meme that is quickly moving into international consciousness.
---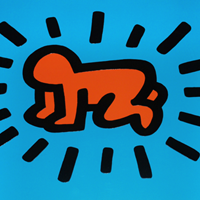 Article date: Friday, December 13, 2019
The Symbolism of The Baby in Keith Haring's Work
Perhaps one of the most recognizable image from Haring's work, the radiant baby is a simple outline of a baby or person crawling on the floor on their hands and knees with lines emanating from them. Haring himself has commented that for him this baby represents youthful innocence, purity and goodness.
---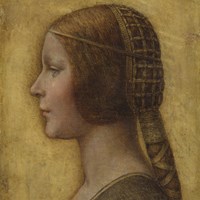 Article date: Thursday, December 5, 2019
Simon Hewitt on Leonardo da Vinci and The Book of Doom
In October Hewitt released his new book, Leonardo da Vinci and The Book of Doom, investigating the subject of Leonardo's beautiful and haunting portrait of Bianca Sforza known as La Bella Principessa, and comprehensively debunking claims made in 2015 by British artist and convicted forger Shaun Greenhalgh to have produced the work himself.
---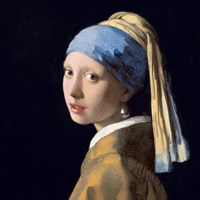 Article date: Wednesday, November 6, 2019
Symbolism of the Earring in the Girl with a Pearl Earring
As far as historical records show, Vermeer did not leave Delft for any significant amount of time. Could this girl with her pearl earring and far away stare represent Vermeer himself, confined by the canvas and by the art itself, but dreaming and longing for far distant lands and adventures?
---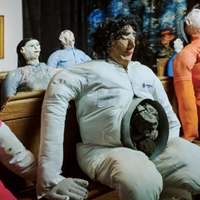 Article date: Wednesday, October 30, 2019
Turner Prize: The Bets Are Open
Betting website SkyBet have released odds for the winner of the Turner Prize 2019. The finalists are Oscar Murillo, Tai Shani, Helen Cammock and Lawrence Abu Hamdan. This year's Turner Prize exhibition is currently being presented at the Turner Contemporary gallery in Margate until January 12th, 2020.
---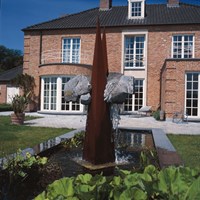 Article date: Wednesday, October 23, 2019
Sculptor Luc Ledene On Capturing Emotion in Three Dimensions
Belgian Sculptor Luc Ledene has been gathering a reputation as an artist to watch. His works play with form and matter, capturing something of humanity in their intricate curves and protrusions. ArtDependence caught up with Ledene to find out more about the ways he approaches the pieces he makes and the reasons he began creating sculptural pieces.
---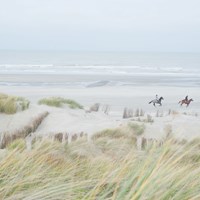 Article date: Tuesday, October 22, 2019
Dimitri Bogachuk: Capturing Silence
Dimitri Bogachuk is a Kyiv-based photographer. His work has gained critical acclaim thanks to its uncanny ability to capture moments of apparent silence – the space in between. His work has a sense of peace and tranquillity that is at once calming, and unnerving.
---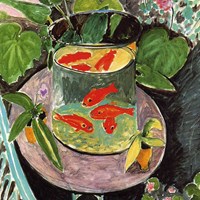 Article date: Friday, September 27, 2019
Symbolism in Art: Goldfish
Born in 1869 in Le Cateau, France, Matisse began to paint whilst recovering from an operation. His painting and sculpture work would defy the expectations of the art world and make him one of the best-known artists of the 20th century and the leader of a group of the Fauve group. The Fauve group defied the realism and representation of Impressionism, and instead used strong colour and shapes to express emotion.
---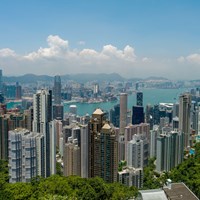 Article date: Friday, September 6, 2019
Hong Kong Unrest and the Artworld: What does the Future Hold?
For the last 11 weeks, pro-democracy protesters in Hong Kong have been staging a series of protests against the apparent erosion of Hong Kong's autonomy. Authorities are alleged to have responded with undue force, seeing an increase in the level of violence involved in the protests. The clashes began as the result of a controversial extradition bill, and have now taken on a wider significance as citizens display their opposition to the current political climate.
---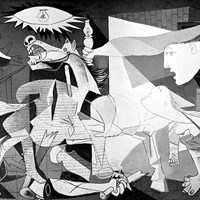 Article date: Thursday, September 5, 2019
Symbolism in Art: The Bull in Picasso's Guernica
Picasso was once quoted as saying 'If all the ways I have been along were marked on a map and joined with a line, it might represent a minotaur'. Certainly, the magnificent minotaur was certainly one of Picasso's most persistent obsessions, as was it's less fantasistic cousin, the bull. The bull and the bullfighter are repeated images in Picasso's work, seeming to speak to his Spanish roots.