Articles
(49)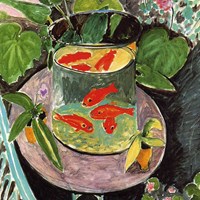 Article date: Friday, September 27, 2019
Symbolism in Art: Goldfish
Born in 1869 in Le Cateau, France, Matisse began to paint whilst recovering from an operation. His painting and sculpture work would defy the expectations of the art world and make him one of the best-known artists of the 20th century and the leader of a group of the Fauve group. The Fauve group defied the realism and representation of Impressionism, and instead used strong colour and shapes to express emotion.
---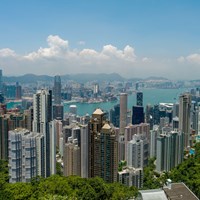 Article date: Friday, September 6, 2019
Hong Kong Unrest and the Artworld: What does the Future Hold?
For the last 11 weeks, pro-democracy protesters in Hong Kong have been staging a series of protests against the apparent erosion of Hong Kong's autonomy. Authorities are alleged to have responded with undue force, seeing an increase in the level of violence involved in the protests. The clashes began as the result of a controversial extradition bill, and have now taken on a wider significance as citizens display their opposition to the current political climate.
---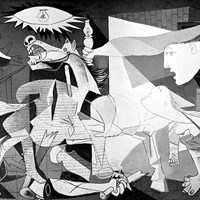 Article date: Thursday, September 5, 2019
Symbolism in Art: The Bull in Picasso's Guernica
Picasso was once quoted as saying 'If all the ways I have been along were marked on a map and joined with a line, it might represent a minotaur'. Certainly, the magnificent minotaur was certainly one of Picasso's most persistent obsessions, as was it's less fantasistic cousin, the bull. The bull and the bullfighter are repeated images in Picasso's work, seeming to speak to his Spanish roots.
---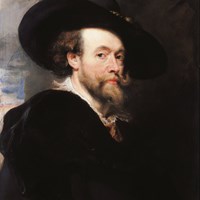 Article date: Monday, September 2, 2019
Rubens and the Symbolism of the Self Portrait
Flemish artist Peter Paul Rubens was one of the most important artists of the seventeenth century as well as a successful diplomat, scholar and courtier. His paintings were highly regarded by the nobility and he was an influential figure during most of his lifetime. He specialised in creating altarpieces, history paintings, portraits and landscape work. His unique style captured the Baroque aesthetic.
---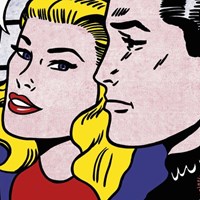 Article date: Wednesday, August 7, 2019
Roy Lichtenstein and the Symbolism of the Cartoon
American pop artist Roy Lichtenstein shook up the art world with his comic-strip inspired paintings and his bold reproductions of cartoon characters. He took images from popular culture, and reproduced them in his art to create new contexts and meanings, becoming one of the most famous pop artists of all time. Lichtenstein also made sculpture, prints and ceramics, but is best remembered for his painted works.
---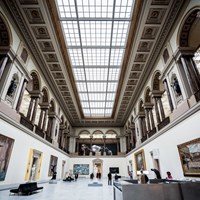 Article date: Wednesday, July 31, 2019
Enough is Enough: Concerns Raised for The Royal Museum of Fine Arts in Brussels
The Royal Museum of Fine Arts in Brussels is back in the news again, just weeks after it emerged that there were on-going problems caused by leaking roofs, the institution now faces issues with climate control that are putting priceless Dutch artworks in jeopardy.
---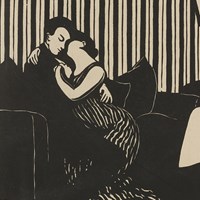 Article date: Friday, July 19, 2019
Symbolism of Interiors in Félix Vallotton's Intimacies
Born on December 28, 1865, Félix Vallotton was a Swiss French painter and a lover of the theatre. His theatrical, stage-like paintings have often been overlooked by Western critics, but his ability to capture images that seem to suggest something unsaid, something lurking beneath the surface, paved the way for several European and American artists including Edward Hopper.
---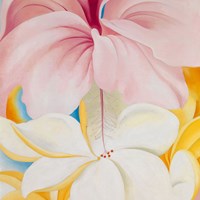 Article date: Tuesday, June 25, 2019
The Symbolism of Flowers in the Art of Georgia O'Keeffe
O'Keeffe herself often commented that the colour and form of the flowers was more important than the subject matter, suggesting that she was interested in the natural form and capturing its beauty. Several feminist critics have praised O'Keeffe's work as capturing feminist themes far ahead of their time. Certainly, in the era in which she was working, O'Keeffe was in a male-dominated world and was repeatedly reminded of her gender and otherness as she moved through the art world.
---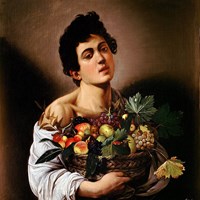 Article date: Thursday, June 20, 2019
Symbolism of Fruit in Caravaggio's Boy With a Basket
Michelangelo Merisi da Caravaggio (1571-1610) was a controversial painter from Lomardy, Northern Italy. He is known for creating dramatic paintings with a strong sense of lighting and drama. His work has inspired many modern painters.
---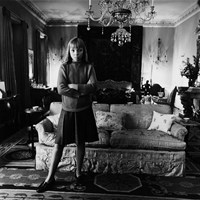 Article date: Tuesday, March 26, 2019
Diane Arbus and the Use of Black and White
Diane Arbus (Diane Nemerov) was born in New York City in 1923 to a wealthy Jewish family. Despite the prosperity of her surroundings, Diane's early life was difficult. Her father worked long hours running his own company and her mother was prone to depression, often leaving her three children in the care of governesses and maids. It was a childhood that Diane would struggle to come to terms with and strive to leave behind.