Articles
(28)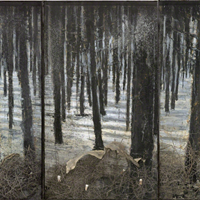 Article date: Thursday, April 5, 2018
Anselm Kiefer: Symbolism of the Forest
"Germans want to forget [the past] and start a new thing all the time, but only by going into the past can you go into the future." Anselm Kiefer.
---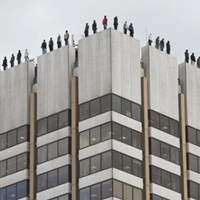 Article date: Thursday, March 29, 2018
84 Male Figures, Poised to Jump from London Rooftop
On Monday March 26th, Londoners woke up to the haunting site of 84 life-sized sculptures of adult men, perching precariously on the edge of a rooftop on the cities South Bank Promenade.
---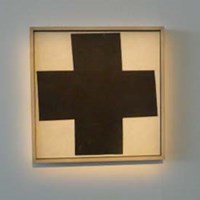 Article date: Tuesday, March 6, 2018
Symbolism in Art: Malevich's Black Cross
A Russian painter and Philosopher, Malevich is credited as the founder of the Suprematist movement, an avant-garde movement that has had a significant and lasting impact on modern art.
---
Article date: Wednesday, February 14, 2018
Symbolism in Art: Anish Kapoor – Mirrors
Mirrors have always taken a prominent and symbolic role in myth and fairytale. Narcissus fell in love with his own reflection in the mirror of a still lake, whilst the wicked stepmother would ask her mirror to flatter her with her famous line 'mirror, mirror on the wall…"
---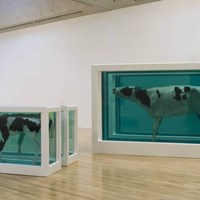 Article date: Thursday, February 1, 2018
Symbolism in Art: The Cow
Damien Hirst is a central figure in contemporary art. One of the wealthiest living artists, his work divides opinions and he has become synonymous with shock value an displays of dead or decaying animal corpses.
---
Article date: Monday, January 8, 2018
10 Exhibitions to Visit in 2018
As 2018 starts to settle in, ArtDependence has selected 10 exhibitions that we're most excited to visit over the next 12 months.
---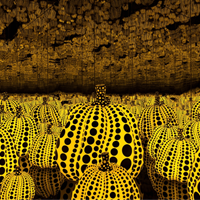 Article date: Friday, January 5, 2018
Symbolism in Art: The Pumpkin
"I would confront the spirit of the pumpkin, forgetting everything else and concentrating my mind entirely on the form before me…I spent as much as a month facing a single pumpkin." Yayoi Kusama.
---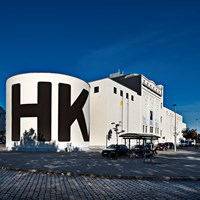 Article date: Thursday, January 4, 2018
M HKA (Antwerp, Belgium) Prepares for the Future
The M HKA Museum of Contemporary Art in Antwerp has installed a new board and is also overseen by Museum Director Bart De Baere and Museum President Herman De Bode.
---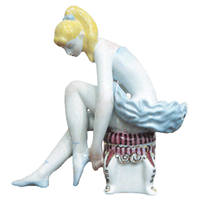 Article date: Thursday, December 28, 2017
Artdependence Magazine Purchases The Original Seated Ballerina
A piece of beautiful Soviet-era porcelain, depicting a ballerina adjusting her footwear whilst sitting on a stall, became one of the most talked-about pieces of Ukrainian art from the last decade in 2017.
---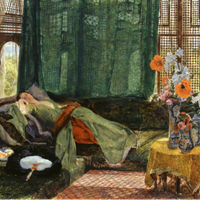 Article date: Friday, December 22, 2017
Symbolism: The Colour Green
English orientalist painter John Frederick Lewis (1805-1876) developed a fascination with the Near East and took pains to represent the sights and the people he encountered in the region in an honest and positive light.