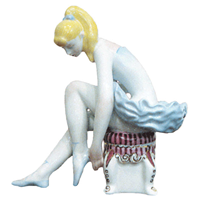 Article date: Wednesday, May 24, 2017
Is Jeff Koons 'Seated Ballerina' A Copy of This Ukrainian Sculpture?
Jeff Koons latest installation at the Rockefeller Centre features a 45 foot high inflatable ballerina that bears as striking resemblance to a little known work from Ukrainian sculptor Oksana Zhnikrup. Koons received praise and admiration on May 12th, 2017 when he released a 45 foot inflatable version of his 'Seated Ballerina' sculpture at Rockefeller Centre in New York, but Artdependence can reveal that the work bears several similarities to a work known as 'Ballerina Lenochka' from the artist Oksana Zhnikrup and the The Kiev Experimental Ceramic-Art Factory.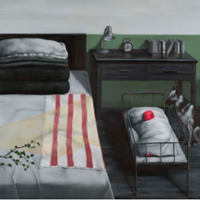 Article date: Monday, May 1, 2017
Symbolism in Art: The Pillow
Contemporary Chinese surrealist painter and sculptor Zhang Xiaogang was born in Southern China in 1958. Often seen as Avant-Garde, Xiaogang's artistic life has witnessed several important moments in China's history, many of which are explored within his work. Perhaps the most defining brush with the political regime occurred during the early stages of Xiaogang's life when he was brutally separated from his parents during the Cultural Revolution. They were sent to one of Mao's notorious 'study camps', leaving him and his siblings behind.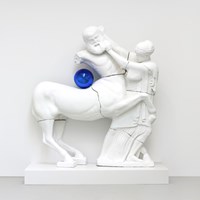 Article date: Tuesday, April 18, 2017
Amicable Resolution to Moretti vs Zwirner Claim
Artdependence can reveal that a legal case between art dealer David Zwirner and Old Master dealer Fabrizio Moretti has now been settled amicably. The $6 million case revolved around a work of sculpture from artist Jeff Koons.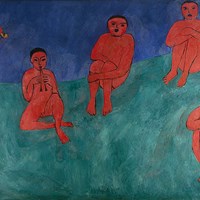 Article date: Thursday, April 6, 2017
Symbolism in Art: Red
In Matisse's Music, created in 1910 to be hung in the staircase of a Moscow mansion, we see one of the artist's last compositions of the human figure. It was created to be hung alongside a second, preceding painting titled Dance. The two works are colouristically linked, portraying red figures contrasted against a blue and green background.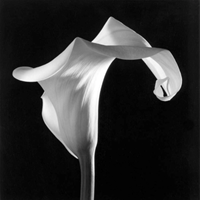 Article date: Tuesday, March 28, 2017
Symbolism in Art: The Lilly
American photographer Robert Mapplethorpe is known for his provocative images and controversial subject matter. Having been born in suburban USA, a place he said was "a good place to come from and a good place to leave", he lived in New York at the infamous Chelsea Hotel with singer Patti Smith. His work became popular in the mid 70s and he produced hundreds of photographs documenting what he called "the unexpected".