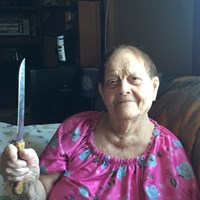 Article date: Wednesday, December 10, 2014
Fear in Fogo Island: an interview with Murray Gaylard
Off the coast of Newfoundland is another, much smaller island called Fogo. To get there, you need to first fly in to Gander, and then you drive to Farewell, where you take a ferry to Fogo. Once a thriving fishing community, a depletion in stock in the late 20th century led to an economic downturn. Like in many rural and remote locations, Fogo's population dwindled as younger generations sought their luck elsewhere.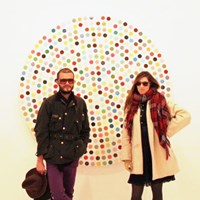 Article date: Wednesday, December 3, 2014
12 Days, 7 Countries, 1 Damien Hirst print: an interview with two spot-chasers
In 2012, Larry Gagosian's galleries presented "The Complete Spot Paintings 1986-2011", an international exhibition featuring over three-hundred pieces from Damien Hirst's colourful spot series. The opening took place simultaneously on January 12th in all eleven Gagosian galleries (found in London, Paris, Rome, Geneva, Athens, Hong Kong, Los Angeles, and New York).