Articles
(42)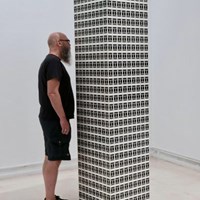 Article date: Wednesday, January 4, 2017
No show for an audience – an interview with Frans van Lent
In the dynamic between artist-artwork-audience, the role of the audience is the most passive. We, the spectators, consume the work that the artist has created, but the relationship tends to be very one-sided. We look, we listen, we contemplate, we may even engage, but we rarely influence the art in return, and it's even rarer still for the audience to personify the artwork. Dutch artist Frans van Lent considers the relationship between performance and spectatorship, in a series of actions that come together under the label of Unnoticed Art.
---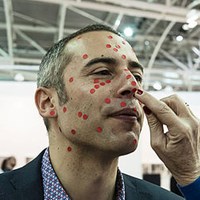 Article date: Sunday, December 11, 2016
"What defines an error?" – an interview with Gian Paolo Renzi Pari
The ongoing contemporary development of art fairs has transformed these events into free-zones of artistic expression - an artistic context in which art could appear in any way, shape, or form. How many of us walk around an art fair and in seeing some strange or unusual behavior first think to ourselves: is it art? Is Art happening right now?
---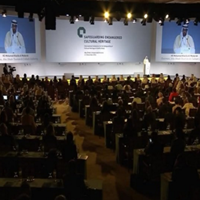 Article date: Friday, December 2, 2016
Heads of state discuss heritage protective measures in Abu Dhabi
Today marks the beginning of a two-day conference on the protection of endangered cultural heritage, held at the Emirates Palace in Abu Dhabi. The conference brings together experts from around the world to discuss concrete measures to tackle the ongoing destruction of cultural sites by Isil in Iraq and Syria, and to prevent other similar catastrophes.
---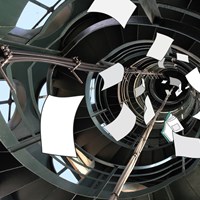 Article date: Monday, November 28, 2016
(in)between the lines of narration with Alvaro Urbano
Earlier this month, Alvaro Urbano presented the latest segment of his on-going project, "My Boy, with Such Boots we may Hope to Travel Far". The show took place in the city of Turin, in a location that is both highly visible and highly inaccessible: the very top of the Mole Antonelliana, the city's landmark building.
---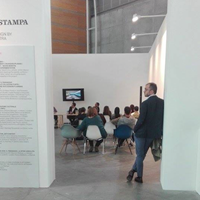 Article date: Friday, November 4, 2016
Curator Stefano Collicelli Cagol asks: What is Experimental? At Artissima
Art fairs are unifying: they bring together artworks, and they bring together people. The benefits of attending an art fair, therefore, extend to a social and educational experience. Artissima, in particular, places a lot of emphasis on the connectivity of art world participants and art lovers. Ever in search for innovative initiatives, and in the interest of asking the important questions, Artissima this year included a series of talks, titled What is Experimental. These talks are being led by Stefano Collicelli Cagol, currently curator for Norway's Trondheim kunstmuseum.
---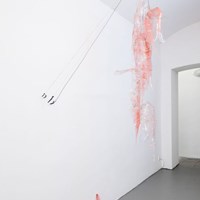 Article date: Wednesday, November 2, 2016
Chert Gallery returns to Artissima as ChertLüdde
For an art fair like Artissima, it is important to include a healthy dose of both newcomers and seasoned players alike. After the breakthrough years, the challenge for seasoned players is to keep up with the level of presentation that the public has come to expect, whilst, of course, also keeping things fresh, interesting, and in some ways, unpredictable.
---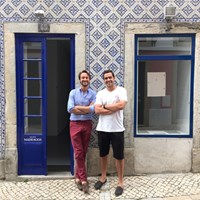 Article date: Tuesday, November 1, 2016
Galeria Madragoa: From Lisboa to Artissima
An important element of all art fairs is the attention to new players – artists and galleries who are forming part of the fair circuit for the first time. As Artissima approaches, we were curious to know more about these newcomers, and so we reached out to Lisbon's Galeria Madragoa, a gallery with a double presence at this year's edition of the fair.
---
Article date: Monday, October 17, 2016
Returning to Artissima
As the dates for Artissima draw close, we are pleased to confirm our participation within this year's edition of Torino's International Contemporary Art Fair. As last year, Artdependence will be taking part within #ArtissimaLive
---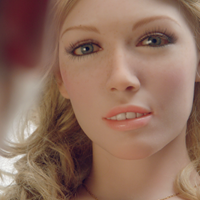 Article date: Tuesday, September 6, 2016
"Art is something that works well if it's super personal" – an interview with Sophie Dros
"I suppose the ideal thing would be if my dolls came to life, so they wouldn't need to be dolls anymore" – with these words we enter the world of Everard Cunion, a RealDoll aficionado, and the protagonist of Sophie Dros' film My Silicone Love. My Silicone Love will be screening during Amsterdam's Neu Now festival, taking place September 14 – 18.
---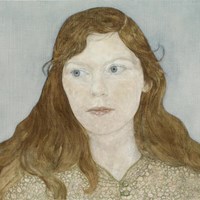 Article date: Wednesday, June 22, 2016
Familiar face wins BP Portrait Award
This year's BP Portrait Award was granted to a familiar face, since it marks the third time that artist Clara Drummond submitted a portrait of her friend, Kirsty Buchanan, to the painting competition.