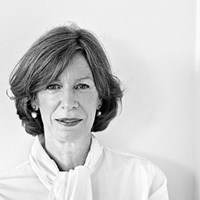 Article date: Thursday, April 25, 2019
After Eighteen Years, the Founder and Director of Foam, Marloes Krijnen, is to Stop Doing 'the Best Job Ever'
'This is a job that demands a huge amount from you,' she declared. 'Before too long I will be sixty-five and I want to start on a new phase of life. So I've decided to give up the best job ever as of 1 September this year.' From that date onwards, Foam will have two directors, with Marcel Feil as artistic director and Nynke de Haan as managing director.
---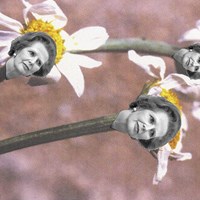 Article date: Thursday, April 18, 2019
Let's be Honest, the Weather Helped - First-Ever Solo Exhibition of the Lebanese-American Artist Walid Raad in the Netherlands
The Stedelijk Museum presents the first solo exhibition by the Lebanese-American artist Walid Raad (b.1967) in the Netherlands. In Let's be honest, the weather helped he shares his perceptive, critical, politically engaged, and often playful perspective of the complexities of the Lebanese wars and the current boom of contemporary art in the Middle East. Raad works in a wide variety of visual media, complemented by performances and essays. The exhibit features photos, drawings, videos, and sculptures, including new work that will be on display for the first time.
---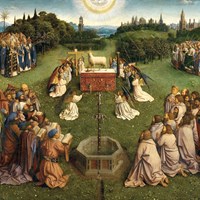 Article date: Wednesday, April 17, 2019
MSK Ghent, Belgium, Presents: Van Eyck - An Optical Revolution
Worldwide, only approximately twenty works by Van Eyck have been preserved. Quite exceptionally, over half of these will travel to Ghent in 2020 for the exhibition 'Van Eyck. An optical revolution' at the Museum of Fine Arts (MSK). In what promises to be an unmissable, tour de force of an exhibition, the world of Van Eyck and his revolutionary gaze will be brought to life like never before.
---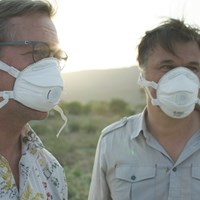 Article date: Friday, March 22, 2019
'Deadly Affairs' in Antwerp
'Deadly Affairs' addresses environmental injustice by bringing into view the externalities (contamination of humans and non-humans) inherent to the logic of capital accumulation. The exhibition presents the work of both local and international artists engaging with a broad understanding of the toxic, bringing together the wider political, economic and social entanglements that facilitate its production and unjust distribution and the bodily, psychological and concealed traces that it leaves behind and define its endemic presence.
---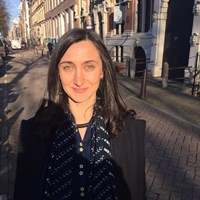 Article date: Wednesday, March 20, 2019
Monika Szewczyk Appointed as a New Director of De Appel
The board of De Appel is delighted to announce that Monika Szewczyk will be director of De Appel starting on May 1, 2019 in Amsterdam. Szewczyk succeeds Niels Van Tomme who left De Appel at the end of 2018 to become director of Argos in Brussels.
---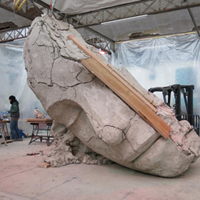 Article date: Monday, January 21, 2019
Mark Manders: Tilted Head in New York Central Park
Public Art Fund announces solo exhibition of internationally renowned Dutch-born Mark Manders. Debuting on March 6, Tilted Head is acclaimed Mark Manders' largest single cast bronze sculpture to date. Conceived specifically for Doris C. Freedman Plaza at the southeast entrance to Central Park, the silent and peaceful new commission is more than thirteen feet tall and consists of a monumental androgynous human head in classical repose.
---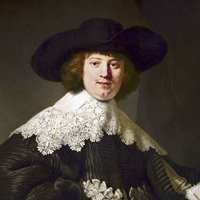 Article date: Monday, January 21, 2019
The Secret to Rembrandt's Impasto Unveiled
Rembrandt van Rijn revolutionized painting with a 3D effect using his impasto technique, where thick paint makes a masterpiece protrude from the surface. Thanks to the ESRF, three centuries later an international team of scientists led by the Materials Science and Engineering Department of TU Delft and the Rijksmuseum have found how he did it.
---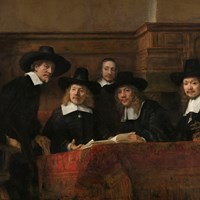 Article date: Thursday, January 3, 2019
All the Rembrandts in the Rijksmuseum
Rijksmuseum marks the 350th anniversary of Rembrandt's death in 2019 with 'Year of Rembrandt'. The year-long celebration opens with 'All the Rembrandts' (15 February to 10 June), in which the Rijksmuseum will present for the first time an exhibition of all 22 paintings, 60 drawings and more than 300 best examples of Rembrandt's prints in its collection.
---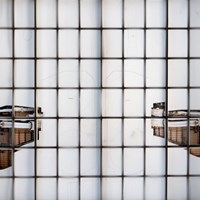 Article date: Thursday, December 27, 2018
Signal or Noise. The Photographic II
S.M.A.K. presents the second part of The Photographic, a two - part exhibition that applies an expanded notion of photography, from medium to mentality. Whereas the first part, 'Other Pictures' (2017-18) examined the power of the still image, 'Signal or Noise' takes a diametrically opposite perspective: our gaze is turned inward and the camera becomes a metaphor for the mechanical, partly non - visual processes that underpin our visual culture.
---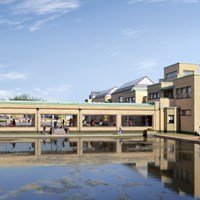 Article date: Wednesday, December 19, 2018
Gemeentemuseum Den Haag to Become Kunstmuseum Den Haag
From autumn 2019 Gemeentemuseum Den Haag will be known as Kunstmuseum Den Haag. The new name will make it clear that the museum is the leading venue for modern, contemporary and decorative art in The Hague.