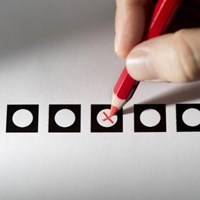 Article date: Monday, May 20, 2019
Flemish Politicians about Art and Culture
ArtDependence Magazine is based in Antwerp, Flanders, where a regional election is about to take place. We asked the key players in the election to share their views on art and culture and to tell us when they last visited a museum. We also asked what they would be doing for art and culture if they win the elections.
---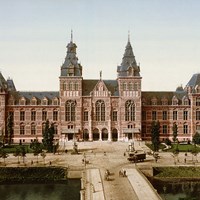 Article date: Tuesday, May 7, 2019
Historian Expects Rijksmuseum to buy Rembrandt Masterpiece Again
The renowned art historian Didier Rykner predicts that the Rembrandt painting The Flag Carrier (1636) will be purchased by the Rijksmuseum. The work has been in the possession of the Rothschild family for more than one hundred and eighty years, but according to 57-year-old Rykner in an article in the art magazine La Tribune de l'art, which he himself founded.
---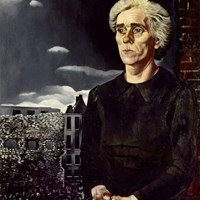 Article date: Wednesday, May 1, 2019
Relatives Contact the Stedelijk: The Full Story Revealed Behind the Painting Working-Class Woman by Charley Toorop
It is one of the most popular artworks in Stedelijk Base: the painting Working-Class Woman (1942-43) by Charley Toorop. On the right, in front of a crumbling wall sits a woman, gazing straight ahead, her hands in her lap, a menacing sky and charred buildings in the background. But the Stedelijk knew very little about who the identity of the woman in the portrait.
---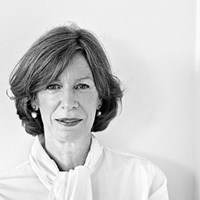 Article date: Thursday, April 25, 2019
After Eighteen Years, the Founder and Director of Foam, Marloes Krijnen, is to Stop Doing 'the Best Job Ever'
'This is a job that demands a huge amount from you,' she declared. 'Before too long I will be sixty-five and I want to start on a new phase of life. So I've decided to give up the best job ever as of 1 September this year.' From that date onwards, Foam will have two directors, with Marcel Feil as artistic director and Nynke de Haan as managing director.
---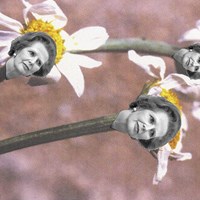 Article date: Thursday, April 18, 2019
Let's be Honest, the Weather Helped - First-Ever Solo Exhibition of the Lebanese-American Artist Walid Raad in the Netherlands
The Stedelijk Museum presents the first solo exhibition by the Lebanese-American artist Walid Raad (b.1967) in the Netherlands. In Let's be honest, the weather helped he shares his perceptive, critical, politically engaged, and often playful perspective of the complexities of the Lebanese wars and the current boom of contemporary art in the Middle East. Raad works in a wide variety of visual media, complemented by performances and essays. The exhibit features photos, drawings, videos, and sculptures, including new work that will be on display for the first time.
---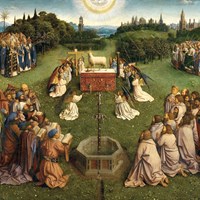 Article date: Wednesday, April 17, 2019
MSK Ghent, Belgium, Presents: Van Eyck - An Optical Revolution
Worldwide, only approximately twenty works by Van Eyck have been preserved. Quite exceptionally, over half of these will travel to Ghent in 2020 for the exhibition 'Van Eyck. An optical revolution' at the Museum of Fine Arts (MSK). In what promises to be an unmissable, tour de force of an exhibition, the world of Van Eyck and his revolutionary gaze will be brought to life like never before.
---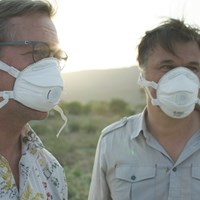 Article date: Friday, March 22, 2019
'Deadly Affairs' in Antwerp
'Deadly Affairs' addresses environmental injustice by bringing into view the externalities (contamination of humans and non-humans) inherent to the logic of capital accumulation. The exhibition presents the work of both local and international artists engaging with a broad understanding of the toxic, bringing together the wider political, economic and social entanglements that facilitate its production and unjust distribution and the bodily, psychological and concealed traces that it leaves behind and define its endemic presence.
---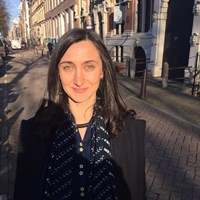 Article date: Wednesday, March 20, 2019
Monika Szewczyk Appointed as a New Director of De Appel
The board of De Appel is delighted to announce that Monika Szewczyk will be director of De Appel starting on May 1, 2019 in Amsterdam. Szewczyk succeeds Niels Van Tomme who left De Appel at the end of 2018 to become director of Argos in Brussels.
---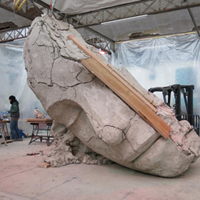 Article date: Monday, January 21, 2019
Mark Manders: Tilted Head in New York Central Park
Public Art Fund announces solo exhibition of internationally renowned Dutch-born Mark Manders. Debuting on March 6, Tilted Head is acclaimed Mark Manders' largest single cast bronze sculpture to date. Conceived specifically for Doris C. Freedman Plaza at the southeast entrance to Central Park, the silent and peaceful new commission is more than thirteen feet tall and consists of a monumental androgynous human head in classical repose.
---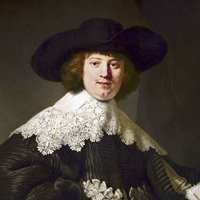 Article date: Monday, January 21, 2019
The Secret to Rembrandt's Impasto Unveiled
Rembrandt van Rijn revolutionized painting with a 3D effect using his impasto technique, where thick paint makes a masterpiece protrude from the surface. Thanks to the ESRF, three centuries later an international team of scientists led by the Materials Science and Engineering Department of TU Delft and the Rijksmuseum have found how he did it.