Articles
(18)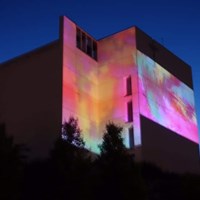 Article date: Thursday, January 16, 2020
The Aestheticized Interview with Jaime de los Rios (Spain)
"The drift of the life of an artist is very curious. It is common to think of his career as a series of evolutions that also affect his technical skill and conceptual realization. The reading of a life in creation is according to the classical linear vision. In these pre-quantum times, I have discovered that in a way people look for ourselves, we seek our fate within a complex universe where reality is not always an absolute truth".
---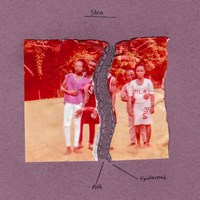 Article date: Monday, December 23, 2019
Diaspora at Home
Diaspora at Home is a group exhibition which provides an opportunity to engage in a variety of conversations on the issue of mobility within Africa. Featuring works by Nidhal Chamekh, Bady Dalloul, Em'kal Eyongakpa, Rahima Gambo, Laura Henno, Abraham Oghobase, Wura-Natasha Ogunji, Chloe Quenum. And screenings by Jumana Manna and Marie Voignier.
---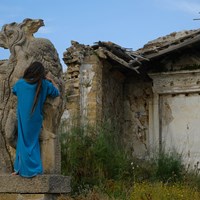 Article date: Monday, October 28, 2019
The Aestheticized Interview with Egle Oddo (Italy/Finland)
"I work with what I call operational realism meant as the interest for the functional sphere, its presentation in an aesthetic arrangement and its inter-relations. Since 2007, I have been researching plant seeds, vegetal consciousness and agency, plant analogies and plant imagery, patents applied to plants, natural and artificial reproduction of plants, regional biodiversity, economic and ecologic impact when there are restrictions with exchange of local seeds".
---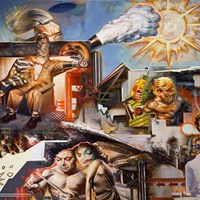 Article date: Wednesday, September 25, 2019
The Aestheticized Interview with Nikos Moschos (Greece)
"I think that when your work is directly connected to your life, eventually your views will reflect on your work. Even more when someone's work becomes the means to deepen and become better acquainted with yourself. My work functions as an allegorical calendar which records my relationship (and possibly the relationship of each one of us) with nature, technology, time and death".
---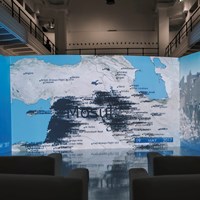 Article date: Tuesday, September 17, 2019
Three Projects at Kunsthall 3,14 – Bergen
Kunsthall 3,14 is proud to present three distinct artists and their projects, Unending Lightening by Cristina Lucas in the Exhibition hall, Target by Zartosht Rahimi in the Vault, and Shot Gun Architecture by Justin Bennett in the Parabol.
---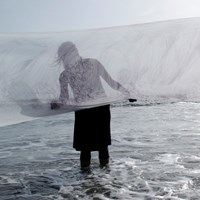 Article date: Wednesday, August 28, 2019
The Aestheticized Interview with Piyali Ghosh (India)
"Art is inseparable from life. We are reproducing our feelings, experience and knowledge through the language of art. I think, Art is political when it communicates with audience, regardless of an artist's intension each piece of art consciously or unconsciously records socio-political history of our time. It is a powerful tool to push the conventional boundaries of thought, it dares to deconstruct and reconstruct ideas asan independent political or social message".
---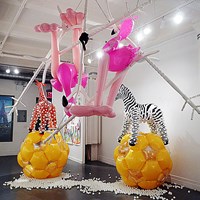 Article date: Monday, July 8, 2019
The Aestheticized Interview with Denis Brun (France)
"I think that art has not such a social role that contemporary society would like us to believe. Especially when it is used as a substitute to real politic or education to try to badly fix a certain lack of social cohesion, economical fragility or cultural poverty. At this level, society's expectations of the unifying and restorative potential of art (and artists) are totally disproportionate".
---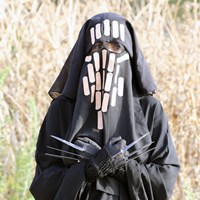 Article date: Tuesday, May 21, 2019
The Aestheticized Interview with Mohamed Thara (Morocco)
"The ability to create is first perceived as a rare skill reserved for a few exceptional individuals, and is now considered a widespread and easily accessible phenomenon. This new conception of creation, referred to as the new word "creativity", has taken on such importance that it has now invaded all sectors of human activity".
---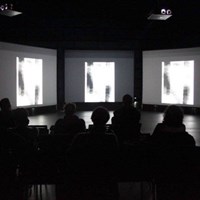 Article date: Thursday, April 18, 2019
The Aestheticized Interview with Laura Focarazzo (Argentina)
Laura Focarazzo is a video artist and independent curator, based in Buenos Aires, Argentina. Her works include experimental films and videos. She uses the sounds as a 'script' for the construction of non-narrative pieces. She collaborates with local and international sound artists. She works with her own field recordings and abstract images as raw materials in the construction of her videos.
---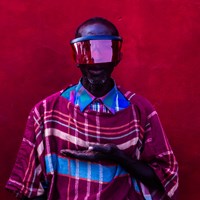 Article date: Monday, April 8, 2019
Reflecting Matter at Matter Studio Gallery, Los Angeles
"... I am realizing my longstanding vision for an exhibition space in the heart of LA. We welcome artists who are established, to those just starting their careers, whether transplants from afar, to those born and raised here. The artists we represent share their voices and commonality through their artwork". The photography exhibition includes works by contemporary artists Djibril Drame, Martin Cox, Fran Lamothe, and Daniel Wheeler whose cultures and perspectives embody universal themes.