Articles
(34)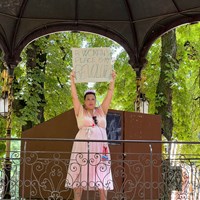 Article date: Wednesday, February 15, 2023
Dialogical Intimacy
Aïda Patricia Schweitzer develops a critique of the body as an artistic tool and site of representation, thought as a scenario resulting from precise human decisions, through a heterogeneous artistic practice that crosses performance, painting, drawing, embroidery, installation and video.
---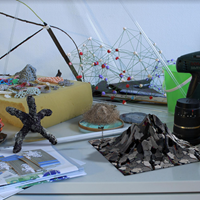 Article date: Saturday, December 3, 2022
DISENTANGLING ARCHIVES - How We Are Entering a New Era: The Case of Pixelache Helsinki
Disentangling archives give us the ability to enter a new era as we disposition between organic and artificial telepathic communication. In this article, the aim is to overcome digital colonization of the human brain by analyzing the 20 years of the Pixelache archive.
---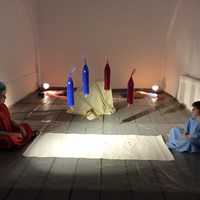 Article date: Tuesday, December 28, 2021
Another Way(s) of Communication at Ostavinska Gallery Belgrade and Apartment Project Berlin
Happiness is in a connection and compassion with others, as a source of hope, empathy, accountability, and authenticity. The real purpose of art is to communicate a feeling. The global experience of the covid 19 pandemic has caused changes in the way society function: working from home, online teaching, meetings on various internet platforms, so establishing interpersonal relationships as "another way(s) of communication" is a challenge.
---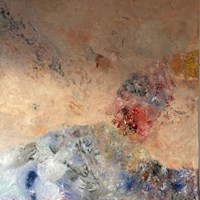 Article date: Thursday, November 18, 2021
Living Poetic Abstraction: In Conversation with Stephanie Cime
On the occasion of her solo exhibition REBIRTH at Balthasar Brussels, Kisito Assangni discussed with Stephanie Cime on the process behind what he describes as "stunning works" presented in the show.
---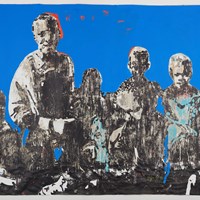 Article date: Thursday, November 4, 2021
Armand Boua at Jack Bell Gallery, London
The violence that followed the disputed Ivorian presidential election in late 2010 greatly influenced Boua's work. 'Les Petits Marrakas'.
---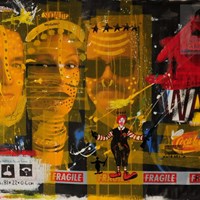 Article date: Monday, June 7, 2021
The Aestheticized Interview with Eugene Ankomah (Ghana/UK)
Eugene Ankomah is a visual artist, mentor and personality who is both known for his many innovative but unpredictable styles of art, as much as for his ever changing self created "Art Persona's", evolving fashion sense and for his ground breaking public art installations designed to create greater cohesion within the context of knife crime.
---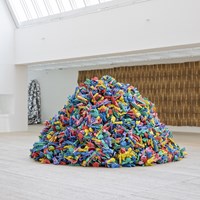 Article date: Friday, January 8, 2021
Hassan Sharif: I Am The Single Work Artist
The travelling exhibition Hassan Sharif: I Am The Single Work Artist is the largest and most comprehensive survey of Sharif's work to date and his first major retrospective show in Europe.
---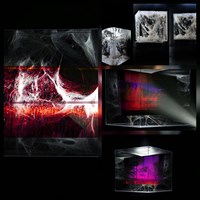 Article date: Monday, December 7, 2020
The Aestheticized Interview with Angelina Voskopoulou (Greece)
"In the few past months of isolation while all kind of performances and concerts were canceled, a public dialogue opened around the support of artists in Athens, Greece. Artists have found themselves again unprotected and full dependent on government decisions and lack of state care for the arts".
---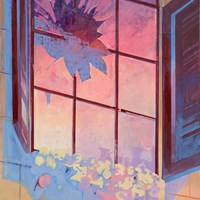 Article date: Thursday, November 5, 2020
The Picture Is Not at Ease
"The Picture Is Not at Ease" is an exhibition of three artists Chen Ying, Su Yu-Xin and Wang Ziquan, showcasing their creative exploration in the visual fields of painting, video and relief and latest works. The mechanism of drew picture produces new meaning and new space for reading with the profound changes in the world order and daily experience brought by the pandemic.
---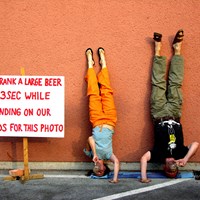 Article date: Monday, October 5, 2020
The Aestheticized Interview with Nika Oblak & Primoz Novak (Slovenia)
Nika Oblak & Primoz Novak have been working collectively since 2003. In their art practice they examine contemporary media and capital driven society as they dissect its visual and linguistic structure.