Articles
(30)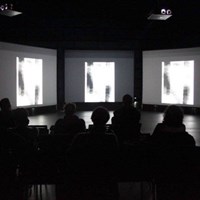 Article date: Thursday, April 18, 2019
The Aestheticized Interview with Laura Focarazzo (Argentina)
Laura Focarazzo is a video artist and independent curator, based in Buenos Aires, Argentina. Her works include experimental films and videos. She uses the sounds as a 'script' for the construction of non-narrative pieces. She collaborates with local and international sound artists. She works with her own field recordings and abstract images as raw materials in the construction of her videos.
---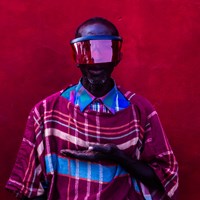 Article date: Monday, April 8, 2019
Reflecting Matter at Matter Studio Gallery, Los Angeles
"... I am realizing my longstanding vision for an exhibition space in the heart of LA. We welcome artists who are established, to those just starting their careers, whether transplants from afar, to those born and raised here. The artists we represent share their voices and commonality through their artwork". The photography exhibition includes works by contemporary artists Djibril Drame, Martin Cox, Fran Lamothe, and Daniel Wheeler whose cultures and perspectives embody universal themes.
---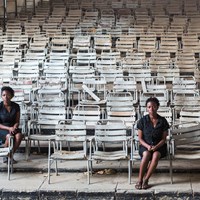 Article date: Friday, March 15, 2019
The Aestheticized Interview with Monica de Miranda (Portugal/Angola)
"I believe that the artist can create and talk about art only from his/her subjective position.To have a political responsibility that extends beyond the artistic territory is too much of a burden which could jeopardize the artist's creativity and freedom. In such a case, the art serves a function, becoming a manifesto. Art should not fulfill a function, it should be free. "
---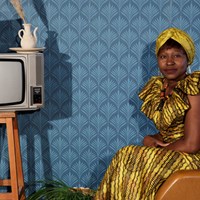 Article date: Friday, February 15, 2019

The Aestheticized Interview with Halida Boughriet (Algeria/France)
Halida Boughriet is a French-Algerian artist who explores a broad range of media making performance a central issue of her artistic expression. At the crossroads of aesthetic, political and social concerns, her productions strive to capture and translate tensions made obvious in human relationships and society at a given historical and social context, including the emotions conveyed in individual and collective memory.
---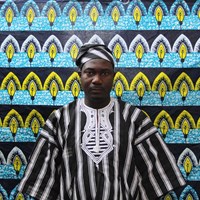 Article date: Thursday, January 10, 2019
The Aestheticized Interview with Abdoul-Ganiou Dermani (Togo)
"My main interest as an artist is working on various social issues. I work on African cultural identities, search for peace between humans, and also human physical communication in the era of new technologies. In short, I work for a better world".
---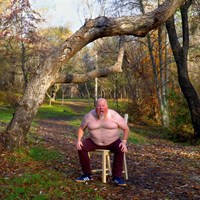 Article date: Thursday, December 6, 2018
The Aestheticized Interview with Kent Anderson Butler (USA)
Kent Anderson Butler is a Los Angeles based artist working in a variety of mediums including video installation, performance and photography. "Currently, I am engaged in the exploration of the "human condition," the "body" and the "spirit." I am exploring the integration of how one can weave aspects of the "sacred", the "environment" and the "body" within a contemporary cultural climate that increasingly ignores the invisible."
---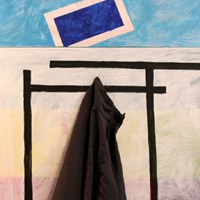 Article date: Monday, November 5, 2018
The Aestheticized Interview with Ezra Wube, Ethiopia
"I believe there is a natural educational aspect of art. Creativity provides plural ways to problem solve. It also establishes curiosity as a quintessential practice that makes us human, the urge to take risks or leap into the unknown and adapt".
---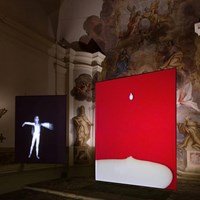 Article date: Monday, October 1, 2018
The Aestheticized Interview with Regina Hübner
"Art comes out from life and its social role is to be part of life. My genome will continue to exist in my two daughters and I believe, that life on earth will never be extinguished. In my heart I hope to be remembered by the emotions I and my artworks gave and hopefully will continue to give. This provokes a sense of immortality and, of course, I would like to be never forgotten. But only being part of universal life, which annihilates the single individual, guarantees a never ending existence. Not easy to accept".
---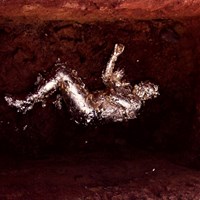 Article date: Wednesday, August 22, 2018
The Aestheticized Interview with Johan Thom (South Africa)
Johan Thom: "I am mainly interested in how the body, the world and the artwork are all brought together in a perfomative material relationship through which they all become singularly meaningful entities."
---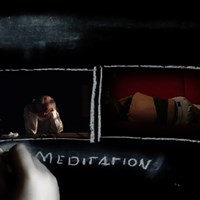 Article date: Monday, July 2, 2018
The Aestheticized Interview with Video Artist Tom Skipp
Tom Skipp is British video artist, translator and exhibition curator living in Madrid, Spain. He studied at the Arts Educational School in the Barbican, London and at Warwick University.