Articles
(24)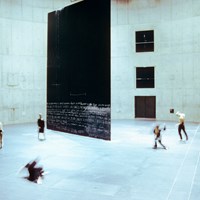 Article date: Monday, February 11, 2019
Körper
What comes to mind when we think about bodies? In Körper, German word for body created by Sasha Waltz in 2000 as first piece of a trilogy, many forms and connotations related to the main theme are explicated in extended and bizarre formats. In the Berliner Festspiele the dark and grotesque piece has left many interrogatives with its enigmatic aspects and a quite unclear structure.
---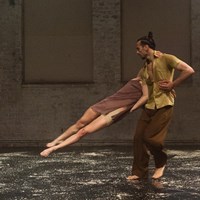 Article date: Wednesday, February 6, 2019
NoBody's Land
Blenard Azizaj and Maya Gomez present NoBody´s Land, a powerful piece choreographed and danced by the duo which with masterly interpretation, stage a complex scenario made out of human dynamics. Appropriation, possession, anger and revenge strongly symbolise the brutality of human behaviours and at the same time relate to sundered countries, borders, intolerances and the following deplorable cruelties.
---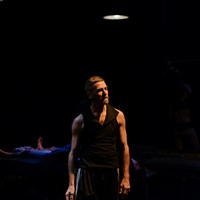 Article date: Tuesday, December 11, 2018
"F*** Me I love You" Dance Performance in the Contemporary Berlin
'This city is not place for love. The people are too fragile to be genuine, too shrewd to be open. One becomes accustomed to immerse oneself in so many vain interests and ultimately lose sight of what is real'. Heinrich von Kleist, 1800. The performance runs around interactions, connections, sexual appeal and approaches but most of all about commitment today in big, cosmopolitan, western cities where the possibility of having it all is so tangible and possible to displace focused intentions and driven desires.
---
Article date: Monday, November 12, 2018
War Tragedies in 'Grand Finale' by Hofesh Shechter
"The work is a narration of the war tragedies that the world is still experiencing, most specifically related to the open conflict between Israel and Palestine considering the roots of the choreographer. Visions of death, sorrow, mourning, grief switch to detachment as way to survive and keep living a normal life. "
---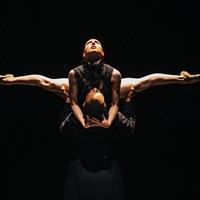 Article date: Monday, November 12, 2018
Nederlands Dans Theater 2 at Berliner Festspiele
The evening dedicated to Nederlands Dans Theater 2 at Berliner Festspiele included mutual comfort by Edward Clug, Sad Case and Subtle Dust by Sol León & Paul Lightfoot, and Wir sagen uns Dunkles by Marco Goecke. 2018 marks the 40th anniversary of the second company to NDT. Originally brought to life with the purpose of feeding the first company with young talent, NDT 2 was founded in 1978.
---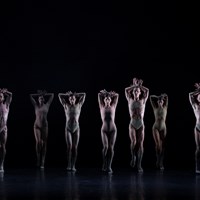 Article date: Monday, October 22, 2018
The Staatsballett Berlin Present 'Your Passion is Pure Joy to Me' by Stijn Celis and Half life by Sharon Eyal and Gai Behar
"Your passion is pure joy to me" by Stijn Celis, choreographed on four tracks by Nick Cave and his band, The Bad Seeds, is a research over an eternal question: what kind of consolation is possible after infinite and miscellaneous catastrophes?
---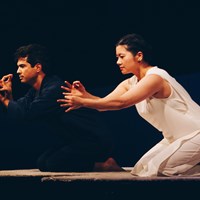 Article date: Tuesday, September 25, 2018
Inori Performed in Berliner Philarmonie
Inori, Japanese word meaning prayer, invocation, worship, was written in 1973-74 by Karlheinz Stockhausen and was performed many times in concert halls and theatres with orchestra (or tape) accompanied by one, two or three dancers since its premiere at the Donaueschinger Musiktage on the 18th October 1974. This time, shown at the Berliner Philarmonie, Inori was directed by Peter Eötvös.
---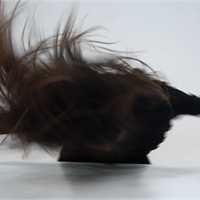 Article date: Thursday, September 20, 2018
Pool 18 Internationales TanzFilmFestival Berlin
Pool presents a selection of dance film productions from all over the world making the event for creative people involved in the fields of dance, film, fashion, advertisement and for those curious enough to venture an unknown territory.
---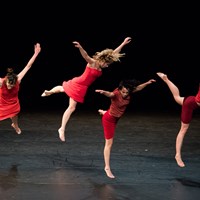 Article date: Friday, September 7, 2018
Tanz im August Festival Celebrated his 30th Year
Strongly participated with an eclectic and beautiful program, the festival just came to an end. Reviewing some of the shows, the idea is to present a compendium of the quality, diversity and research within the vibrant and exciting festival that has created a brilliant platform of stimulating and engaging performances.
---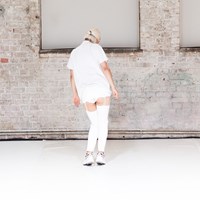 Article date: Wednesday, August 15, 2018
Plataforma - Ibero-American Festival. Dance/Performance/Installation/Screen-dance Amazon(a)s & Shaman(e)s
Plataforma is an Ibero-american festival addressed to present performers from Spain, Portugal and North, Central and South America.