Articles
(18)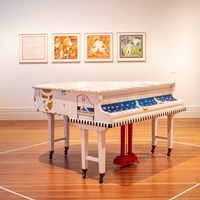 Article date: Wednesday, June 12, 2019
And Berlin Will Always Need You
And Berlin will always needs you is at the Gropius Bau in German capital until the 16th of June and it is a compendium of Berlin based international artists. The title is inspired by Dorothy Iannone's dedicated song to her friend Marz Harding in 1977 where she sang about her emotional attachment to Berlin.
---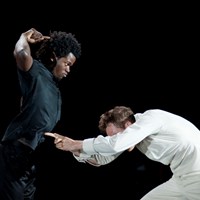 Article date: Thursday, April 25, 2019
Continu by Sasha Waltz
Continu is a piece that was developed in 2010 as a continuation of two site specific works created at the Neuen Museum in Berlin by David Chipperfield and at MAXXI in Rome by Zaha Hahid. From the dialogue between the two architectonically influenced works, was generated Continu, also strongly inspired by architectonic forms and lines.
---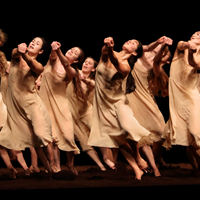 Article date: Monday, April 1, 2019
Café Müller+Rite of Spring
Café Müller is a piece originated by Pina Bausch in 1978. The performance took place for the first time on May 20th, 1978 at the Wuppertaler Opernhaus with music by Henry Purcell, set design and costumes by Rolf Borzig with collaboration by Marion Cito and Hans Pop. The same evening were shown four performances by the choreographers Pina Bausch, Gerhard Bohner, Gigi-Geokjrghe Caciuléanu and Hans Pop, all under the same title and with communal aspects on stage: Four people at a table.
---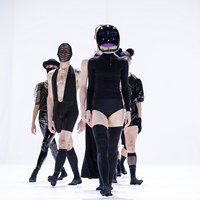 Article date: Friday, March 22, 2019
Distant Matter by Van Dijk &Half Life by Eyal
Distant Matter by Anouk van Dijk premiered at the Komische Oper Berlin is a piece that raises several interrogatives. It opens up with a catwalk resembling a fashion show. Seven performers with futuristic/queer features cross the stage front and back, one by one, showing attitude and self confidence. The outfits are all in black although very eclectic. The most peculiar one is the lady with a black body and stretched shirt, black socks arriving over the knees and a motorbike helmet that reflects what surrounds her.
---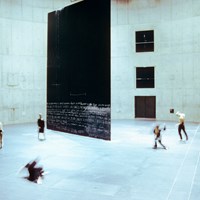 Article date: Monday, February 11, 2019
Körper
What comes to mind when we think about bodies? In Körper, German word for body created by Sasha Waltz in 2000 as first piece of a trilogy, many forms and connotations related to the main theme are explicated in extended and bizarre formats. In the Berliner Festspiele the dark and grotesque piece has left many interrogatives with its enigmatic aspects and a quite unclear structure.
---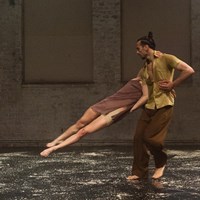 Article date: Wednesday, February 6, 2019
NoBody's Land
Blenard Azizaj and Maya Gomez present NoBody´s Land, a powerful piece choreographed and danced by the duo which with masterly interpretation, stage a complex scenario made out of human dynamics. Appropriation, possession, anger and revenge strongly symbolise the brutality of human behaviours and at the same time relate to sundered countries, borders, intolerances and the following deplorable cruelties.
---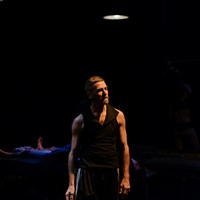 Article date: Tuesday, December 11, 2018
"F*** Me I love You" Dance Performance in the Contemporary Berlin
'This city is not place for love. The people are too fragile to be genuine, too shrewd to be open. One becomes accustomed to immerse oneself in so many vain interests and ultimately lose sight of what is real'. Heinrich von Kleist, 1800. The performance runs around interactions, connections, sexual appeal and approaches but most of all about commitment today in big, cosmopolitan, western cities where the possibility of having it all is so tangible and possible to displace focused intentions and driven desires.
---
Article date: Monday, November 12, 2018
War Tragedies in 'Grand Finale' by Hofesh Shechter
"The work is a narration of the war tragedies that the world is still experiencing, most specifically related to the open conflict between Israel and Palestine considering the roots of the choreographer. Visions of death, sorrow, mourning, grief switch to detachment as way to survive and keep living a normal life. "
---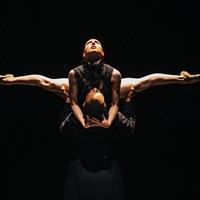 Article date: Monday, November 12, 2018
Nederlands Dans Theater 2 at Berliner Festspiele
The evening dedicated to Nederlands Dans Theater 2 at Berliner Festspiele included mutual comfort by Edward Clug, Sad Case and Subtle Dust by Sol León & Paul Lightfoot, and Wir sagen uns Dunkles by Marco Goecke. 2018 marks the 40th anniversary of the second company to NDT. Originally brought to life with the purpose of feeding the first company with young talent, NDT 2 was founded in 1978.
---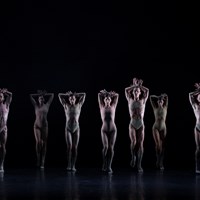 Article date: Monday, October 22, 2018
The Staatsballett Berlin Present 'Your Passion is Pure Joy to Me' by Stijn Celis and Half life by Sharon Eyal and Gai Behar
"Your passion is pure joy to me" by Stijn Celis, choreographed on four tracks by Nick Cave and his band, The Bad Seeds, is a research over an eternal question: what kind of consolation is possible after infinite and miscellaneous catastrophes?