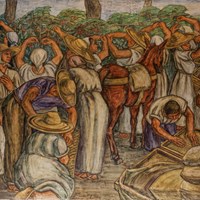 Article date: Tuesday, September 3, 2019
Portraying Humanity
Pedro Nel Gómez didn't idealize the human race. He admired it so much he painted it just as he saw it. Every six months, the Pedro Nel Gómez Museum in Medellín opens an exhibition highlighting an aspect of the famous Colombian artist's work. In 2018 they premiered Nude, Manifest and Free with a group of local nudists. Towards the end of June they took down Master Plan - dedicated to Gómez's urban designs-, and on August 27 the museum inaugurated Expeditions and Encounters to commemorate the painter's 120 anniversary.
---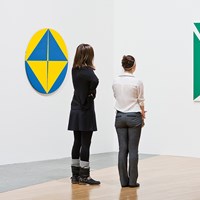 Article date: Tuesday, August 20, 2019
Simple Beauty
Carmen Herrera dedicated her life to perfecting the art of limiting herself to the essentials. To her the famous saying "less is more" is an absolute truth. For the Cuban artist, to limit herself to the simple is to choose those two colors that contrast best, and to enlarge and revitalize the canvas by painting the right combination of geometric forms.
---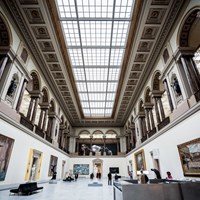 Article date: Wednesday, July 31, 2019
Enough is Enough: Concerns Raised for The Royal Museum of Fine Arts in Brussels
The Royal Museum of Fine Arts in Brussels is back in the news again, just weeks after it emerged that there were on-going problems caused by leaking roofs, the institution now faces issues with climate control that are putting priceless Dutch artworks in jeopardy.
---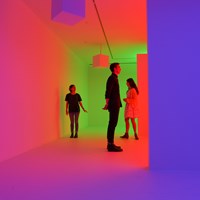 Article date: Wednesday, July 24, 2019
Freedom of Color
Carlos Cruz-Diez dedicated his life to solving a problem never before thought of in art history: how to free color from form. Simply coming up with this question meant understanding art and color in a different way.
---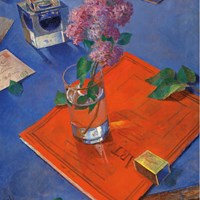 Article date: Monday, July 1, 2019
London's Turbulent Russian Market
The market for Russian art is one of the strangest in the auction world. It plays out in London – for the quasi-exclusive benefit of Russian dealers and collectors who jet in from Moscow. Its biggest sellers are artists beloved by Russians – who, to international collectors, appear little-known and over-priced. The market is not the preserve of Sotheby's and Christie's – but also involves their smaller cousins Bonhams and family firm MacDougall's, launched in 2004 exclusively to sell Russian art.
---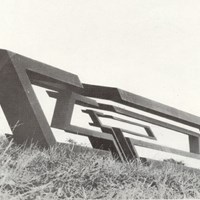 Article date: Friday, June 28, 2019
Back to Basics
Colombian artist Eduardo Ramírez Villamizar painted and sculpted what in his eyes are reality's essential forms. Ramírez Villamizar (1923) knew his creations depended on his ability to identify when to stop working and researching for the piece he was constructing had no excesses nor was there anything missing from it.
---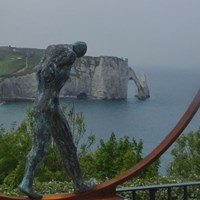 Article date: Wednesday, June 26, 2019
3-D Day in Normandy
"Outdoor sculpture is hardly an over-reported area of the Art Market so, when I heard that an international selling-show was taking place this Summer on top of a Normandy cliff, I set off to investigate. Not just any old cliff: the cliff in Etretat where Claude Monet painted his famous Impressionist seascapes in the 1880s.".
---
Article date: Wednesday, June 19, 2019
Would Crown Prince Mohammed Bin Salman take the Insurance Risk displaying Da Vinci's Salvator Mundi on his Superyacht?
In an article from Artnet, journalist Kenny Schachter claims to know the whereabouts of the legendary Da Vinci painting Salvator Mundi. ArtDependence asked Jan Van Hecke, Fine Art Manager at insurance broker Vanbreda Risk & Benefits in Antwerp, Belgium, what the potential premium might be for such a high risk position, whether the work would be insurable in these circumstances and what the conditions would be.
---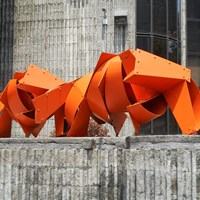 Article date: Monday, June 10, 2019
Sculpting Poetry
Colombia's renowned modern artist Edgar Negret did not imitate reality. He fed off it and created a language that invents new ways of presenting our surroundings. Edgar Negret (1920) lived in awe of the universe. "I lived on the verge of something - on the fringe of reality- happening," he told journalist José Hernández. "I believe in my work I have searched for God always and everywhere."
---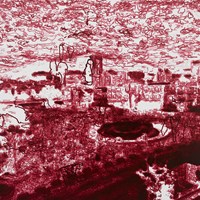 Article date: Monday, May 6, 2019
Is Digital Culture Developing as a Significant Game-Changer in the Arts Sector?
In the late twentieth and early twenty-first centuries, the world witnessed the rise of the Internet, dramatically changing our everyday lives. Digital culture has become an effective and vital affiliate in reaching wider audiences and achieving key objectives for arts and cultural organizations. In the last few years there has been exponential growth in technology - Elon Musk's SpaceX, the blockchain, cryptocurrencies, Sophia the humanoid robot, and more. But the question that arises is, to what extent has digital culture changed the art industry?