Articles
(43)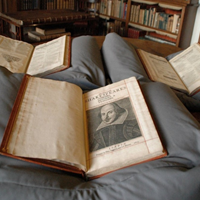 Article date: Monday, April 11, 2016
Re-discovery of Shakespeare First Folio
An original copy of William Shakespeare's First Folio has been discovered in a Scottish island. Published in 1623, seven years after the playwright's death, this was the first attempt to compile Shakespeare's works into one publication.
---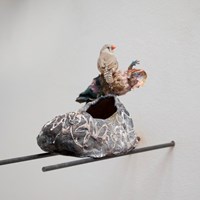 Article date: Monday, March 21, 2016
Changing the Anthropocentric Perception
We talk with artist Valerio Nicolai and curator Matteo Mottin for more insight into the difference between vision and perspective, and the role of the audience.
---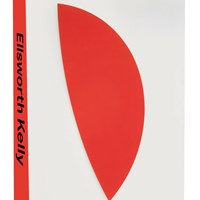 Article date: Wednesday, February 3, 2016
Ellsworth Kelly by Tricia Paik. Published by Phaidon
Phaidon's new publication, "Ellsworth Kelly", offers a long overdue overview of the artist, his life and his work. We say long overdue because, as author Tricia Paik argues, the work of Ellsworth Kelly has endured chronic miscategorization throughout the years, leading to a delayed public understanding of his contribution to and positioning within the arts. Paik's conversational tone and eye for intriguing detail takes us through a timeline of Kelly's life, in which certain key aspects stand out.
---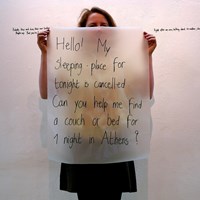 Article date: Saturday, January 9, 2016
Further into Banality - an interview with Elien Ronse
Belgian artist Elien Ronse sleeps in a different place every night. Since 2015 she abandoned her hometown of Ghent to undertake a project that delves into domesticity. Overwhelmed by the monotony of her own life, she chose to escape into the lives of others. Her project has taken her through hundreds of houses in Berlin, Vienna, Taiwan, and now Athens.
---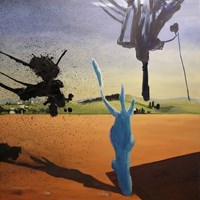 Article date: Monday, November 30, 2015
The Power of the Artist - an interview with Alun Williams and Anne Barrault
Upon investigation, the work of Alun Williams can be said to question the phrase: "a rose by any other name…" Rather, it comes closer to Gertrude Stein's famous sentence: "a rose is a rose is a rose", by which she meant that using the name of something is enough to call to mind everything that an object or character represents.
---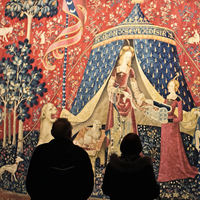 Article date: Friday, November 20, 2015
Exploring Paris with Paris Muse
Paris is known as the city of many things: love, art, fine cuisine, and most importantly these days - resilience. In the aftermath of last week's terrorist attacks, Culture Minister Fleur Pellerin spoke the following words: "In tragic moments that pass over France, culture is more than ever the symbolic place of discovery for oneself and others."
---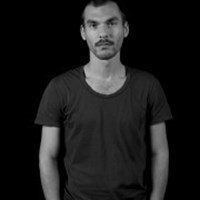 Article date: Thursday, November 12, 2015
Laying bare a visual logic is a crucial task of a curator - an interview with Samuel Saelemakers
Samuel Saelemakers, Curator for Witte de With, is well aware of the careful balance that is required of curatorship - a balance between charging creativity and its controlled manifestation.
---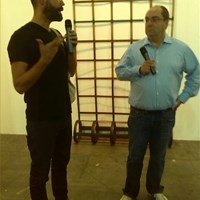 Article date: Saturday, November 7, 2015
Artissima Walkie Talkies - Chris Sharp meets Pedro Barbosa
Presented as a series of informal talks, Artissima's Walkie Talkies bring together one collector and one curator to guide a group, a conversation, through the fair grounds. The Walkie Talkies offer a bit of perspective within the often overwhelming selection of galleries and artworks. And if there's something that both collectors and curators are familiar with, it's the practice of selection.
---
Article date: Thursday, October 15, 2015
Announcing: Artdependence in Artissima, 2015
Artdependence Magazine is pleased to announce its participation in this year's Artissima, the International Fair of Contemporary Art in Turin.
---
Article date: Saturday, September 19, 2015
art berlin contemporary 2015 - highlights
The title of this year's art berlin contemporary, "Proximities and Desires', speaks of impulse and compulsion. On the whole, the exhibition involves making sense of intuitive attractions.