Articles
(42)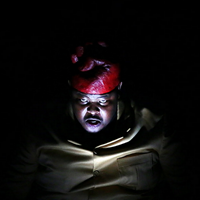 Article date: Wednesday, July 8, 2015
"Something between performance and exhibition" - an interview with Brett Bailey
Bailey is often labelled as fearless in his approach towards polemic issues: he brings racism, colonial history and neo-colonialism onto the center stage, exploring the loaded subjects of abuse, power and control, often facing criticism for his audacity, as a white South African, to delve into experiences that are not considered to be his own. As an example, one only has to look at the heated response ignited by Exhibit B, a touring performance labelled as an exhibition. Artdependence Magazine catches up with Brett Bailey to reassess, a year later, the causes and consequences of Exhibit B, and to find out more about his technique and future plans.
---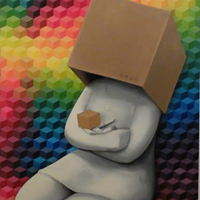 Article date: Friday, May 8, 2015
A Look Inside the Box
On the walls of Amsterdam, London, and other cities in Europe you may come across a girl with a box on her head. Artdependence Magazine interviews Begoña Toledo to find out more about the artist, the girl inside the box, and the fluidity of street art.
---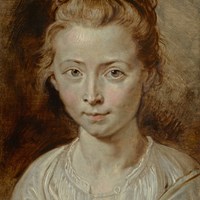 Article date: Wednesday, April 22, 2015
Rubens in Private – an interview with Ben van Beneden, director of Rubenshuis Antwerp
A most intimate look into the life of Peter Paul Rubens (1577-1640) is currently taking place in Antwerp's Rubenshuis. The artist's historic residence, located in the heart of Antwerp, has been open to the public as a museum since 1946. At Rubenshuis, guests are welcome to learn more about the artist and all facets of his life – not only as a painter, but also as a collector, architect, a most prominent member of society, and above all, a family man and friend. His position as a family man is precisely the subject of the exhibition Rubens Privé – the master portrays his family, running on until June 28.
---
Article date: Friday, April 10, 2015
Des-Cubrir: uncovering and discovering the work of Ricardo Brey
A look at the work of Ricardo Brey, currently on show at the Museum van Hedendaagse Kunst Antwerpen. The exhibition "Fuel to the Fire" spans the artist's career, presenting work that has been out of sight for three decades, and his most recent projects, which are due to be exhibited in the upcoming Venice Biennial.
---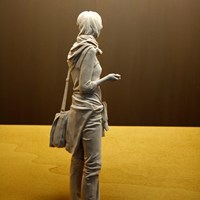 Article date: Sunday, March 29, 2015
Body language is perhaps the most honest kind of communication - an interview with Peter Demetz
Peter Demetz, who lives and works in Italy, uses lime wood to create incredibly life-like figures set against neutral, minimal backgrounds. The detailing of his works push his chosen material, wood, to its maximum potential, achieving the illusions of movement and warmth.
---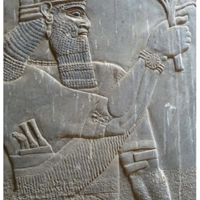 Article date: Friday, March 20, 2015
IS beheads beacons of civilization
As the wave of destruction and violence continues to run rampant through Iraq and Syria, Artdependence Magazine will talk to as many actors as possible, individuals who have some involvement or knowledge on these issues.
---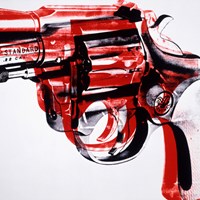 Article date: Saturday, March 14, 2015
"Warhol was an innovator, first and foremost" - an interview with Eric Shiner, Director of the Andy Warhol Museum
The Andy Warhol Museum is the largest museum in the United States dedicated to a single artist. Its collection consists of the artist's entire estate – hundreds upon hundreds of prints, tapes, sculptures, photographs, and every other work in any other medium that Warhol incorporated in his artistic practices.
---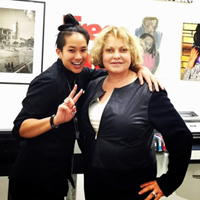 Article date: Monday, March 9, 2015
Eileen Kaminsky, a story of 25 years collecting
In 1990 Eileen Kaminsky began her journey into art collecting. Her passion for art turned into a passion for artists, and collecting became less an assemblage of works and more an interaction, a relationship, with artists. This inspired her to establish the Eileen S. Kaminsky Family Foundation.
---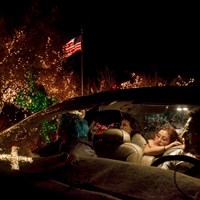 Article date: Monday, March 2, 2015
I am about to call it a day
"I am about to call it a day" presents images from Bieke Depoorter's lengthy travels through the United States, which she started in 2010. In much the same vein as her previous project in Russia (Ou Menya), Depoorter travels with no destination in mind, meeting strangers and securing an invitation into their homes. This invitation into the private realm of people's lives is a feat in itself, which Depoorter takes full advantage of. She gets to the heart of the matter, which is to say, there is a lot of heart in her work – no one could accuse her of being impersonal.
---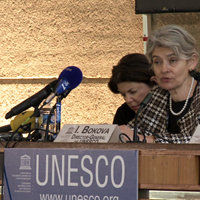 Article date: Friday, February 27, 2015
UNESCO mobilizes to prevent the further destruction of heritage at the hands of ISIS
Artdependence reports: UNESCO mobilizes to prevent the further destruction of heritage at the hands of ISIS.