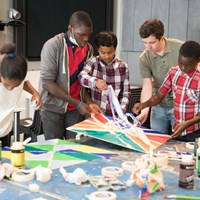 Article date: Monday, July 27, 2020
Shortlist Announced for the Family Friendly Museum Award From Home
The annual Family Friendly Museum Award for the past 15 years has been run, recognising the most family friendly heritage sites in the UK. This year, they asked families and museums to share what they thought was the best online activity for families during lockdown.
---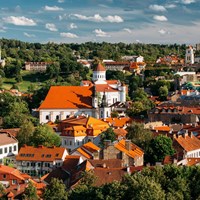 Article date: Friday, July 24, 2020
'Art Needs No Roof' in Vilnius: 100 Billboards With Contemporary AR
Lithuanian capital Vilnius has turned its centre into an open-air art gallery. The outdoor advertising exhibition contains 100 works of local art. Art lovers may contact the artists through the special website. The website contains images and descriptions of art objects, their prices and contacts of authors.
---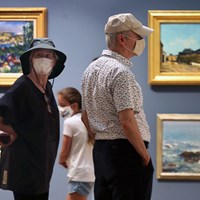 Article date: Thursday, July 23, 2020
United States May Lose One-third of All Museums, New Survey Shows
The American Alliance of Museums (AAM), the only organization representing the entire scope of the museum community, today warned that one out of every three museums may shutter forever as funding sources and financial reserves run dry. Without near-term assistance from governments and private donors, hundreds of directors reported their museums may not survive the financial crisis brought on by the pandemic.
---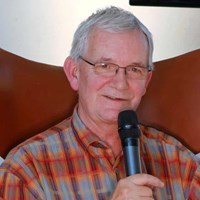 Article date: Wednesday, July 22, 2020
Martin Parr Quits as Director of Bristol Photo Festival over Racism Row
The photographer Martin Parr has stepped down from his position as artistic director of a new high-profile arts festival in Bristol amid a racism row. Parr left his role at the Bristol photo festival after being criticised for his association with a book titled London, by the Italian photographer Gian Butturini.
---
Article date: Tuesday, July 21, 2020
Christoph Wiesner Appointed as New Rencontres D'Arles Director
After consulting with the Board of Directors, Rencontres de la photographie president Hubert Védrine appointed Christoph Wiesner as the festival's director. He succeeds Sam Stourdzé, who has been appointed director of the Académie de France in Rome-Villa Médicis. Mr. Wiesner will take up his position in September 2020.
---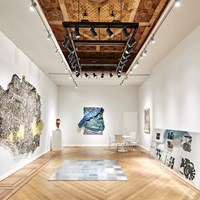 Article date: Monday, July 20, 2020
TEFAF New York 2020 Canceled - Digital Initiative Underway
TEFAF New York 2020, postponed from spring to fall, is now officially canceled. These past few months TEFAF has been working hard to plan a socially distanced fair for the fall, taking into account the many protocols that would allow the fair to open a safe and successful event. We have concluded that, despite our efforts, it will not be possible to host TEFAF New York 2020.
---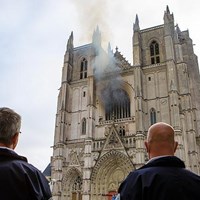 Article date: Saturday, July 18, 2020
Arson Suspected as 400-year-old Organ Destroyed in Nantes Cathedral's Fire
Contrary to the 850-year-old monument in the capital, which still had timber roof beams, the Cathedral of St. Peter and St Paul of Nantes had been renovated with concrete roof beams following a large fire in 1972 which had reduced the roof to ashes. The renovation was only completed in 2013.
---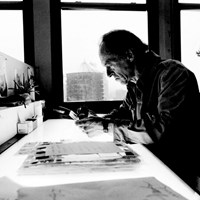 Article date: Friday, July 17, 2020
Magnum Member Paul Fusco Died
Paul Fusco worked as a photographer with the United States Army Signal Corps in Korea from 1951 to 1953, before studying photojournalism at Ohio University, where he received his Bachelor of Fine Arts degree in 1957. He moved to New York City and started his career as a staff photographer with Look, where he remained until 1971.
---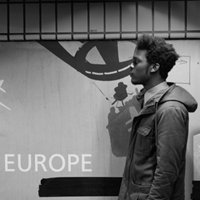 Article date: Friday, July 17, 2020
Johny Pitts – Afropean: Travels in Black Europe Expected at Foam this Autumn
In Afropean writer and photographer journalist Johny Pitts (Sheffield, UK) examines the life of black communities, traveling across Europe. In search of the "Afropean" identity he went across the continent traveling from London to Paris, via Brussels, Amsterdam, Berlin, Stockholm, Moscow, Rome, Marseille, Madrid and Lisbon sketching an underexposed story about the continent in words and images.
---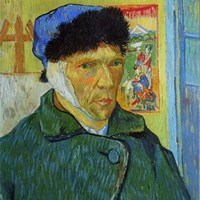 Article date: Thursday, July 16, 2020
The Van Gogh Museum has Dramatically Redesigned its Website
The Van Gogh Museum website, which is visited more than 8.5 million times every year, now features even more ways of inspiring visitors with Van Gogh's life and work. The updated design is inspired by Van Gogh's favourite colour palette.