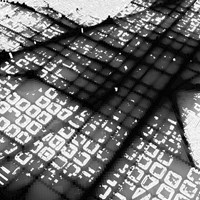 Article date: Thursday, July 16, 2020
Catalonia in Venice - air/aria/aire, Collateral Event of the 17th International Architecture Exhibition La Biennale di Venezia
The Institut Ramon Llull presents Catalonia in Venice - air/aria/aire, a Collateral Event of the Biennale Architettura 2021 and an exhibition curated by architect Olga Subirós. The project reflects upon the central theme of the Biennale, 'How will we live together?', with an investigation into air as a common asset upon which our survival depends.
---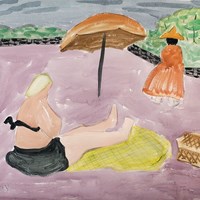 Article date: Thursday, July 16, 2020
Lavender Beach by Milton Avery at Christie's American Sale
Milton Avery (1885–1965) Lavender Beach signed and dated 'Milton Avery/1945' (lower left) watercolor and charcoal on paper 22 ½ x 31 in. (57.2 x 78.7 cm.) Executed in 1945. $100,000-150,000
---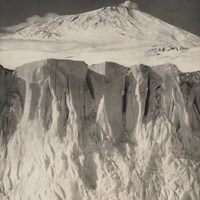 Article date: Wednesday, July 15, 2020
Donation of More Than 300 Works by 103 Photographers Will Establish MoMA's Gayle Greenhill Collection and Create the Gayle Greenhill Endowment Fund
The Museum of Modern Art has received a monumental gift of photographs from the Gayle Greenhill Collection, made in her memory by her husband Robert F. Greenhill. Gayle Greenhill (1936–2017) was deeply involved with the Department of Photography at MoMA from 1989 to 2013, serving as a member of the Committee on Photography for more than two decades.
---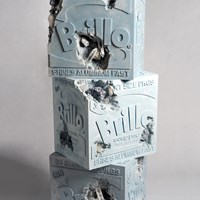 Article date: Wednesday, July 15, 2020
Daniel Arsham to Release Brillo Box Edition in Collaboration with the Andy Warhol Museum
Daniel Arsham and The Andy Warhol Museum are pleased to partner on the release of Arsham's interpretation of Andy Warhol's famous 1964 work, Brillo Box, which will be released for sale on the artist's Instagram the week of July 13, 2020.
---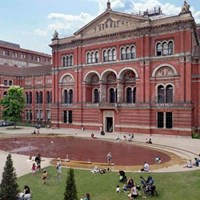 Article date: Tuesday, July 14, 2020
Victoria and Albert Museum will Reopen its Doors to Visitors in August 2020
Victoria and Albert Museum will reopen its doors to visitors on 6 August 2020. As part of museum's phased reopening, visitors will initially be able to enjoy all of the ground floor collections, including our Cast Courts, Medieval & Renaissance and Fashion galleries, as well as Europe 1600-1815 on the lower ground floor.
---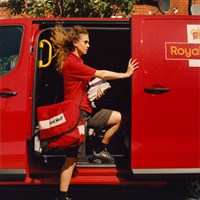 Article date: Tuesday, July 14, 2020
Phillips Partners with British Vogue to Present 'The New Front Line'
This July, in collaboration with British Vogue, Phillips will premiere the work of celebrated photographer Jamie Hawkesworth in a virtual selling exhibition The New Front Line. Hawkesworth has selected 27 unique works to be made available for sale for the first time, with all proceeds going to the National Emergencies Trust. The portraits hail from his recent portfolio of front-line workers in the Covid-19 effort, which includes the iconic cover story for British Vogue's July 2020 issue.
---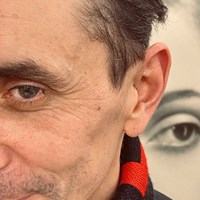 Article date: Monday, July 13, 2020
Bergen Assembly Announces Sandane Afif as Convener
For its fourth edition taking place in 2022, Bergen Assembly has appointed the artist Saâdane Afif as convener. Bergen Assembly is a perennial model for art production structured around public events that take place in the city of Bergen every three years.
---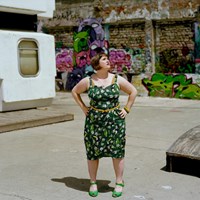 Article date: Monday, July 13, 2020
Six Rencontres d'Arles Projects will be Presented at the Sixth Jimei x Arles International Photo Festival
Find the Truth by Elsa and Johanna, Earth Not a Globe by Philippe Braquenier, Ton Pied, Mon Pied by Francois-Xavier Gbre, Nouvelle Vague by Raymond Cauchetier, The Book Awards, and a selection from the last Night of the Year.
---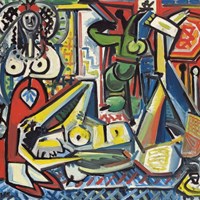 Article date: Sunday, July 12, 2020
Lichtenstein Fetches $46,242,500 as Historic One Sale Tops $420m — Setting Seven Artist Records
The first auction of its kind — relayed in sequence from Hong Kong, Paris, London and New York — totals $420,941,042 / £334,877,520 / €373,053,557 / HK$3,246,637,554 and sets auction records for Marden, Thiebaud, Condo and more.
---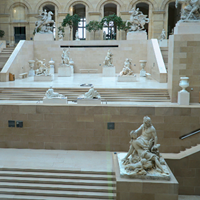 Article date: Friday, July 10, 2020
UNESCO Launched a New Report on Museums Around the World in the Face of COVID-19
This Report, presenting a first evaluation of the impact of COVID-19 across the museum sector, sheds new light on the key trends of the world's museums, their reaction in the face of the crisis, their capacity for resilience, and the challenges of accessing culture.