Article date: Tuesday, August 4, 2020
Wide Open: Soul Pictures – Soul Spaces at the Berlinische Galerie
Art and spirituality have much in common. Traditionally, artists are thought to have an exceptionally sensitive gift of perception. Even today, they address major philosophical, psychological or spiritual issues in their work. These works are all in the Berlinische Galerie's collection and most of them are being displayed in the museum for the first time.
---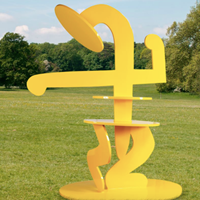 Article date: Monday, August 3, 2020
Keith Haring's Julia Leads 'Dream Big' Sculpture Sale at Christie's
Keith Haring (1958-1990) Julia incised with the artist's signature and stamped (on the base) painted aluminum 96 x 78 ½ x 58 ½ in. (243.8 by 199.4 by 148.6 cm.) Executed in 1987. This work is from an edition of 5, plus 1 artist's proof.
---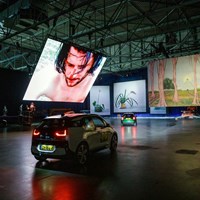 Article date: Sunday, August 2, 2020
Boijmans Ahoy Drive-Thru Museum
Museum Boijmans Van Beuningen and Rotterdam Ahoy have entered into a unique partnership: a drive-thru exhibition. From 1 to 23 August, you can drive your own or a borrowed electric car through Rotterdam Ahoy's 10,000 m2 Hall 1 and see more than fifty high-profile artworks from the collection of Museum Boijmans Van Beuningen.
---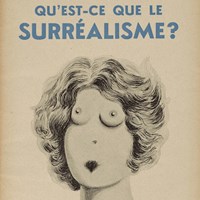 Article date: Friday, July 31, 2020
This is Surrealism! The Boijmans Masterpieces at Cobra Museum of Modern Art
Without people watching over your shoulder, you can come and see forty masterpieces from Boijmans' surrealist art collection in the Cobra Museum in Amstelveen before they will go on a world tour. An exceptional collaboration that, in this strange reality, results in a memorable encounter with Dalí, Magritte, Man Ray and Agar.
---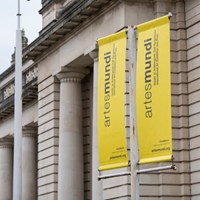 Article date: Thursday, July 30, 2020
Artes Mundi Announces Exhibition and Prize Dates for 2021
Artes Mundi 9 will take place from 13th February 2021 to 6th June 2021 in Cardiff, across three venues, National Museum Cardiff, Chapter and g39. For this edition the winner of the Artes Mundi 9 Prize will be announced ahead of the exhibition opening on 11th February, instead of toward the end of the exhibition as in previous years.
---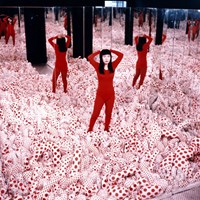 Article date: Thursday, July 30, 2020
Gropius Bau's Yayoi Kusama Exhibition Postponed to March 2021
Yayoi Kusama is one of Japan's most important contemporary artists. In March 2021, the Gropius Bau will devote the first comprehensive retrospective in Germany to Kusama's work. Spanning almost 3000 m², the exhibition will offer an overview of her central creative periods across the past 80 years, including a number of new works as well as a newly realised Infinity Mirror Room.
---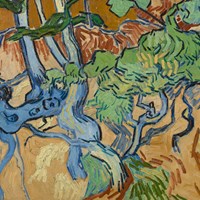 Article date: Wednesday, July 29, 2020
Discovery of the Place Where Van Gogh Painted his Last Masterpiece
Yesterday in Auvers-sur-Oise a ceremony took place to reveal the place where 130 years ago, shortly before his suicide, Vincent van Gogh painted his final masterpiece, 'Tree Roots'. In attendance were Emilie Gordenker, the general director of the Van Gogh Museum in Amsterdam, and Willem van Gogh, the great-grandson of Vincent's brother Theo.
---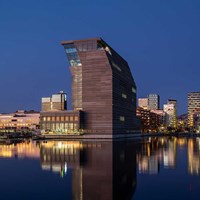 Article date: Tuesday, July 28, 2020
New Munch Museum by Estudio Herreros is Set to Open in Autumn 2020
The Munch Museum has announced that the new building, designed by estudio Herreros, is set to open in this autumn, and the Munch Museum has revealed the first detailed photographs of the building in Oslo, Norway.
---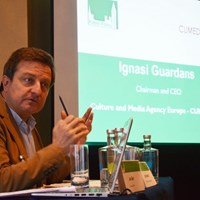 Article date: Tuesday, July 28, 2020
CUMEDIAE - Supporting Creativity In the Wake of the Global Pandemic
"The creative industries are special industries in that they exist between different worlds. Two worlds that need to communicate one with each other for any creative idea to be turned into a sustainable project: on the one side, the world of those with the passion of creativity; and on the other, the world of those with some knowledge about funding, management and the legal framework".
---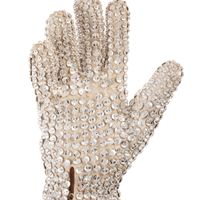 Article date: Monday, July 27, 2020
Michael Jackson's Glove on Sale at Heritage Auctions