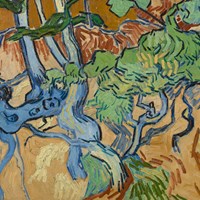 Article date: Wednesday, July 29, 2020
Discovery of the Place Where Van Gogh Painted his Last Masterpiece
Yesterday in Auvers-sur-Oise a ceremony took place to reveal the place where 130 years ago, shortly before his suicide, Vincent van Gogh painted his final masterpiece, 'Tree Roots'. In attendance were Emilie Gordenker, the general director of the Van Gogh Museum in Amsterdam, and Willem van Gogh, the great-grandson of Vincent's brother Theo.
---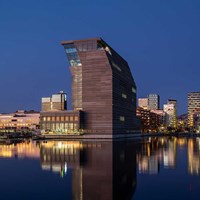 Article date: Tuesday, July 28, 2020
New Munch Museum by Estudio Herreros is Set to Open in Autumn 2020
The Munch Museum has announced that the new building, designed by estudio Herreros, is set to open in this autumn, and the Munch Museum has revealed the first detailed photographs of the building in Oslo, Norway.
---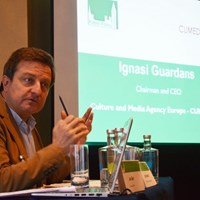 Article date: Tuesday, July 28, 2020
CUMEDIAE - Supporting Creativity In the Wake of the Global Pandemic
"The creative industries are special industries in that they exist between different worlds. Two worlds that need to communicate one with each other for any creative idea to be turned into a sustainable project: on the one side, the world of those with the passion of creativity; and on the other, the world of those with some knowledge about funding, management and the legal framework".
---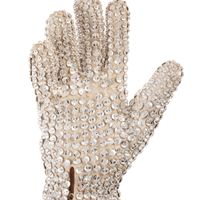 Article date: Monday, July 27, 2020
Michael Jackson's Glove on Sale at Heritage Auctions
---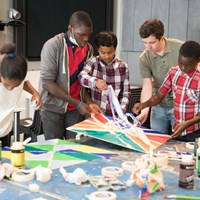 Article date: Monday, July 27, 2020
Shortlist Announced for the Family Friendly Museum Award From Home
The annual Family Friendly Museum Award for the past 15 years has been run, recognising the most family friendly heritage sites in the UK. This year, they asked families and museums to share what they thought was the best online activity for families during lockdown.
---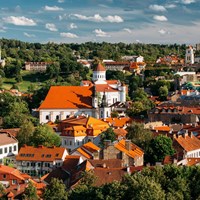 Article date: Friday, July 24, 2020
'Art Needs No Roof' in Vilnius: 100 Billboards With Contemporary AR
Lithuanian capital Vilnius has turned its centre into an open-air art gallery. The outdoor advertising exhibition contains 100 works of local art. Art lovers may contact the artists through the special website. The website contains images and descriptions of art objects, their prices and contacts of authors.
---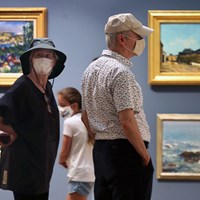 Article date: Thursday, July 23, 2020
United States May Lose One-third of All Museums, New Survey Shows
The American Alliance of Museums (AAM), the only organization representing the entire scope of the museum community, today warned that one out of every three museums may shutter forever as funding sources and financial reserves run dry. Without near-term assistance from governments and private donors, hundreds of directors reported their museums may not survive the financial crisis brought on by the pandemic.
---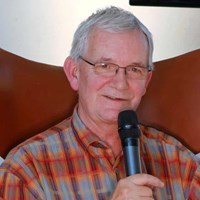 Article date: Wednesday, July 22, 2020
Martin Parr Quits as Director of Bristol Photo Festival over Racism Row
The photographer Martin Parr has stepped down from his position as artistic director of a new high-profile arts festival in Bristol amid a racism row. Parr left his role at the Bristol photo festival after being criticised for his association with a book titled London, by the Italian photographer Gian Butturini.
---
Article date: Tuesday, July 21, 2020
Christoph Wiesner Appointed as New Rencontres D'Arles Director
After consulting with the Board of Directors, Rencontres de la photographie president Hubert Védrine appointed Christoph Wiesner as the festival's director. He succeeds Sam Stourdzé, who has been appointed director of the Académie de France in Rome-Villa Médicis. Mr. Wiesner will take up his position in September 2020.
---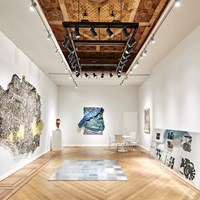 Article date: Monday, July 20, 2020
TEFAF New York 2020 Canceled - Digital Initiative Underway
TEFAF New York 2020, postponed from spring to fall, is now officially canceled. These past few months TEFAF has been working hard to plan a socially distanced fair for the fall, taking into account the many protocols that would allow the fair to open a safe and successful event. We have concluded that, despite our efforts, it will not be possible to host TEFAF New York 2020.