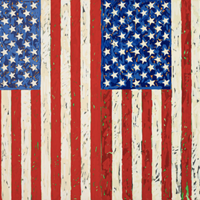 Article date: Tuesday, September 29, 2020
Jasper Johnson's Flags 1 Leads 20th Century Sale at Christie's
Jasper Johns (b. 1930) Flags 1 signed and dated 'J. Johns '73' (lower right); inscribed and numbered 'I 36/65' (lower left) silkscreen ink on J.B. Green paper 27 ½ x 35 in. (69.9 x 88.9 cm.) Executed in 1973. This work is number 36 from an edition of 65 plus seven artist's proofs.
---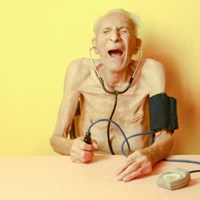 Article date: Tuesday, September 29, 2020
Armenia's Yerevan Biennial Statement on Crisis in Nagorno-Karabakh
Following the embargoed press announcement of Yerevan Biennial's digital launch, The Time Complex, here you can find a statement from Artistic Director and Curator of Yerevan Biennial Art Foundation, Lorenzo Fusi, addressing on behalf of the entire team the current crisis in the Nagorno-Karabakh
---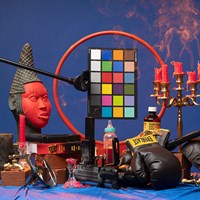 Article date: Tuesday, September 29, 2020
Photo London Digital will Show up in October
Photo London presents the first international photography fair online, Photo London Digital. The Fair which will run from 7–18 October 2020, with two preview days on 5 and 6 October.
---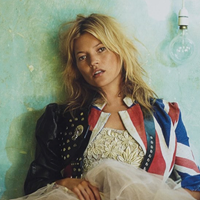 Article date: Monday, September 28, 2020
Phillips' September Photographs Sale Achieves £2.7 Million Setting Nine New Auction Records
'Active bidding online and by telephone from a global audience across 28 countries led to strong results overall. The 12th edition of ULTIMATE, which was 92% sold, set four world auction records, including cover lot by Zanele Muholi whose first major UK survey is opening at Tate in November. The Marie & David Cooper Collection was 98% sold and saw world auction records for Mario Testino and Richard Avedon's iconic 1959 portrait of Brigitte Bardot'.
---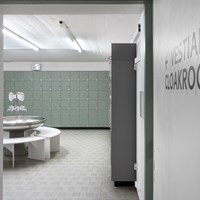 Article date: Monday, September 28, 2020
MAMCO Geneva Presents Kristin Oppenheim's Exhibition
Visitors entering the sound installation of seven musical sequences by Kristin Oppenheim (*1959) find themselves at the heart of the medium of song. The a cappella voice retains the essence of the original song: a short melody and one or two phrases. The artist appeals to the individual and collective memory by featuring a familiar tune, played on a loop.
---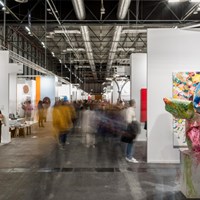 Article date: Friday, September 25, 2020
ARCOmadrid has been Rescheduled for Next July
ARCOmadrid has been rescheduled for next July to ensure the strongest international presence possible. Ensuring safety and international mobility will be the priorities of a special edition timed to coincide with the 40th anniversary.
---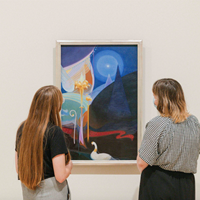 Article date: Friday, September 25, 2020
Whitney Extends 'Agnes Pelton: Desert Transcendentalist' Exhibition through November
Discover visionary symbolism in the American Southwest in Whitney's 'Agnes Pelton: Desert Transcendentalist', extended through November, 1.
---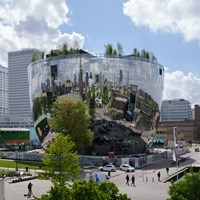 Article date: Thursday, September 24, 2020
Depot Boijmans Van Beuningen Finishes Construction in Preparation for Museum's Big Move
Depot Boijmans Van Beuningen, the first publicly accessible art depot in the world designed by MVRDV, has finished construction. Located in Rotterdam's Museumpark, the depot features a new type of experience for museum visitors: a sturdy engine room where the complete collection of 151,000 objects is made accessible to the public.
---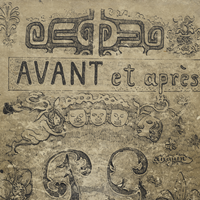 Article date: Wednesday, September 23, 2020
The Courtauld Announces Acquisition of a Rare Manuscript by Paul Gauguin
The Courtauld has acquired one of the most significant artists manuscripts ever to enter a UK public collection – a unique and richly illustrated text by the highly influential French Post-Impressionist artist Paul Gauguin.
---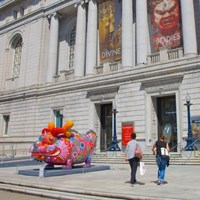 Article date: Tuesday, September 22, 2020
Mellon Foundation Launches New Art Museum Futures Fund to Distribute Tens of Millions to Art Museums Nationwide
As Cultural Institutions Face Financial Challenges and Potentially Permanent Closures, Mellon's Art Museum Futures Fund Will Support Midsized Art Museums with $24 Million in Emergency Grants to Help Them Navigate the Challenges Posed by the Pandemic