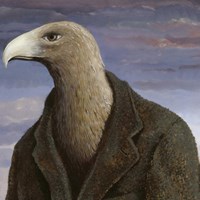 Article date: Wednesday, August 5, 2020
Magritte in Full Sunlight at the Musee de l'Orangerie - the "Renoir" Period 1940-1947
The Musée d'Orsay and Musée de l'Orangerie have organised an exhibition of René Magritte's "Renoir Period", which extended from 1943 until 1947. The first exhibition to show a still largely unknown chapter of Magritte's work in its entirety, it compares Magritte's works with those of Auguste Renoir, who inspired him.
---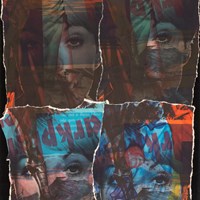 Article date: Wednesday, August 5, 2020
Mamco Geneve Exhibits Traces of Articulations by Franz Mon
Franz Mon (born in 1926 in Frankfurt am Main) is one of the pioneers of experimental literature and art breaking new ground in the mid-twentieth century. His poetic work started in the wake of the spirit that pervaded all the arts in the 1950s and shattered the boundaries of genres.
---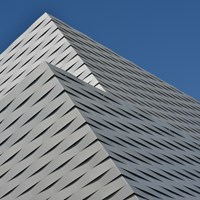 Article date: Tuesday, August 4, 2020
Shareholders Agree to the Board of Directors' Package of Measures
The Extraordinary General Meeting of MCH Group Ltd. on 3 August 2020 approved all the proposals of the Board of Directors. The Board of Directors can thus proceed with the implementation of the package of measures submitted for the financial recovery and further strategic realignment of the company.
---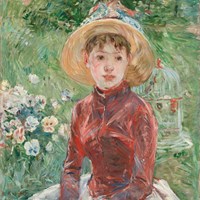 Article date: Tuesday, August 4, 2020
The Royal Academy of Arts Presents Gauguin and the Impressionists Masterpieces from the Ordrupgaard Collection
Denmark's Ordrupgaard Collection is a treasure trove of important Impressionist works. This year, The Royal Academy of Arts showcases 60 of its works by painters such as Manet, Monet, Renoir, Pissarro, Morisot, Degas and Gauguin – many of which have never been seen in the UK.
---
Article date: Tuesday, August 4, 2020
Wide Open: Soul Pictures – Soul Spaces at the Berlinische Galerie
Art and spirituality have much in common. Traditionally, artists are thought to have an exceptionally sensitive gift of perception. Even today, they address major philosophical, psychological or spiritual issues in their work. These works are all in the Berlinische Galerie's collection and most of them are being displayed in the museum for the first time.
---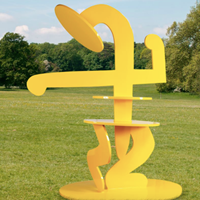 Article date: Monday, August 3, 2020
Keith Haring's Julia Leads 'Dream Big' Sculpture Sale at Christie's
Keith Haring (1958-1990) Julia incised with the artist's signature and stamped (on the base) painted aluminum 96 x 78 ½ x 58 ½ in. (243.8 by 199.4 by 148.6 cm.) Executed in 1987. This work is from an edition of 5, plus 1 artist's proof.
---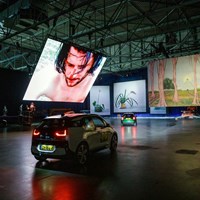 Article date: Sunday, August 2, 2020
Boijmans Ahoy Drive-Thru Museum
Museum Boijmans Van Beuningen and Rotterdam Ahoy have entered into a unique partnership: a drive-thru exhibition. From 1 to 23 August, you can drive your own or a borrowed electric car through Rotterdam Ahoy's 10,000 m2 Hall 1 and see more than fifty high-profile artworks from the collection of Museum Boijmans Van Beuningen.
---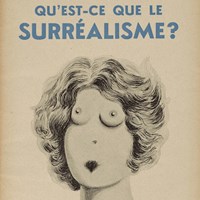 Article date: Friday, July 31, 2020
This is Surrealism! The Boijmans Masterpieces at Cobra Museum of Modern Art
Without people watching over your shoulder, you can come and see forty masterpieces from Boijmans' surrealist art collection in the Cobra Museum in Amstelveen before they will go on a world tour. An exceptional collaboration that, in this strange reality, results in a memorable encounter with Dalí, Magritte, Man Ray and Agar.
---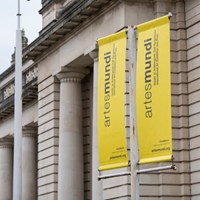 Article date: Thursday, July 30, 2020
Artes Mundi Announces Exhibition and Prize Dates for 2021
Artes Mundi 9 will take place from 13th February 2021 to 6th June 2021 in Cardiff, across three venues, National Museum Cardiff, Chapter and g39. For this edition the winner of the Artes Mundi 9 Prize will be announced ahead of the exhibition opening on 11th February, instead of toward the end of the exhibition as in previous years.
---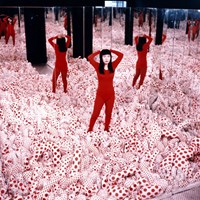 Article date: Thursday, July 30, 2020
Gropius Bau's Yayoi Kusama Exhibition Postponed to March 2021
Yayoi Kusama is one of Japan's most important contemporary artists. In March 2021, the Gropius Bau will devote the first comprehensive retrospective in Germany to Kusama's work. Spanning almost 3000 m², the exhibition will offer an overview of her central creative periods across the past 80 years, including a number of new works as well as a newly realised Infinity Mirror Room.