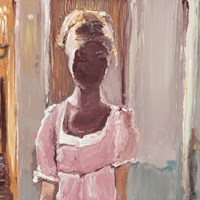 Article date: Wednesday, August 12, 2020
Genieve Figgs's 'Lady in Pink Dress' at Contemporary Sotheby's
GENIEVE FIGGIS b. 1972 LADY IN A PINK DRESS signed and dated (2013) on the reverse oil and gesso on wood 30 by 33 cm. 11⅞ by 13 in.
---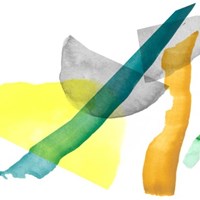 Article date: Tuesday, August 11, 2020
11th Berlin Biennale for Contemporary Art to Open in September
Since September 2019, the 11th Berlin Biennale for Contemporary Art has been unfolding as a process with "exp. 1", "exp. 2", and "exp. 3". From 5 September to 1 November 2020, the upcoming exhibition, the epilogue, will bring together these experiences and the issues they raise in four locations, including the Gropius Bau.
---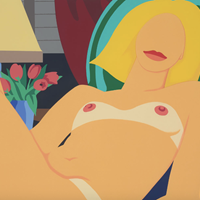 Article date: Monday, August 10, 2020
Wesselmann's Claire Nude Leads Phillip's Sale
Claire Nude 1980 Lithograph and screenprint in colours, on Arches 88 paper, with full margins. I. 63.6 x 61.2 cm (25 x 24 1/8 in.) S. 78.7 x 76.3 cm (30 7/8 x 30 in.) Signed, dated and numbered 3/200 in pencil (there were also 25 artist's proofs), published by Transworld Art, New York (with their blindstamp), framed.
---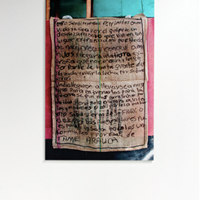 Article date: Monday, August 10, 2020
Centre Pompidou Presents Exhibition "Global(e) resistance" - Marcos Ávila Forero Winner of the 21st Prix Fondation d'Entreprise Pernord Ricard
Every year since 2000, the Centre Pompidou has hosted the Prix Fondation d'entreprise Ricard – which became the Prix Fondation d'entreprise Pernod Ricard on 1st July – to reward an emerging artist on the young French scene. The works of the winners have been gifted to the Musée National d'Art Moderne by the Foundation, thus enriching its collections in a unique manner.
---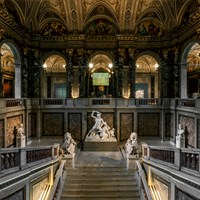 Article date: Monday, August 10, 2020
Austrian Art Market Benefits from the Reduction in VAT to Five Per Cent
The Austrian galleries have a difficult spring behind him. Without the participation in foreign trade fairs, many art dealers are in a precarious situation, because in contrast to Germany, there is a lack of local collect prevails in the Alpine Republic still in force. The Federal government supports the participation in international art fairs with up to 14 000 Euro.
---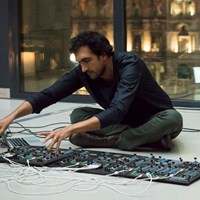 Article date: Sunday, August 9, 2020
The Contemporary Austin Announces Tarek Atoui as the Winner of 2022 Suzanne Deal Booth / FLAG Art Foundation Prize
Atoui will receive an unrestricted cash award, along with production expenses for a solo exhibition premiering at The Contemporary Austin, Texas, and traveling to The FLAG Art Foundation, New York, and an accompanying exhibition catalog.
---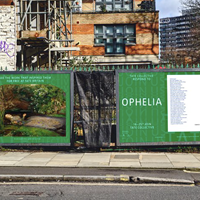 Article date: Saturday, August 8, 2020
Young Creatives Take Over Billboards Across London with Tate Collective
Next week from 10 August, billboards across London will be taken over with new artwork created by young artists, showcasing the talents of the UK's emerging arts scene. Following an open call by Tate Collective - Tate's membership scheme for 16 to 25 year olds - members were invited to submit work in response to seven artworks in Tate's collection, available to visit for free in Tate's galleries.
---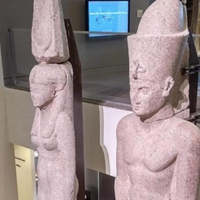 Article date: Friday, August 7, 2020
Two Royal Statues Return from US to be Displayed at Grand Egyptian Museum
Egypt on Thursday received two enormous royal statues that had been displayed as part of the exhibition "Sunken Cities: The Enchanting World of Egypt" in the US. The statues will be installed at the Grand Egyptian Museum.
---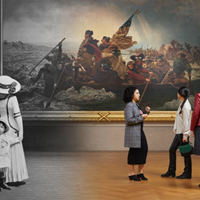 Article date: Friday, August 7, 2020
'Making the Met 1970-2020' Exhibition Upcoming in New York
As the centerpiece of The Met's 150th-anniversary celebrations, this major exhibition will lead visitors on an immersive, thought-provoking journey through the history of one of the world's preeminent cultural institutions. Making The Met, 1870–2020 will feature more than 250 superlative works of art of nearly every type, from visitor favorites to fragile treasures that can only be placed on view from time to time.
---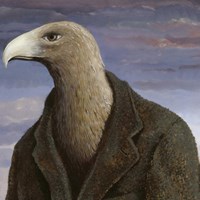 Article date: Wednesday, August 5, 2020
Magritte in Full Sunlight at the Musee de l'Orangerie - the "Renoir" Period 1940-1947
The Musée d'Orsay and Musée de l'Orangerie have organised an exhibition of René Magritte's "Renoir Period", which extended from 1943 until 1947. The first exhibition to show a still largely unknown chapter of Magritte's work in its entirety, it compares Magritte's works with those of Auguste Renoir, who inspired him.