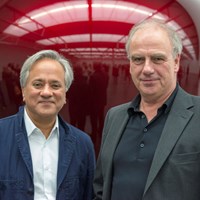 Article date: Friday, September 15, 2017
"I have learnt that it is essential to always keep an open mind and never become dogmatic," Hendrik Driessen, De Pont
This September, Museum De Pont in Tilburg, Holland, will celebrate its 25th anniversary. The museum first opened its doors in 1992 thanks to the generous support of Dutch businessman and attorney J.H. De Pont (1915-1987). The founder had decided that part of his estate was to be used to stimulate contemporary art, but left it up to the board of the new foundation to determine how and where the museum would be opened. "When I began as the museum's first director in early 1989, all sorts of directions could still be taken – and there was something to say for each of them – but the question was: which direction would be ours?"
---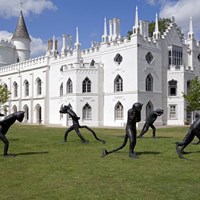 Article date: Thursday, September 7, 2017
"It's all about making the work, not the career." An interview with Laura Ford, the lead artist of HOUSE Biennial
This year, the first edition of HOUSE Biennial: Brighton & Hove's new contemporary visual arts festival (30 September-5 November, 2017), announces Laura Ford as their lead artist. Laura Ford is an established British artist who works across a range of media from sculpture and painting to drawing, ceramics and modelling. For HOUSE Biennial, Ford is producing a new commission in the form of a series of new works for presentation at the Brighton Museum & Art Gallery. Her large-scale sculptural works will be made for one of the main exhibition spaces, while smaller works will be placed amongst the Museum's collection and at associated HOUSE Biennial 2017 venues.
---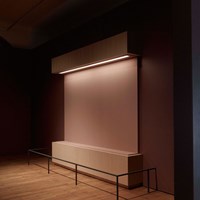 Article date: Friday, August 25, 2017
Yes, the work looks sterile - an interview with Wesley Meuris
Wesley Meuris is a Belgian sculptor and installation artist. Having studied sculpture at Sint Lukas School of Arts in Antwerp, he began exhibiting large-scale sculptures that explore the ways we classify and explore the world around us. His latest exhibition at the Annie Gentils Gallery opens in September.
---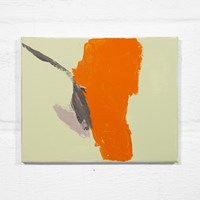 Article date: Tuesday, August 15, 2017
"The beginning of the 21st century is a great time for the world's autodidacts." An interview with Peter Shear
Sitting down to read an article in Vulture by Jerry Salz titled 'The Art World Needs a Jolt. The Electricity Is Coming From Some Surprising Places' I was struck by one particular line. It fascinated me. Salz writes "Now come the small geometric abstractions of Peter Shear who combines personal geometries, Andrew Masullo and Raoul De Keyser. Bookmark this artist."
---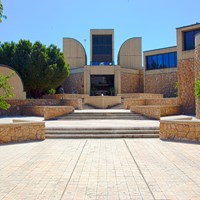 Article date: Thursday, August 10, 2017
Tehran Museum of Contemporary Art Talk Exclusively to Artdependence Magazine
TMOCA is a fascinating museum in the heart of Tehran. It is thought to own one of the most important collections of art in the Middle East, although relatively little is known about the works that are currently in the collection. The museum is currently working towards showing their pieces outside of Iran - a generous offer that is unlikely to prove easy to manifest. Artdependence are very proud to have been offered the opportunity to speak to senior staff members at the Tehran Museum of Contemporary Art.
---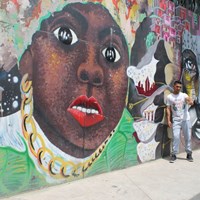 Article date: Monday, August 7, 2017
Hi, I'm Chota13 from Commune 13 (Medellin)
John Alexander, of his artist name Chota13, is a graffiti artist aged 27 years. He wears the unifrom of young people from all over the world: a t-shirt, sports pants and sports shoes. His story could be that of any young man too fast pushed from these sensitive areas that surround world metropolis. His is called Comuna 13, in Medellin, Colombia, antechamber of hell yesterday, now famous for its graffiti gallery in the open air and its escalators.
---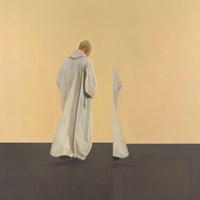 Article date: Sunday, August 6, 2017
WISE SIGHTS OF TIME
Aesthetic views expressed by the art of painting in Tim Eitels work are often wise abstractions of increasing complexities on inner perceptions and sensitivities. An astonished glance searching for traces of existential themes and legitimations in human life will here be called out on this at first especially quiet and peaceful surface of substantial meaningful art. An unique expression that is influenced from own views of places and encounters as he says.
---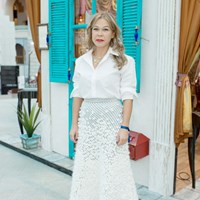 Article date: Sunday, July 23, 2017
It's a privilege to talk directly with an artist - an interview with Margarita Pushkina, Cosmoscow's Founding Director
This past September, Russia's contemporary art fair – Cosmoscow - took place for the fourth time in the country's capital. Although the latest edition hosted a modest number of participating galleries (thirty-eight), Cosmoscow is an art fair that can no longer be overlooked. .. In this interview, we talk to Cosmoscow's Founding Director Margarita Pushkina about the fair's current conditions, and her personal preferences in art.
---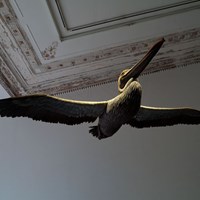 Article date: Monday, July 17, 2017
This is how the song, California Calling by the Beach Boys starts...
Alex Israel is without doubt a Californian artist. His location is inextricable from his work. In his work you can see the Californian sun, the optimism and the vibrant colors. Over the last few years he has gained attention from critics around the world, both for his pastel-color panel paintings and his acclaimed TV show 'As it Lays'. His multimedia work is deeply entrenched in the experience of being born and raised in L.A.
---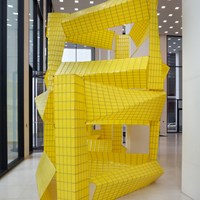 Article date: Wednesday, June 21, 2017
"These works productively question and challenge the theoretical categorization of sculpture..." – Mario Kramer, MMK
Minimalism is about to have one it's biggest revivals to date. The Frankfurt Museum of Modern Art (MMK) is presenting a major exhibition of minimalist art from the 60s and 70s. Featuring the work of more than 50 international artists, the show is the first of its kind and features the recreation of two historical installations, both originally seen at the Heiner Friedrich gallery in Munich, 1968. Artdependence caught up with Mario Kramer who is curating the show.