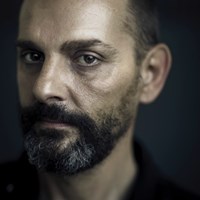 Article date: Monday, January 23, 2017
"The result - is just a top of the iceberg and the rest is a constant monologue you have with yourself" - Ugo Rondinone
Ugo Rondinone is a Swiss-born artist now living in New York. Working in a variety of genres, Rondinone is inspired by the inexhaustible energy of nature. In his work one finds fairy forests, installations with fabulous white trees, figures of birds covered with fingerprints, and giant stone totems – part of the last series in his oeuvre. Ugo Rondinone's latest commission, "Miami Mountain" was created for The Bass, Miami Beach's contemporary art museum, which unveiled the installation in November last year. This work has become an indispensable must see in Miami, and a permanent feature on both tourists' and residents' selfies. In this interview, Ugo Rondinone talks with Artdependence Magazine about the start of his career, his fears and achievements, and his attitude to contemporary art and social media.
---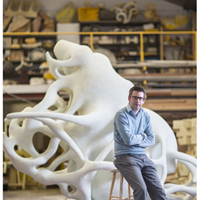 Article date: Tuesday, January 17, 2017
Disruptor & 3D Printing - An Interview with Nick Ervinck
"I have always been fascinated by the way art has developed due to new materials and techniques. In search of contemporary sculpture and it's lack of renewal in response, I look for the interaction between virtual constructions and handmade sculptures. You could describe it as a kind of cross-pollination between the virtual and physical world." - an interview with Nick Ervinck conducted by Etienne Verbist.
---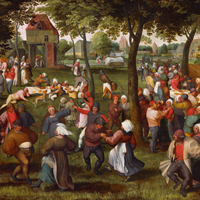 Article date: Wednesday, January 11, 2017
"For us, contemporary art is in no way a competition" - an interview with Laura De Jonckheere
De Jonckheere gallery has acquired its fame thanks to its specialization in Flemish art from the16th and 17th centuries. The gallery has consistently presented a great collection of works by Old Masters, and its professional examination of the authenticity of old paintings. What do they think about contemporary art, and how do they plan to celebrates the 40th anniversary of their first opening? Laura De Jonckheere, daughter of co-founder Georges De Jonckheere, answers these questions and more in this interview with Artdependence Magazine.
---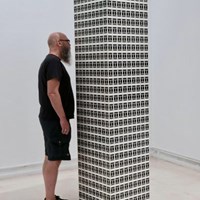 Article date: Wednesday, January 4, 2017
No show for an audience – an interview with Frans van Lent
In the dynamic between artist-artwork-audience, the role of the audience is the most passive. We, the spectators, consume the work that the artist has created, but the relationship tends to be very one-sided. We look, we listen, we contemplate, we may even engage, but we rarely influence the art in return, and it's even rarer still for the audience to personify the artwork. Dutch artist Frans van Lent considers the relationship between performance and spectatorship, in a series of actions that come together under the label of Unnoticed Art.
---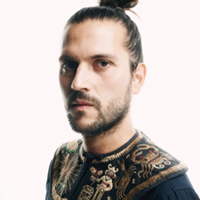 Article date: Wednesday, December 21, 2016
Building a Temple on the Moon: Interview with Jorge Mañes Rubio
"My name is Jorge Mañes Rubio. I'm a Spanish artist based in Amsterdam and I'm currently artist in residence at the European Space Agency. Currently, I'm working on building a temple on the Moon - I would say that this is already quite a nice dream project!" - in interview with Jorge Mañes Rubio, conducted by Etienne Verbist.
---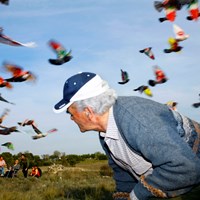 Article date: Monday, December 19, 2016
Interview with PEPE FONT DE MORA, director of FOTO COLECTANIA FOUNDATION in Barcelona
"There are a lot of institutions in this city, but probably photography hasn't crystallised in Barcelona to have the importance that it deserves." - an interview with PEPE FONT DE MORA, director of FOTO COLECTANIA FOUNDATION in Barcelona. When Pepe Font de Mora, director of the Foto Colectania Foundation, describes what he thinks a centre of photography should be, he refers to ideas like collaborating, preserving and adapting to the times. With fifteen years under its belt, the Foundation has positioned itself as one of the reference centres of photography in Barcelona and Spain.
---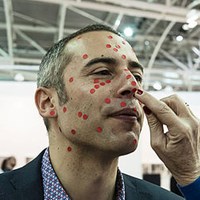 Article date: Sunday, December 11, 2016
"What defines an error?" – an interview with Gian Paolo Renzi Pari
The ongoing contemporary development of art fairs has transformed these events into free-zones of artistic expression - an artistic context in which art could appear in any way, shape, or form. How many of us walk around an art fair and in seeing some strange or unusual behavior first think to ourselves: is it art? Is Art happening right now?
---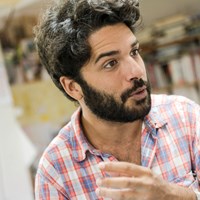 Article date: Monday, November 7, 2016
Albert Pinya: The Time is Now
Do you know Albert Pinya? If you don't recognize this name, you're going to want to pay attention. Pinya is one of the most celebrated members of the new generation of Spanish painters, born in the 1980s. Above all, his work is characterized by its constant questioning of morality and human behavior. Combining elements that are equally tragic, absurd, grotesque, decadent, ridiculous and irreverent, which are linked at times to an ironic vision, which is comical in other times, or a little naïve in other occasions or even gruesome sometimes, Pinya works to take us all a step closer to the here and now.
---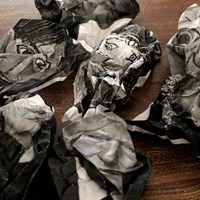 Article date: Sunday, November 6, 2016
"Gathering of the Famous" by Anita Yan Wong
There have always been strong undeniable connections between politics and art, especially in those moments in history when politics becomes the center of public interests. By being extremely sensitive to all kinds of changes, artists transform the anxiety and tension in society into poignant and meditative art works. Prof. Anita Yan Wong (international artist, educator and thinker), answers our 10 question interview with reflections on her artistic drive, and an artistic life well-lived.
---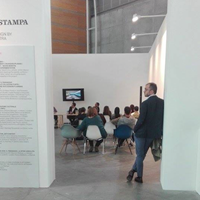 Article date: Friday, November 4, 2016
Curator Stefano Collicelli Cagol asks: What is Experimental? At Artissima
Art fairs are unifying: they bring together artworks, and they bring together people. The benefits of attending an art fair, therefore, extend to a social and educational experience. Artissima, in particular, places a lot of emphasis on the connectivity of art world participants and art lovers. Ever in search for innovative initiatives, and in the interest of asking the important questions, Artissima this year included a series of talks, titled What is Experimental. These talks are being led by Stefano Collicelli Cagol, currently curator for Norway's Trondheim kunstmuseum.