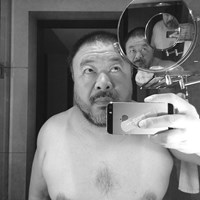 Article date: Monday, October 9, 2017
To Vlaanderen with love: Joseph Beuys, Gerhard Richter and Ai Weiwei exhibitions to open in Belgium in October
An interesting phenomenon is taking place in Belgium this month (October 2017). Three major art institutions across the country are launching exciting new exhibitions. M HKA in Antwerp will feature an exhibition from Joseph Beuys titled Greetings from the Eurasian. It is the first major exhibition of Beuys work since the 80s. Also in Antwerp, FOMU are preparing to open a solo exhibition from Ai Weiwei, the first of its kind in Belgium. Finally, in Ghent S.M.A.K will become the first museum in Belgium to exhibit work by Gerhard Richter since 1976. Artdependence caught up with Directors from all three institutions to find out more about their thoughts on the triplet of shows.
---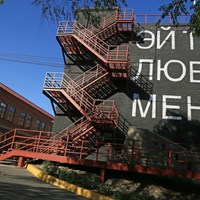 Article date: Wednesday, October 4, 2017
Art on the border: Where Europe and Asia Collide
Opened in 2013, the ZARYA Centre for Contemporary Art is located in Vladivostok, a city occasionally described as Russia's answer to San Francisco. The city is located in the far Eastern enclave of Russian soil, set apart from other major Russian cities and geographically closer to Japan, China and Korea. The museum represents a unique insight into the colliding worlds of art on different continents and across different cultures. Artdependence caught up with Alisa Bagdonaite, chief curator at the museum to find out more.
---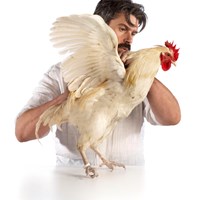 Article date: Monday, October 2, 2017
"Art means total freedom, no algorithms but my own" - an interview with Koen Vanmechelen
Koen Vanmechelen is a contemporary Belgian conceptual artist who is best known for his work 'Cosmopolitan Chicken Project', which explored the themes of bio-cultural diversity through the study of a chicken and its genetic ancestor, the red junglefowl. Science and technology play an important role in his art and many critics have explored this relationship. Koen Vanmechelen's thinking seems to depart from the realms of art, which sets him free to explore his subjects from new and original viewpoints. The Cosmopolitan Chicken Project was a worldwide breeding program, allowing Vanmechelen to study the human-bred creatures, diversity issues and the ethics of his crossbreeding activity.
---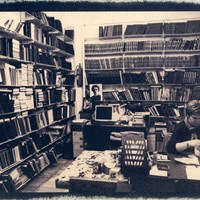 Article date: Thursday, September 28, 2017
"Interesting finds do happen" - Tatiana Goryaeva, Director of the Russian State Archive of Literature and Art
The Russian State Archive of Literature and Arts, known as the 'Archive of Muses', is Russia's largest stored collection of materials relating to the history of national literature, music, theatre, cinema, fine art and architecture. Artdependence Magazine had an opportunity to talk to Tatiana Goryaeva, the director of the Russian State Archive of Literature and Art in order to find out more about the inner life of the Archive and the findings, which are a great pleasure for researchers and collectors and anyone interested in Russian arts.
---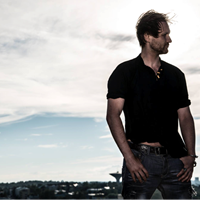 Article date: Tuesday, September 26, 2017
Art for the cryptocurrency world - an interview with Vesa Kivinen
The world of cryptocurrency is relatively new. Not a lot of quality art has been produced about it and for the people who have benefitted from being the early adopters of this realm.
---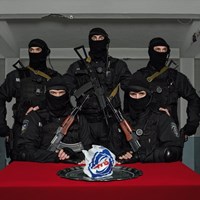 Article date: Monday, September 25, 2017
"Our first photo fair we want to devote to Ukraine and Ukrainian photography" - organizers talk about Photo Kyiv
For the first time in Kyiv at one of the central venues, Complex "Toronto-Kyiv", from 2nd till 5th November 2017 Photo Kyiv, an international art fair dedicated to photography, will take place. This event is unique in its essence and content. It requires courage and unswerving belief in photography from its organizers to emphasize photography on the Ukrainian developing contemporary art market and dedicate a whole fair to it. Even if photography has not yet found its place on the art scene in Ukraine, it will necessarily find its viewer and buyer in the near future, according to Photo Kyiv's team. One of the main sectors of the Photo Kyiv fair will be dedicated to the exhibition of well-known Ukrainian artists, including such names as Bratkov, Savadov, Marushchenko, Dondyuk and many other outstanding photographers. Unbelievably as it may sound, but these artists have never been gathered before on one exhibition.
---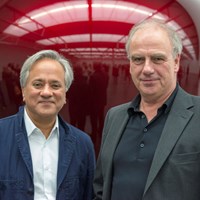 Article date: Friday, September 15, 2017
"I have learnt that it is essential to always keep an open mind and never become dogmatic," Hendrik Driessen, De Pont
This September, Museum De Pont in Tilburg, Holland, will celebrate its 25th anniversary. The museum first opened its doors in 1992 thanks to the generous support of Dutch businessman and attorney J.H. De Pont (1915-1987). The founder had decided that part of his estate was to be used to stimulate contemporary art, but left it up to the board of the new foundation to determine how and where the museum would be opened. "When I began as the museum's first director in early 1989, all sorts of directions could still be taken – and there was something to say for each of them – but the question was: which direction would be ours?"
---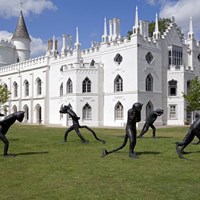 Article date: Thursday, September 7, 2017
"It's all about making the work, not the career." An interview with Laura Ford, the lead artist of HOUSE Biennial
This year, the first edition of HOUSE Biennial: Brighton & Hove's new contemporary visual arts festival (30 September-5 November, 2017), announces Laura Ford as their lead artist. Laura Ford is an established British artist who works across a range of media from sculpture and painting to drawing, ceramics and modelling. For HOUSE Biennial, Ford is producing a new commission in the form of a series of new works for presentation at the Brighton Museum & Art Gallery. Her large-scale sculptural works will be made for one of the main exhibition spaces, while smaller works will be placed amongst the Museum's collection and at associated HOUSE Biennial 2017 venues.
---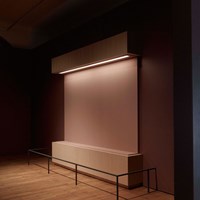 Article date: Friday, August 25, 2017
Yes, the work looks sterile - an interview with Wesley Meuris
Wesley Meuris is a Belgian sculptor and installation artist. Having studied sculpture at Sint Lukas School of Arts in Antwerp, he began exhibiting large-scale sculptures that explore the ways we classify and explore the world around us. His latest exhibition at the Annie Gentils Gallery opens in September.
---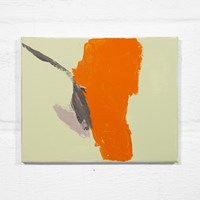 Article date: Tuesday, August 15, 2017
"The beginning of the 21st century is a great time for the world's autodidacts." An interview with Peter Shear
Sitting down to read an article in Vulture by Jerry Salz titled 'The Art World Needs a Jolt. The Electricity Is Coming From Some Surprising Places' I was struck by one particular line. It fascinated me. Salz writes "Now come the small geometric abstractions of Peter Shear who combines personal geometries, Andrew Masullo and Raoul De Keyser. Bookmark this artist."