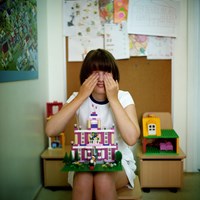 Article date: Friday, October 27, 2017
Winners of Photo Kyiv 2017 Contest: an interview with Yana Shcherbakova and Oleksandr Navrotskyi
The first edition of Photo Kyiv, International Art Fair, dedicated exclusively to photography, will take place 2-5 November 2017 in Kyiv, Ukraine. Among its activities was a Contest for Young Photographers in two nominations: art and documentary photography. Two winners were selected – Yana Shcherbakova in documentary photography and Oleksandr Navrotskyi in art photography. Artdependence Magazine cought up with the winners to find out more about what drives them.
---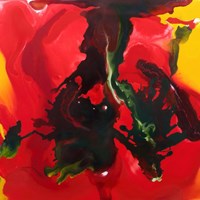 Article date: Thursday, October 26, 2017
Jeannie Motherwell: Her Art Stands by Itself
Born and raised in New York city, Jeannie Motherwell was surrounded by creativity from her earliest years. Both her father, Robert Motherwell, and her stepmother, Helen Frankenthaler, were hugely respected abstract expressionist painters whose work is still displayed around the world today. They have both taken their place in the history books for post-war art. As the daughter of two artistic icons, how do you find your own path and message in the art world? Jeannie Motherwell has managed to do both.
---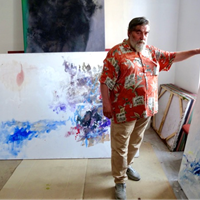 Article date: Thursday, October 19, 2017
Abstract Art Perception and the Brain
"Much of the art experience comes down to pattern recognition. Humans are so good at it, that we often see patterns where there are none; such as animal figures in clouds or mountains. The beholder himself becomes an actor of what he sees in art; even more when the painting is abstract. Billions of incoming cues of all our senses continuously overwhelm us. Without the selection imposed on them by emotion and memory, we cannot build knowledge and meaning." - Ioan Sbârciu.
---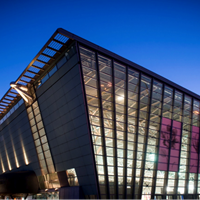 Article date: Monday, October 16, 2017
Meeting Artissima: a fair of the future
Artissima is Italy's most important art fair, focused on contemporary art. Since the fair's establishment during 1994, Artissima is considered one fundamental event in Torino as well as a unique event in the European cultural scene. The dynamic of the fair is undeniable and has a tremendous influence on the local economy. Every year, a huge international audience is actively participating in fair's events. With more than 200 galleries participating each year, the fair is an attraction for many artists as well as curators for contributing into the re-discovery of the contemporary art scene.
---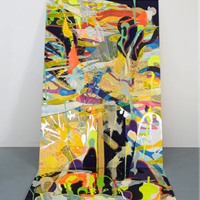 Article date: Friday, October 13, 2017
Claudia Chaseling. The artist behind the grand-scale spatial paintings
Claudia Chaseling's works are always inspired by flaming global problems of actuality which are transformed into vivid works of art expressing themselves in abstract, sometimes sarcastic ways. Her work poses crucial questions, triggers critical thinking and expresses an art as a comment on the fragile decision point between human conscience and deliberate violence.
---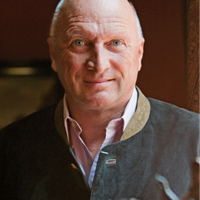 Article date: Tuesday, October 10, 2017
Neuroscience & Connoisseurship in Art - an interview with Jan de Maere
Neuroscience investigates the relation between mind, body, brain and environment. Science demonstrates that we do not have a direct link with reality, only the illusion of it, created by the concepts of our brain. Thousands of elements of yhe observed painting create the stable image in our brain, a subjective interpretation of reality. Since Charles Darwin, beauty is seen as an innate evolutionary instinct, an advantage for all species, from plants to butterflies and to human beings.
---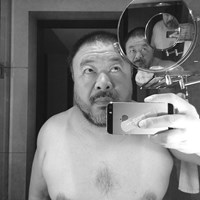 Article date: Monday, October 9, 2017
To Vlaanderen with love: Joseph Beuys, Gerhard Richter and Ai Weiwei exhibitions to open in Belgium in October
An interesting phenomenon is taking place in Belgium this month (October 2017). Three major art institutions across the country are launching exciting new exhibitions. M HKA in Antwerp will feature an exhibition from Joseph Beuys titled Greetings from the Eurasian. It is the first major exhibition of Beuys work since the 80s. Also in Antwerp, FOMU are preparing to open a solo exhibition from Ai Weiwei, the first of its kind in Belgium. Finally, in Ghent S.M.A.K will become the first museum in Belgium to exhibit work by Gerhard Richter since 1976. Artdependence caught up with Directors from all three institutions to find out more about their thoughts on the triplet of shows.
---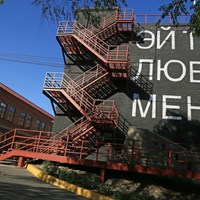 Article date: Wednesday, October 4, 2017
Art on the border: Where Europe and Asia Collide
Opened in 2013, the ZARYA Centre for Contemporary Art is located in Vladivostok, a city occasionally described as Russia's answer to San Francisco. The city is located in the far Eastern enclave of Russian soil, set apart from other major Russian cities and geographically closer to Japan, China and Korea. The museum represents a unique insight into the colliding worlds of art on different continents and across different cultures. Artdependence caught up with Alisa Bagdonaite, chief curator at the museum to find out more.
---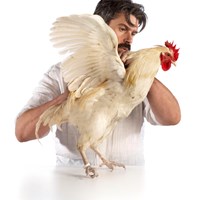 Article date: Monday, October 2, 2017
"Art means total freedom, no algorithms but my own" - an interview with Koen Vanmechelen
Koen Vanmechelen is a contemporary Belgian conceptual artist who is best known for his work 'Cosmopolitan Chicken Project', which explored the themes of bio-cultural diversity through the study of a chicken and its genetic ancestor, the red junglefowl. Science and technology play an important role in his art and many critics have explored this relationship. Koen Vanmechelen's thinking seems to depart from the realms of art, which sets him free to explore his subjects from new and original viewpoints. The Cosmopolitan Chicken Project was a worldwide breeding program, allowing Vanmechelen to study the human-bred creatures, diversity issues and the ethics of his crossbreeding activity.
---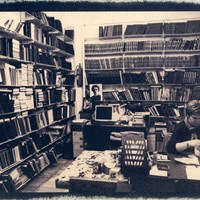 Article date: Thursday, September 28, 2017
"Interesting finds do happen" - Tatiana Goryaeva, Director of the Russian State Archive of Literature and Art
The Russian State Archive of Literature and Arts, known as the 'Archive of Muses', is Russia's largest stored collection of materials relating to the history of national literature, music, theatre, cinema, fine art and architecture. Artdependence Magazine had an opportunity to talk to Tatiana Goryaeva, the director of the Russian State Archive of Literature and Art in order to find out more about the inner life of the Archive and the findings, which are a great pleasure for researchers and collectors and anyone interested in Russian arts.