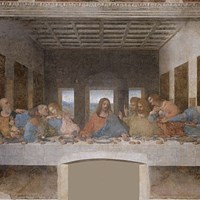 Article date: Thursday, January 18, 2018
Did Da Vinci and His Workshop Create a Copy of 'The Last Supper'? An Interview with Doctor Jean-Pierre Isbouts
Is it possible that a detailed canvas copy of Da Vinci's Last Supper, overseen by Da Vinci himself, could have hung, unrecognised on the wall of a remote convent in Belgium for the last 450 years?
---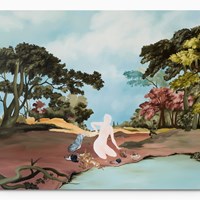 Article date: Wednesday, January 17, 2018
"My Two Passions Were Painting, And Working With Wild Animals." ArtDependence Talks to Sanam Khatibi
Born in Iran and now based in Brussels, Sanam Khatibi embraces a broad range of artistic techniques, from sculpture and embroidery to painting and pencil drawing. Dealing with animal instincts and primal nature, her work contains echoes of Renaissance paintings and contemporary themes of power, gender and dominance.
---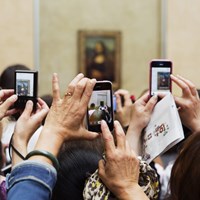 Article date: Thursday, January 11, 2018
"I Shoot All Classes and I Am Fascinated by Everyone in Their Environment. I Am Very Democratic." An Interview with Martin Parr
Martin Parr is one of the most recognizable documentary photographers of our time. His work can be accurately determined by the richness and brightness of colors and the "distant eye" angle, which has the power to make you laugh and cry, all at the same time.
---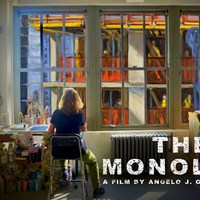 Article date: Wednesday, January 10, 2018
The Monolith: An Interview with Film Director Angelo J. Guglielmo, Jr., Editor Rosie Walunas and Artist Gwyneth Leech
The Monolith offers a visually striking documentary short about celebrated New York City artist, Gwyneth Leech.
---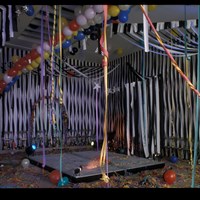 Article date: Wednesday, December 27, 2017
Always Someone Asleep and Someone Awake: An Interview with Curator Arlène Berceliot Courtin
The exhibition Always Someone Asleep and Someone Awake is an homage to the Eternal Network of Robert Filliou and George Brecht, a festival without beginning or end, undergoing constant renewal.
---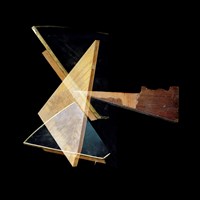 Article date: Wednesday, December 20, 2017
How the Past Informs the Present: New Vision/New Generation at Julie Saul Gallery
History and the present meld in the works of four artists at the New Vision/New Generation exhibit at Julie Saul Gallery in New York.
---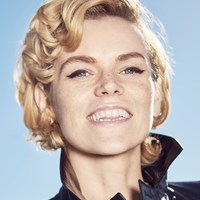 Article date: Tuesday, December 19, 2017
Displacing Reality: An Interview with Alex Prager
The lines between reality and fiction are effectually merged in Alex Prager's precise, meticulously-crafted images. In her latest series of theatrical photography, Prager explores notions of artifice and congruence, challenging the audience's implicit expectations with novel twists on familiar narratives.
---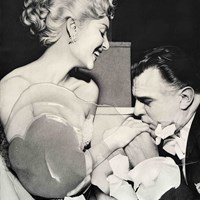 Article date: Tuesday, December 19, 2017
"I am interested in the overall physical experience of the viewer – not just a visual experience." ArtDependence Speaks to Karl Haendel
ArtDependence caught up with Karl Haendel to find out more about his work, his methods and his next projects.
---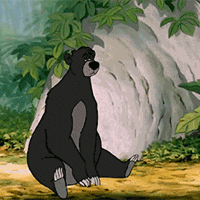 Article date: Thursday, December 14, 2017
"'Blessed are the poor in spirit', but at the age of 48 I'm no longer so blessed with that quality." David Claerbout
Having trained as a painter at the Nationaal Hoger Instituut voor Schone Kunsten in Antwerp, Belgian artist David Claerbout has become better known for his work with photography and moving images. His work plays with the boundaries of both mediums, questioning our relationship to the visual image and asking us to engage with his work on an intellectual as well as aesthetic level. Claerbout's works often include elements of sound and visuals that create environments that are almost immersive in nature.
---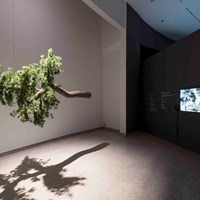 Article date: Wednesday, December 13, 2017
Running a Museum on the Korean Peninsula
"The great privilege of working in the fields of modern and contemporary, is that we can make history be part of the present, read how the present relates to the past and create experiences that allow us to imagine the future," Bartomeu Mari I Ribas, National Museum of Modern and Contemporary Art in South Korea. The MCCA is the National Museum of Modern Contemporary Art in South Korea. The main gallery space is found in Gwacheon city and there are three further branches in Deoksugung, Seoul and Cheongju. ArtDependence caught up with Bartomeu Mari I Ribas, Director of the MMCA, to learn a little more about Korea's flourishing art scene.