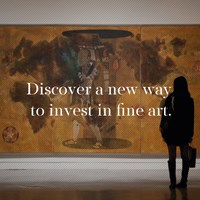 Article date: Thursday, March 9, 2017
Platforms Which Will Have Impact - Maecenas Discover a New Way to Invest in Fine Art
Marcelo Garcia Casil: "We are a start-up company looking to disrupt the art finance industry. Our online platform removes intermediaries like auction houses and art dealers by creating an open and fair marketplace where investors can reach out to art owners directly in a secure and reliable way."
---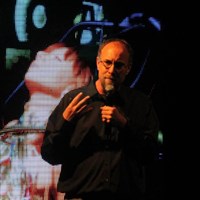 Article date: Monday, March 6, 2017
Curators Who Will Have Impact – An Interview with Mark Coeckelbergh
"I'm a philosopher thinking about new technologies, what they mean for our lives and how they may change society. In my work I connect with artists and curators, since I think artistic research can help to bring in different forms of knowledge and experience to discuss these questions. I'm a professor at the University of Vienna, but I also connect to many people outside academia, in the worlds of technology and art." - Mark Coeckelbergh
---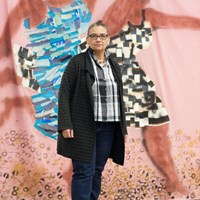 Article date: Monday, January 30, 2017
The theatre of history Lubaina Himid shows in Oxford and Bristol
As an emancipated white male, writing this as Trump takes office, it can only feel that we white males are wrecking everything. Minutes after swearing in, the new US president was telling the motley crowds on Capitol Hill that migrants or foreign nations will have no part in his vision for America's future. Now he is planning his wall. In the UK, our own government's liking for foreigners does not even extend to our cross-channel neighbours. And so, unless you are a writer, an artist or perhaps a footballer, it is no time to be a migrant.
---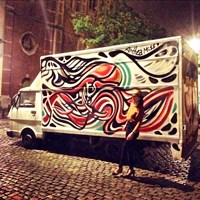 Article date: Friday, January 27, 2017
Interview with Anthea Missy, Graffiti & Street Artist
Contemporary street artists are not concerned with impressing members of the Academy or approved authorities. Rather, they are interested in revoking many social conventions about art. Contemporary street artists produce their works with the belief that art does not only belong in museums but also on the streets with the people. That is why many of them, such as Banksy, operate under pseudonyms, because vandalizing public property is a crime.
---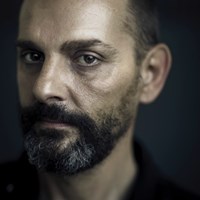 Article date: Monday, January 23, 2017
"The result - is just a top of the iceberg and the rest is a constant monologue you have with yourself" - Ugo Rondinone
Ugo Rondinone is a Swiss-born artist now living in New York. Working in a variety of genres, Rondinone is inspired by the inexhaustible energy of nature. In his work one finds fairy forests, installations with fabulous white trees, figures of birds covered with fingerprints, and giant stone totems – part of the last series in his oeuvre. Ugo Rondinone's latest commission, "Miami Mountain" was created for The Bass, Miami Beach's contemporary art museum, which unveiled the installation in November last year. This work has become an indispensable must see in Miami, and a permanent feature on both tourists' and residents' selfies. In this interview, Ugo Rondinone talks with Artdependence Magazine about the start of his career, his fears and achievements, and his attitude to contemporary art and social media.
---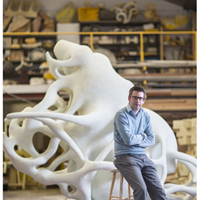 Article date: Tuesday, January 17, 2017
Disruptor & 3D Printing - An Interview with Nick Ervinck
"I have always been fascinated by the way art has developed due to new materials and techniques. In search of contemporary sculpture and it's lack of renewal in response, I look for the interaction between virtual constructions and handmade sculptures. You could describe it as a kind of cross-pollination between the virtual and physical world." - an interview with Nick Ervinck conducted by Etienne Verbist.
---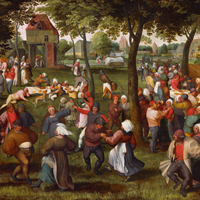 Article date: Wednesday, January 11, 2017
"For us, contemporary art is in no way a competition" - an interview with Laura De Jonckheere
De Jonckheere gallery has acquired its fame thanks to its specialization in Flemish art from the16th and 17th centuries. The gallery has consistently presented a great collection of works by Old Masters, and its professional examination of the authenticity of old paintings. What do they think about contemporary art, and how do they plan to celebrates the 40th anniversary of their first opening? Laura De Jonckheere, daughter of co-founder Georges De Jonckheere, answers these questions and more in this interview with Artdependence Magazine.
---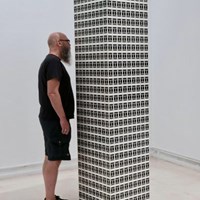 Article date: Wednesday, January 4, 2017
No show for an audience – an interview with Frans van Lent
In the dynamic between artist-artwork-audience, the role of the audience is the most passive. We, the spectators, consume the work that the artist has created, but the relationship tends to be very one-sided. We look, we listen, we contemplate, we may even engage, but we rarely influence the art in return, and it's even rarer still for the audience to personify the artwork. Dutch artist Frans van Lent considers the relationship between performance and spectatorship, in a series of actions that come together under the label of Unnoticed Art.
---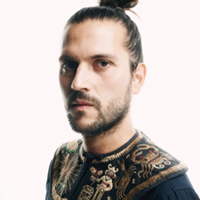 Article date: Wednesday, December 21, 2016
Building a Temple on the Moon: Interview with Jorge Mañes Rubio
"My name is Jorge Mañes Rubio. I'm a Spanish artist based in Amsterdam and I'm currently artist in residence at the European Space Agency. Currently, I'm working on building a temple on the Moon - I would say that this is already quite a nice dream project!" - in interview with Jorge Mañes Rubio, conducted by Etienne Verbist.
---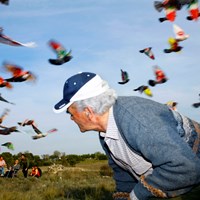 Article date: Monday, December 19, 2016
Interview with PEPE FONT DE MORA, director of FOTO COLECTANIA FOUNDATION in Barcelona
"There are a lot of institutions in this city, but probably photography hasn't crystallised in Barcelona to have the importance that it deserves." - an interview with PEPE FONT DE MORA, director of FOTO COLECTANIA FOUNDATION in Barcelona. When Pepe Font de Mora, director of the Foto Colectania Foundation, describes what he thinks a centre of photography should be, he refers to ideas like collaborating, preserving and adapting to the times. With fifteen years under its belt, the Foundation has positioned itself as one of the reference centres of photography in Barcelona and Spain.