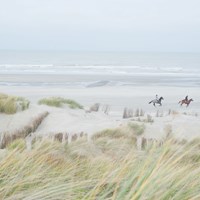 Article date: Tuesday, October 22, 2019
Dimitri Bogachuk: Capturing Silence
Dimitri Bogachuk is a Kyiv-based photographer. His work has gained critical acclaim thanks to its uncanny ability to capture moments of apparent silence – the space in between. His work has a sense of peace and tranquillity that is at once calming, and unnerving.
---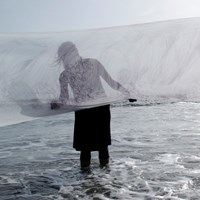 Article date: Wednesday, August 28, 2019
The Aestheticized Interview with Piyali Ghosh (India)
"Art is inseparable from life. We are reproducing our feelings, experience and knowledge through the language of art. I think, Art is political when it communicates with audience, regardless of an artist's intension each piece of art consciously or unconsciously records socio-political history of our time. It is a powerful tool to push the conventional boundaries of thought, it dares to deconstruct and reconstruct ideas asan independent political or social message".
---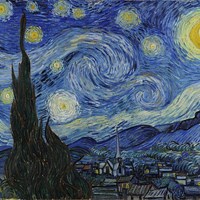 Article date: Tuesday, August 27, 2019
Interview with Dr. Cyrus Abbasian: Unveiling the Unconsciousness of Art
"As a psychiatrist I cannot help but analyse what emotions, feelings and thoughts the artist was having or is conveying through their art. Empathy is a crucial skill for all psychiatrists and I try to understand and empathise with the artist through their art".
---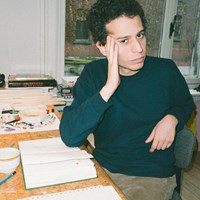 Article date: Thursday, August 8, 2019
Artistic Practice with Maxim Ryckaerts
"My work questions the volatile nature of the stuff we're surrounded with everyday. I try to tell an urban story in a wayward manner, with the recurring theme of the strange interaction between language and matter. I have an ongoing fascination with symbols, icons and puzzles".
---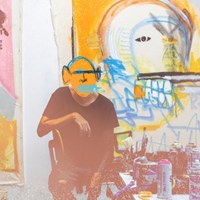 Article date: Tuesday, July 23, 2019
Street Art to the Gallery: Interview with Revolue (Antipop), Brazil
"Graffiti is something to have fun with, but it also has a serious message. That's why I don't consider myself a graffiti artist anymore. For me, real graffiti artists are on the streets every day, tagging all around, sending messages...I like to observe, to hang with street artists. I truly respect them. My main goal is always to make people think - think about themselves, think about the city with a funny or sarcastic taste. In the end, its art, and for me, art is all about happiness".
---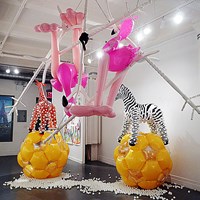 Article date: Monday, July 8, 2019
The Aestheticized Interview with Denis Brun (France)
"I think that art has not such a social role that contemporary society would like us to believe. Especially when it is used as a substitute to real politic or education to try to badly fix a certain lack of social cohesion, economical fragility or cultural poverty. At this level, society's expectations of the unifying and restorative potential of art (and artists) are totally disproportionate".
---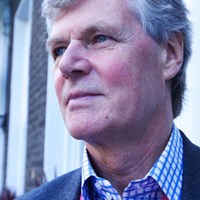 Article date: Friday, June 21, 2019
An Interview with the New Owners of Art Düsseldorf
"I believe Art Düsseldorf has great potential for growth and I'm always interested in working with fairs that add value to the market. Walter Gehlen and his team have enjoyed two very successful editions - we can now couple this with the experience and knowledge Angus Montgomery Arts has garnered from over 40 years of establishing contemporary art fairs. Welcoming Art Düsseldorf into our portfolio will, I hope, enable the fair to benefit from our wider international audiences of collectors, exhibitors and partners".
---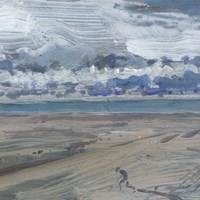 Article date: Tuesday, June 18, 2019
Interview with Koen Broucke
"My drawings and paintings are influenced by my piano playing in a sensual and tactile way and vice versa. I have great admiration for all-round artists like James Ensor. Once he said to Stefan Zweig that he considered his composition work to be of greater importance than his role as a painter. He was also a prolific writer of letters in a very personal and original French style".
---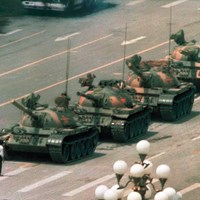 Article date: Tuesday, June 4, 2019
On the 30th Anniversary of Tiananmen Square: Photographer Jeff Widener Speaks About Tank Man
30 years ago today, a major uprising shook the streets of Beijing. Protesters held ground in an area known as Tiananmen Square. Images of the protest appeared in the press around the world and a single photograph known simply as 'Tank Man' seemed to capture the scene in the public imagination and become one of the most iconic photographs of all time. ArtDependence had the opportunity to speak to photographer Jeff Widener about his enduring photograph.
---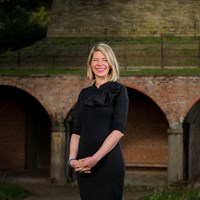 Article date: Thursday, May 30, 2019
Helen Pheby, Head of Curatorial Programme at Yorkshire Sculpture Park about Public Art and Sculpture Society
"The relationship between Yorkshire Sculpture Park's location and identity is absolutely fundamental. The physical landscape we curate and the backdrop of industrial towns and rolling hills determines aesthetic decisions about the location of sculptures as well as providing inspiration for artists to develop new work".