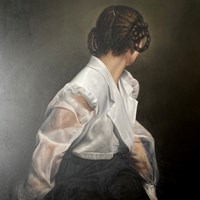 Article date: Wednesday, April 8, 2020
The Pedrami Gallery on Dealing with COVID-19
As the COVID-19 situation is going on worldwide, we're asking leading figures in the art world how they are coping with it, what initiatives they are taking and how they see the future.
---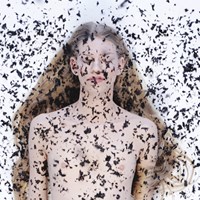 Article date: Wednesday, April 8, 2020
Nathalie Vanheule On Art Under Corona: Living with the Memories of a Warm Embrace
Multimedia artist Nathalie Vanheule incorporates performance, sculpture and video installations into her work. In 2020, she has a series of exhibitions lined up, including a show at the Osan Museum of Contemporary Art in Korea. Curated by Kusuk Yon, the show features 4 contemporary performance artists and allows each artist to build upon the work left behind by the previous exhibitor. Nathalie is set to be the final artist in the series.
---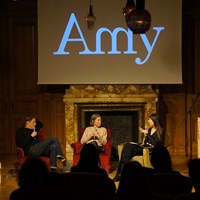 Article date: Wednesday, March 25, 2020
Amyart.app – The Independent Cloud-Based Art Management Application
Like almost every other industry, the art world is doing its best to become digital – quickly. The team behind Amyart.app have been working in the world of professional art for several years. Together, they decided to create a tool to help art enthusiasts and dealers manage and present their work.
---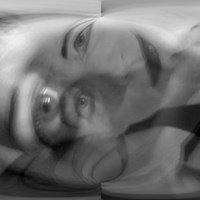 Article date: Sunday, March 15, 2020
The Aestheticized Interview with Evelin Stermitz (Austria)
Evelin Stermitz, M.A., M.Phil., studied Media and New Media Art at the Academy of Fine Arts and Design, University of Ljubljana, Slovenia, and holds the degree in Philosophy from Media Studies. Her works in the field of media and new media art focus on post-structuralist feminist art practices.
---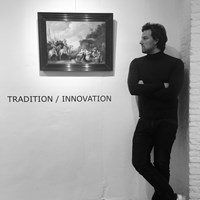 Article date: Tuesday, February 18, 2020
ArtDependence Welcomes Tyr Baudouin Lowet de Wotrenge
We are excited to announce that Tyr Baudouin Lowet de Wotrenge will be joining the ArtDependence editorial team this spring. Tyr is a 33 year old art dealer who owns his own gallery in Antwerp. The gallery is open by appointment only and once a year Tyr hosts an exhibition to highlight an aspect of his collection.
---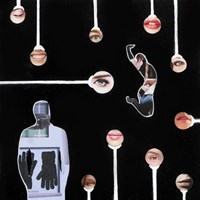 Article date: Monday, February 17, 2020
Game Without Rules by Irina Gabiani (Luxembourg)
Irina Gabiani's exhibition "The game without rules"at Gian Marco Casini Gallery in Livorno (Italy) is a continuation of the artist's previous exhibition titled "Domino principle (the end is your choice)" presented at Nosbaum Reding Gallery in Luxembourg, where the artist was showing the consequences of excessive exploitation of the resources of our planet.
---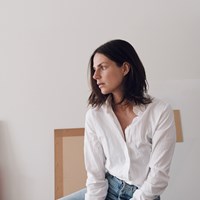 Article date: Tuesday, February 11, 2020
Louise Mertens On
Belgian artist Louise Mertens is known for her eye for aesthetics and her unique, sophisticated take on capturing the human form. Early on in her career, she opened a fine art studio in Antwerp where she creates works that translate her visual world and become a trademark of herself.
---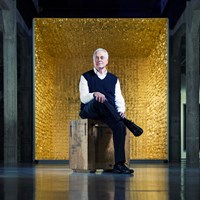 Article date: Monday, February 10, 2020
Collecting, the Story of Vanhaerents Family
As a West Flemish family, we are more in the habit of setting ourselves up modestly. I hope that our passion and drive and our sense of quality also brings other people into contact with the medium of art. Its impact on others or the outside world is of secondary importance to me. I mainly buy art that touches me. It is nice to be listed as "the top 200 collectors", but this is not an end in itself.
---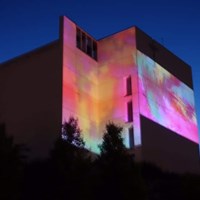 Article date: Thursday, January 16, 2020
The Aestheticized Interview with Jaime de los Rios (Spain)
"The drift of the life of an artist is very curious. It is common to think of his career as a series of evolutions that also affect his technical skill and conceptual realization. The reading of a life in creation is according to the classical linear vision. In these pre-quantum times, I have discovered that in a way people look for ourselves, we seek our fate within a complex universe where reality is not always an absolute truth".
---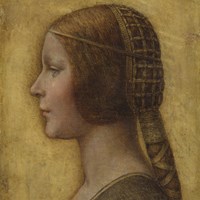 Article date: Thursday, December 5, 2019
Simon Hewitt on Leonardo da Vinci and The Book of Doom
In October Hewitt released his new book, Leonardo da Vinci and The Book of Doom, investigating the subject of Leonardo's beautiful and haunting portrait of Bianca Sforza known as La Bella Principessa, and comprehensively debunking claims made in 2015 by British artist and convicted forger Shaun Greenhalgh to have produced the work himself.