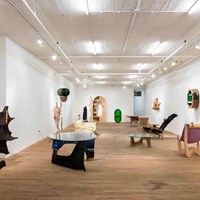 Article date: Wednesday, April 25, 2018
Great Expectations: An Interview with Bridget Donahue
From the moment she introduces herself, Bridget Donahue is genuine and unguarded. Her manner is a stir of warmth, directness and acuity - she is the confidant you would call for honest advice. When an aspiring artist unexpectedly stops by the gallery to meet her, they readily ease into an amiable exchange.
---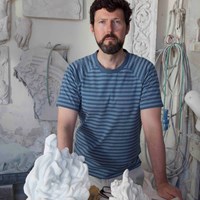 Article date: Saturday, April 21, 2018
Statelessness, Collapse and Transformation in Richard Stone's Work – An Interview with the Artist
Richard Stone is a multi-disciplinary artist whose practice transcends both painting and sculpture and has also included installation and performance. He works between London and Pietrasanta, the centuries old home of Italian marble carving, where it is believed that Michelangelo travelled from Florence to buy the marble for David.
---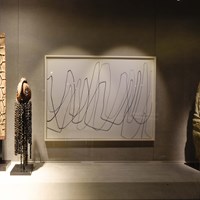 Article date: Monday, April 16, 2018
The Spaces in Between: An Interview with Silvia Bächli
When the Barbier-Mueller Museum offered Swiss artist Silvia Bächli the opportunity to curate its next exhibition, she conceived of the experience as a creative occasion for dialogue between the museum's artifacts and her drawings.
---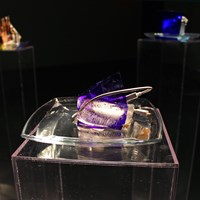 Article date: Wednesday, April 4, 2018
Intention & Ephemerality: An Interview with Bradley Eros
Spend five minutes speaking with Eros and you are convinced that he is one of those rare individuals, so consummately creative and interested in the farthest reaches of the arts, it is nearly impossible to imagine him as anything other than an artist. Working in film, video, collage and performance, Eros has created a name for himself as a boundary-breaker across mediums since the 1980s.
---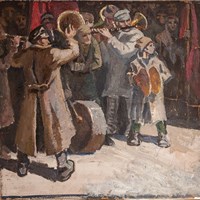 Article date: Sunday, April 1, 2018
"I like art that makes you think." An Interview with Semеn Kantor, Director of Museum of Odessa Modern Art
The Museum of Odessa Modern Art sets a goal to preserve artefacts of Odessa non-official art from the last decades of the Soviet power as well as new Odessa art during its origin and development stages in modern Ukraine.
---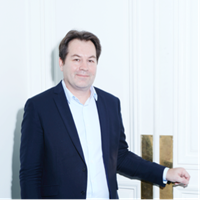 Article date: Friday, March 30, 2018
The New Art Economy – Art Paris Art Fair
"My name is Guillaume Piens and I am the director of Art Paris Art Fair, a modern and contemporary spring art fair that will be taking place at the Grand Palais in Paris from April 5th – 8th. Art has always been a part of my life..."
---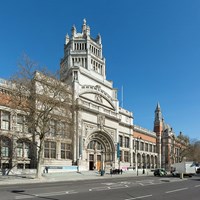 Article date: Wednesday, March 21, 2018
England's Museums and Brexit: The Mendoza Review
The UK is pressing ahead with Brexit, steadying itself for the impact of a rapid and radical shift in international relationships across all industries. Ahead of the change, the UK Government commissioned an independent review of museums in England.
---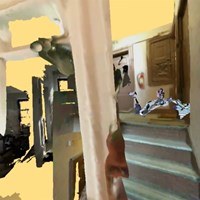 Article date: Wednesday, March 14, 2018
Introduction of VR at The Zabludowicz Collection - An Interview with Maitreyi Maheshwari
Known for its innovative approach and for championing new movements in art (as well as being very supportive of young talent) The Zabludowicz Collection in London is set to present Virtual Reality (VR) works in a dedicated environment named 360: Virtual Reality Room, which will be open throughout 2018.
---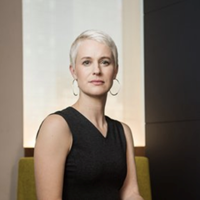 Article date: Tuesday, March 13, 2018
A Fair as a Service to Collectors and Galleries – An Interview with Nicole Berry, Executive Director of The Armory Show
Nicole Berry: The Armory Show is New York's Art Fair. Founded in 1994 in New York City, 24 years later it is the most widely attended art fair in New York City and second only to Art Basel Miami Beach as the most attended art fair in North America.
---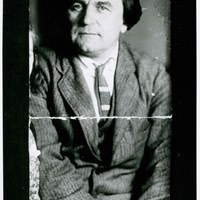 Article date: Monday, March 12, 2018
Malevich as a Professor of the Kiev Bauhaus
We all know Kazimir Malevich as an artist, art theorist and philosopher. But we don't know so much about him as a teacher or even professor. Yet, surprisingly, this was his main activity for at least 12 years. In the numerous research articles and papers on Malevich, you're unlikely to find one on his pedagogical oeuvre.