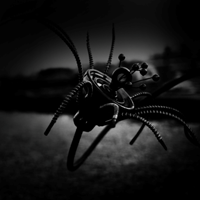 Article date: Friday, May 19, 2017
Primavera De Filippi: "As an artist, I try to challenge the current state of the world..."
Primavera De Filippi: "As an academic, I try to understand the current state of the world and I struggle to develop a theoretical framework that can explain the way things work. As an artist, I try to challenge the current state of the world, in a continuous attempt to expand the boundaries of is deemed possible today."
---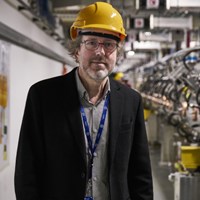 Article date: Wednesday, May 17, 2017
"We are building a small transportable accelerator that will make PIXE analysis widely accessible" Maurizio Vretenar
Proton Induced X-ray Emission (PIXE) is routinely used in the art world to help date and authenticate works. Up until now, it has come at a high cost and required the use of bulky particle accelerator equipment that cannot be moved outside of the laboratory.
---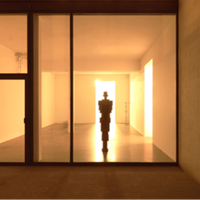 Article date: Thursday, May 11, 2017
'If a mind occupies the body and the body occupies a building..." an interview with Antony Gormley
Anthony Gormley is a British sculptor. He is currently living and working in London and has received an OBE for his contributions to the art world. His best known work includes The Angel of the North, a large-scale sculpture erected outside Gateshead in the North of England. His recent exhibition 'LIVING ROOM' was shown at the Xavier Hufkens gallery in Brussels.
---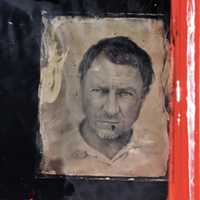 Article date: Wednesday, April 26, 2017
"Sometimes I think of it like sculpting with live reactions." Paul Buchanan
Artist Paul Buchanan was born in Glasgow and is currently living and working in the Netherlands. His work aims to explore the boundaries of the social, political and economic structures that contain us. He has a unique way of working with people and places, using responses and reactions to his work in order to shape their development. Paul Buchanan: "A lot of the time, people don't know that they're participating in my projects. It's tricky making a piece of work and expecting people to participate. I suppose the way I work is to leave it open for people to participate in their own terms."
---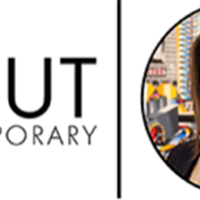 Article date: Wednesday, April 19, 2017
World's first art incubator and accelerator, Debut Contemporary, Ubiquity University
Ceric Samir, Art Coach: "I am an entrepreneur and disrupter in the art market aiming to change the fabrics of the art market that's lacked transparency and serious and credible structure for centuries when it comes down to it being run as a business (perhaps with an exception of a few blue chip galleries and auction houses). I set up the world's first art incubator and accelerator, Debut Contemporary, designed to assist ambitious and talented artists turn their practice into a viable business and a successful long term career."
---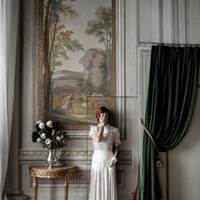 Article date: Tuesday, April 11, 2017
"I always work alone..." - an interview with Anja Niemi
Best known for her mysterious and delicate stories, Norwegian artist Anja Niemi expresses herself through the medium she finds most comprehensive – photography. Her latest project, titled "The Woman Who Never Existed", was inspired by the words of the pioneering Italian actress Eleonora Duse. Eleonora worked in theatre, travelling the world's stages alongside Sarah Bernhardt in the early 20th century. Unlike other actresses of the time who seemed to be constantly striving for publicity, she was private and introverted by nature.
---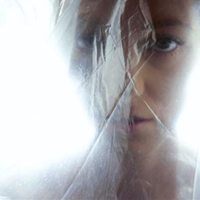 Article date: Monday, April 3, 2017
The Internet of Beings - an interview with Martine-Nicole Rojina
Martine-Nicole Rojina: "I believe in the tradition of mastery. I thrive for a holistic upgrade of perception, awareness and knowledge and dig deep into all elements involved to master the alchemical system. In the inside, as on the outside. As above, so below."
---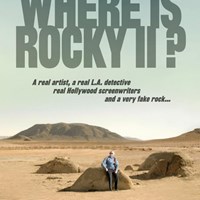 Article date: Thursday, March 30, 2017
"The thing is real. Ed Ruscha did create a mysterious art piece…" - Gregoire Gensollen on 'Where is Rocky II?'
Gregoire Gensollen has a host of major Hollywood titles under his belt, but his latest film production, 'Where is Rocky II?' (2016) takes him in a new direction. A documentary, a comedy and a mystery, all rolled in to one, the film documents the 10-year hunt for a mysterious 'fake rock' - a piece of art created by American artist Ed Ruscha in 1979 and deposited in an unknown location somewhere in the vast Californian desert.
---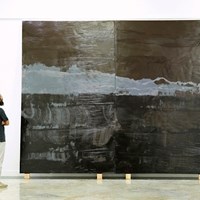 Article date: Friday, March 24, 2017
"Art is created by the free human being and not the artist" - an interview with José Yaque
The work of José Yaque is life affirming. Standing in front of his huge canvas paintings we glimpse a vision of that infinite freedom, so rare and so precious, that allows an artist to create their work with an open heart and soul. Whatever José Yaque creates, the influence of nature always permeates his work. It manifests in a variety of forms, but there is a recurring theme around the interpretation of natural resources and phenomena. With artful mastery he manages to depict rocks, soil, water, seamlessly combining abstraction and figurative forms.
---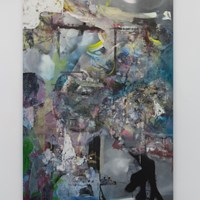 Article date: Sunday, March 19, 2017
"My paintings are constructed forms that shift between light and dark..." - an interview with Liam Everett
During a January visit to Paris I had the unexpected pleasure of visiting the Kamel Mennour Gallery to view an exhibition of the works of Liam Everett. The gallery's warm hospitality combined with Liam's fantastic work made the entire experience unforgettable.