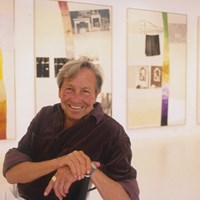 Article date: Sunday, March 15, 2020
$5,000 Rauschenberg Emergency Grants in Partnership with New York Foundation for the Arts
The program provides one-time grants of up to $5,000 for unexpected medical emergencies. New York Foundation for the Arts (NYFA) is proud to partner with the Robert Rauschenberg Foundation to administer a new emergency grant program called Rauschenberg Emergency Grants. This marks the first phase of a program that will be in the tradition of Change, Inc., a non-profit foundation established in 1970 by Robert Rauschenberg to assist professional artists of all disciplines in need of emergency medical aid.
---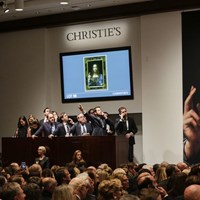 Article date: Sunday, March 15, 2020
Christie's Confirms Precautionary Closures, Sale Postponements in Europe and Americas
Christie's continues to monitor all global developments related to the COVID-19 virus outbreak, including adherence to the recommendations from the World Health Organisation (WHO). The health and well-being of our employees and our clients remains our highest priority. We continue to assess the situation daily and make appropriate arrangements to help ensure the health and safety of employees and visitors to our salerooms and galleries worldwide.
---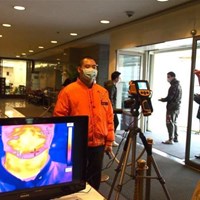 Article date: Saturday, March 14, 2020
Shanghai Museums Reopen with Coronavirus Prevention Measures
A batch of museums in east China's Shanghai reopened to the public from Friday with measures taken to prevent the spread of the novel coronavirus.
---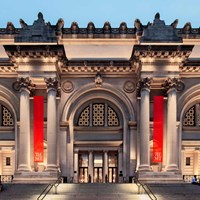 Article date: Friday, March 13, 2020
Metropolitan Museum to Close Temporarily Starting March 13
The Metropolitan Museum of Art announced that it will temporarily close all three locations—The Met Fifth Avenue, The Met Breuer, and The Met Cloisters—starting tomorrow, March 13, to support New York City's effort to contain the spread of COVID-19. The Museum will undertake a thorough cleaning and plans to announce next steps early next week.
---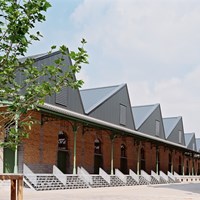 Article date: Friday, March 13, 2020
Art Brussels Announces New Dates for 2020 Edition
Due to the unprecedented situation regarding COVID-19, the growing concern over public health and the resulting force majeure event, Art Brussels - with the agreement of their international gallery committee - has decided to cancel the April edition of the fair and reschedule the dates. Art Brussels 2020 will now take place from Thursday 25 to Sunday 28 June 2020.
---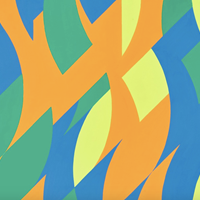 Article date: Friday, March 13, 2020
Riley's October 5 Leads Sotheby's Made in Britain
BRIDGET RILEY b.1931 OCTOBER 5, REVISION OF AUGUST 11.
---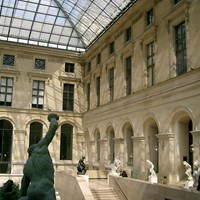 Article date: Friday, March 13, 2020
The Musée du Louvre Closed Until Further Notice
In accordance with directives issued by the French government, the Musée du Louvre and the Musée National Eugène-Delacroix closed at 6 p.m. this Friday, March 13, 2020, and will remain closed until further notice.
---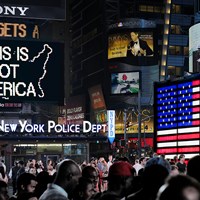 Article date: Thursday, March 12, 2020
Alfredo Jaar Wins Hasselblad Award 2020
The Hasselblad Foundation is pleased to announce that Alfredo Jaar is the recipient of the 2020 Hasselblad Foundation International Award in Photography for the sum of SEK 1,000,000 (approx. USD 100,000). Alfredo Jaar is the 40th winner of the Hasselblad Award. The award ceremony will take place in Gothenburg, Sweden, on October 19, 2020. The following day, October 20, an exhibition of Alfredo Jaar's work will open at the Hasselblad Center.
---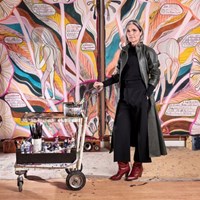 Article date: Thursday, March 12, 2020
Emma Talbot wins the 8th Edition of the Max Mara Art Prize for Women
Max Mara, Whitechapel Gallery and Collezione Maramotti announced Emma Talbot as the winner of the Max Mara Art Prize for Women. This prize supports UK-based female artists who have not previously had a major solo exhibition. Awarded in alternate years since 2005, it is the only visual art prize of its kind in the UK.
---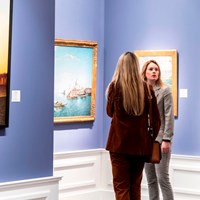 Article date: Wednesday, March 11, 2020
TEFAF Maastricht 2020 to Close Earlier due to Coronavirus
TEFAF Maastricht 2020 will close earlier than planned, at 7pm today (March 11). Event organisers shortened its run in the face of concerns over coronavirus.