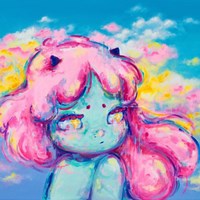 Article date: Thursday, June 4, 2020
Time Flies by Okokume at Sotheby's Contemporary
Description OKOKUME b. 1985 TIME FLIES acrylic on canvas signed and dated 2019 on the reverse 75 by 60 cm. 29½ by 23⅝ in.
---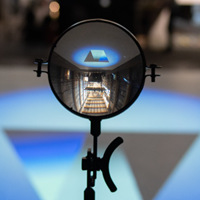 Article date: Thursday, June 4, 2020
First Tallinn Biennial to Open in July
The first Tallinn Biennial kicks off in Estonian capital on 2 July 2020 and aims to fill the gap, geographically and institutionally, between the Kaunas, Riga and Helsinki Biennials. Tallinn Biennial will attract international attention to the local scene, present the work of artists to a broader public and through a curatorial standpoint will speak of issues relevant for today.
---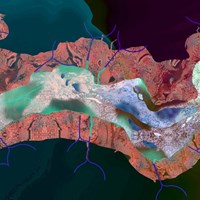 Article date: Tuesday, June 2, 2020
Power Station of Art (PSA) Announces the Curatorial Team and Theme for the 13th Shanghai Biennale
For the first time, the Biennale will operate as an eight-month, evolving, "in crescendo" project conceived as a collective undertaking by artists, activists, and institutions, and unfolding in three phases between November 2020 and June 2021, challenging the usual art biennale format. To realize this ambitious proposition, Jaque is working closely with a curatorial team consisting of YOU Mi, Marina Otero Verzier, Lucia Pietroiusti, and Filipa Ramos.
---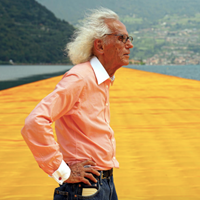 Article date: Monday, June 1, 2020
Artist Christo has Died at 84
Christo Vladimirov Javacheff, who was known for his monumental environmental artworks with his late wife, Jeanne-Claude Denat de Guillebon, has died. He was 84 years old. Together, known simply as Christo and Jeanne-Claude, they wrapped iconic landmarks in fabric, such as the Pont Neuf in Paris in 1985 and the Reichstag in Berlin in 1995; and mounted thousands of orange gates in Central Park, redolent of Japan's sacred torii gates, in 2005.
---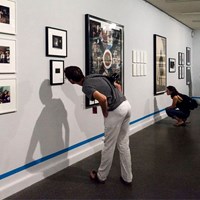 Article date: Saturday, May 30, 2020
Serendipity Arles Grant 2020, the Biggest Photography, Video and New Media Grant in India
Serendipity Arts Foundation and the Rencontres d'Arles holds the biggest photography, video and new media grant, supported by the Embassy of France in India, named the Serendipity Arles Grant, with the shared purpose of promoting cultural practices in South Asia.
---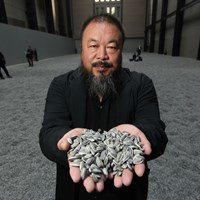 Article date: Friday, May 29, 2020
Ai Weiwei's Mass Activism Partnership with Human Rights Watch
Ai Weiwei is a creative thorn in the side of Chinese authorities. His activism gained prominence when he broke through the government cover up to commemorate the thousands of children who died during the Sichuan earthquake of 2008 due to shoddy school construction. Today, he is making a film about the coronavirus outbreak in Wuhan.
---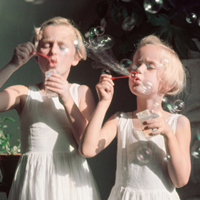 Article date: Friday, May 29, 2020
Nederlands Fotomuseum will Open on 1 June 2020
The Nederlands Fotomuseum will open its doors again for visitors on 1 June 2020. To ensure that people's visit is as pleasant and safe as possible, the museum has taken a number of safety measures. The Nederlands Fotomuseum is therefore following the protocol for safe and responsible reopening of museums by the Dutch Museum Association.
---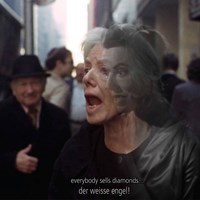 Article date: Thursday, May 28, 2020
Bucharest Biennale to be Curated by an AI Curator Named Jarvis
The 10th Bucharest Biennale (Bucharest International Biennial for Contemporary Art), generated by Pavilion – journal for politics and culture & Spinnwerk Elevation.Labor.Wien is set for May 19 – July 17, 2022, under the curatorship of Jarvis (AI).
---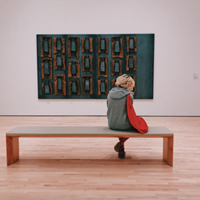 Article date: Thursday, May 28, 2020
Museums, Museum Professionals and COVID-19: ICOM and UNESCO Release their Full Reports
To gather information on how the ongoing COVID-19 outbreak is affecting and will affect the cultural sector in the short and long term, ICOM launched a global survey to analyse the impact of lockdowns. The survey covered 5 themes: the current situation for museums and staff, predicted economic impact, digital and communication, museum security and conservation of collections, freelancer museum professionals.
---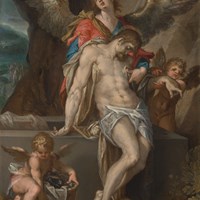 Article date: Wednesday, May 27, 2020
Rijksmuseum Receives Painting by Bartholomeus Spranger
The art dealer and collector Bob Haboldt has donated to the Rijksmuseum a masterpiece by Bartholomeus Spranger, The Body of Christ Supported by Angels, painted on copper ca. 1587. Spranger was one of the most important painters in Europe around 1600. From 1 June 2020 it will hang alongside other masterpieces by artists from the same region, including Adriaen de Vries and Joachim Wtewael.