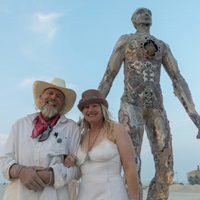 Article date: Friday, August 28, 2020
Burning Man, Art on Fire : The Enthusiasm Splashes from The Screen
An inspirational insight into the spectacular art at the center of this annual celebration, BURNING MAN: ART ON FIRE follows the unpredictable journey of the artists who defy reason to bring their massive installations and sculptures to the punishing Nevada desert. Filmed just after Burning Man's legendary founder suddenly died, the community of artists is challenged by impossible timing and blinding dust storms.
---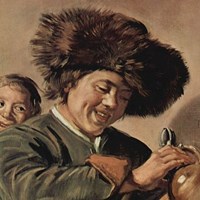 Article date: Thursday, August 27, 2020
'Two Laughing Boys' Painting by Frans Hals is Stolen for the Third Time
The Frans Hals painting Two Laughing Boys with a Mug of Beer has been stolen for the third time in its recent history. The painting was taken from the Museum Hofje van Mevrouw van Aerden in Leerdam before dawn on Wednesday, after robbers forced open the back door, police said in a statement.
---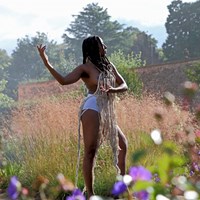 Article date: Wednesday, August 26, 2020
Alberta Whittle Wins Frieze Artist Award 2020
Alberta Whittle is the recipient of the Frieze Artist Award 2020. Supported by Forma, the award presents a major opportunity for an emerging international artist to debut an ambitious new commission for Frieze London. This year Frieze will introduce an innovative hybrid of online and offline activity, reaching audiences worldwide via the digital reach of Frieze Viewing Room, as well as celebrating the vibrant art scene in London with Frieze Week programming across the city.
---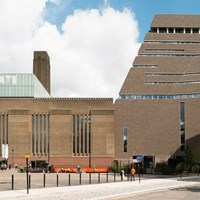 Article date: Wednesday, August 26, 2020
A Man Who Damaged an Oil Painting by Pablo Picasso at Tate Modern has been Jailed for 18 Months
Shakeel Massey, 20, damaged the artist's 1944 painting Bust of a Woman at the central London gallery on December 28 2019. The artwork was painted during the Nazi occupation of France during the Second World War in Picasso's studio at Rue des Grands-Augustins in Paris, the Tate said.
---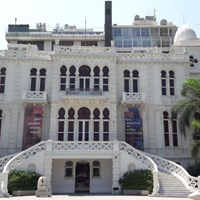 Article date: Tuesday, August 25, 2020
ALIPH will Devote a First Envelope of 5 million Dollars to the Stabilization and Rehabilitation of Beirut's Damaged Cultural Heritage
Following the explosion of 4 August and the damage it caused to museums, libraries, monuments and historic houses in central Beirut, the ALIPH Foundation Board decided to allocate an initial envelope of 5 million dollars to finance emergency measures to stabilize, protect, or rehabilitate the city's cultural heritage.
---
Article date: Tuesday, August 25, 2020
Photo London Announces Digital Fair
As the uncertainty surrounding Covid-19 is not diminishing Photo London has decided, following extensive consultation with stakeholders, that the best way to create the outstanding platform we envisaged for their exhibitors is to move the October Fair online as part of the Fair's ongoing digital programme. Working with the online Fair partner Arts, Photo London aims to create a successful online event for exhibitors, collectors and partners.
---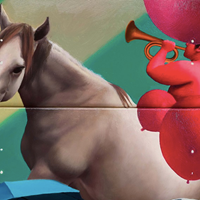 Article date: Tuesday, August 25, 2020
Wang Xiaobo's Skateboard Desk at Sotheby's Charity Auction
WANG XIAOBO SEARCHING FOR LIGHT oil on skate deck, set of six each signed, dated 2020 and numbered 1/6, 2/6, 3/6, 4/6, 5/6, 6/6, respectively Executed in 2020. each: 20.3 by 80 cm. 8 by 31½ in.
---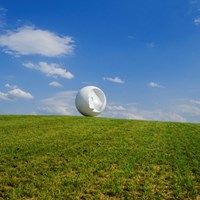 Article date: Monday, August 24, 2020
The First Public Park of Contemporary Sculpture in Ukraine PARK3020 Opens in September
On September 15, 2020 PARK3020 officially opens and presents works by Ukrainian sculptors: Nazar Bilyk, Anna Zvyagintseva, Oleksii Zolotariov, Anton Logov, Anna Naduda, Bohdan Tomashevskyi and others. In 2020-2022, the park will cooperate in a partnership with a key institution for the presentation of public art in the UK – Yorkshire Sculpture Park.
---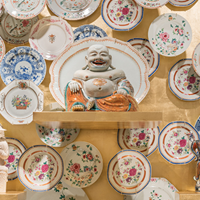 Article date: Saturday, August 22, 2020
The Porcelain Room Exhibition at Fondazione Prada
"The Porcelain Room" brings together examples of porcelain made between the 16th and 19th centuries for various markets, social and religious groups, particularly in Europe and the Middle EastThis exhibition is part of a research that Fondazione Prada has undertaken to expand its activity beyond the boundaries of contemporary art.
---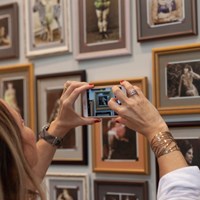 Article date: Friday, August 21, 2020
SP-Arte Launches Virtual Fair with Strong Participation of Local Galleries
The first edition of the SP-Arte Viewing Room will take place from the 24 – 30 August 2020, bringing 136 exhibitors together in a single digital space, including leading design and art galleries in the national and international markets, publishing houses, magazines, collectives and independent art projects. SP-Arte launches its first online edition following the global trend of art institutions and fairs moving their activities to the digital realm.