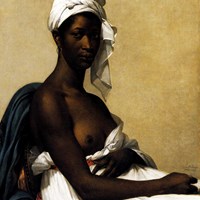 Article date: Saturday, March 30, 2019
Musée d'Orsay Temporarily Renames Manet's 'Olympia'
Paris' Musee d'Orsay opened 'Black Models: from Gericault to Metisse.' Running through July 21st, the exhibition is in the second leg of its installation after debuting at Columbia University's Wallach Art Gallery last year under the title 'Posing Modernity: The Black Model from Manet and Matisse to Today.'
---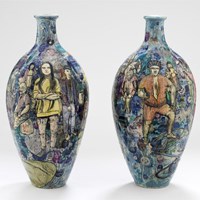 Article date: Saturday, March 30, 2019
Grayson Perry's Brexit Vases Acquired by the V&A for "Britain's Mantlepiece"
The Matching Pair vases by British artist and potter Grayson Perry go on permanent display inthe V&A's world-famous Ceramics Galleries. Created in 2017 in response to the huge social and political rift caused by Brexit, each vase depicts supporters of Leave and Remain.
---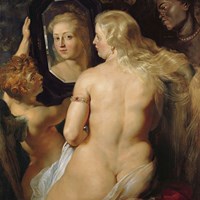 Article date: Friday, March 29, 2019
Rubens to Makart Liechtenstein. The Princely Collections at Albertina
The Albertina Museum is presenting a comprehensive selection of the most outstanding works from the Princely Collections under the title From Rubens to Makart. The museum is also devoting a simultaneous exhibition to the Viennese watercolor, an important and central category of works within the Princely Collections, in an exhibition entitled Rudolf von Alt and his Time.
---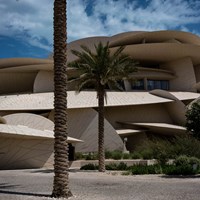 Article date: Thursday, March 28, 2019
Qatar's 'Desert Rose' National Museum Set to Open
The museum is designed as a free-form space and is meant to offer visitors a fluid experience. Located on Doha's waterfront corniche, the museum will be the first notable building visitors see as they make their way from the airport to the city centre.
---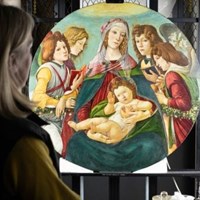 Article date: Thursday, March 28, 2019
'Fake' Botticelli Painting is from Artist's Studio, English Heritage Says
Experts cleaning a supposed imitation of a Botticelli painting have discovered it was actually created in the Renaissance master's own studio. The work had been thought to be a later copy of the Madonna of the Pomegranate, painted by Sandro Botticelli in 1487. But English Heritage conservators changed their minds after scraping thick yellow varnish off the painting.
---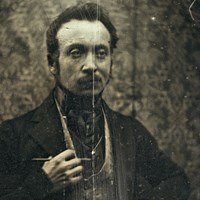 Article date: Wednesday, March 27, 2019
Monumental Journey: The Daguerreotypes of Girault de Orangey at Metropolitan Museum of Art
This exhibition, the first in the United States devoted to Girault, and the first to focus on his Mediterranean journey, features approximately 120 of his daguerreotypes, supplemented by examples of his graphic work—watercolors, paintings, and his lithographically illustrated publications. Among the images he created are the earliest surviving photographs of Greece, Egypt, Turkey, Lebanon, Syria, and Jerusalem and among the first daguerreotypes depicting Italy.
---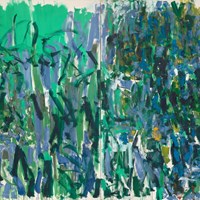 Article date: Wednesday, March 27, 2019
The Long Run's Art Experiments at MoMA
Innovation in art is often characterized as a singular event—a bolt of lightning that strikes once and forever changes what follows. The Long Run provides another view: by chronicling the continued experimentation of artists long after their breakthrough moments, it suggests that invention results from sustained critical thinking, persistent observation, and countless hours in the studio.
---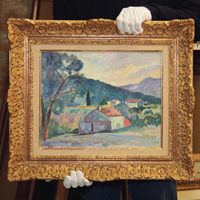 Article date: Tuesday, March 26, 2019
Managuin's Le Mas à Saint-Tropez at Christie's Impressionists & Modern Art
---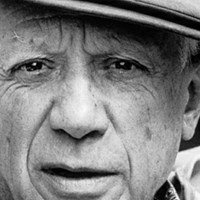 Article date: Tuesday, March 26, 2019
Dutch Art Detective Tracks Down Lost Picasso
Dutch art detective Arthur Brand tracked down a lost painting by Pablo Picasso titled Buste De Femme, painted in 1938. The painting of Picasso's mistress Dora Maar was stolen from the yacht of a Saudi sheikh in France in 1999 and has been missing ever since. The stolen painting, valued at 4 million euros at the time of its theft, has now been transferred to an insurance company, the Volkskrant reports.
---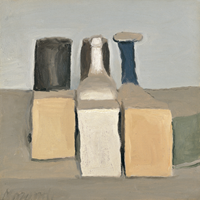 Article date: Monday, March 25, 2019
A Backward Glance: Giorgio Morandi and the Old Masters at Guggenheim Bilbao
The Bolognese painter Giorgio Morandi represented everyday objects in his still lifes, distilling the mundane subject matter to its pure, essential form in his compositions. This exhibition brings together, for the first time, Morandi's signature paintings and a selection of Old Master works that informed his artistic practice throughout his career.