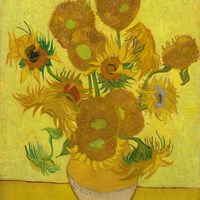 Article date: Friday, January 25, 2019
Van Gogh Museum to Keep Sunflowers in Amsterdam
Detailed international research underscores fragile condition of famous painting. Axel Rüger, Director of the Van Gogh Museum: 'This is why we have decided that Sunflowers will no longer travel away from the museum. From now on, this highlight of our collection will stay at home in Amsterdam, available for all of our visitors to see every day of the year'.
---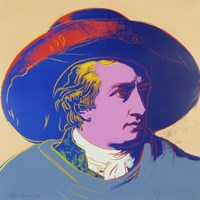 Article date: Friday, January 25, 2019
Goethe by Andy Warhol at Rusterholtz Galerie + Auktionen
Warhol has cropped the original composition so as to create a head and shoulders portrait of the writer. Goethe had contemplated painting as an early career choice and published a book on the theory of colour.
---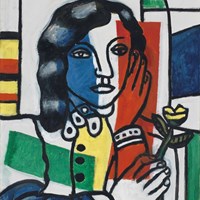 Article date: Friday, January 25, 2019
Fernand Léger at Tate Liverpool: New Times, New Pleasures
This exhibition brings together more than forty works by renowned artist Fernand Léger (1881–1955). Léger was enthralled by the vibrancy of modern life. His paintings, murals, film and textiles were infused with the bustle and rhythm of the metropolis.
---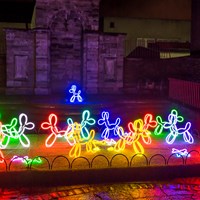 Article date: Thursday, January 24, 2019
Arts Council England Publishes Guide for the Event of a 'No Deal' Brexit
On 22 January 2019, Arts Council England has published a guide sign-posting relevant government information that will help arts and cultural organisations prepare in the event that the UK exits from the European Union without a withdrawal agreement
---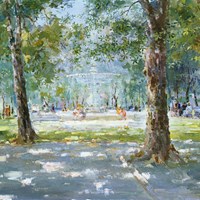 Article date: Wednesday, January 23, 2019
Intimate Dialogue with Nature though Sergiy Shisko's Solo Exhibition
Large solo exhibition of Ukrainian artist Sergiy Shishko reveals over sixty paintings and drawings from all periods of his creative life starting from 1926 till late 1990s. This is the eighths exhibition in the framework of the project "10 outstanding Ukrainian artists of the XX century."
---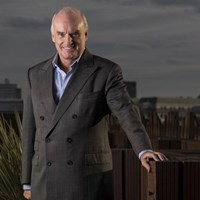 Article date: Tuesday, January 22, 2019
Chair of Victoria and Albert Museum Reappointed
The Prime Minister of the UK has reappointed Nicholas Coleridge as Chair of the Victoria and Albert Museum for a term of four years, commencing on 1 November 2019.
---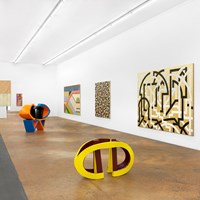 Article date: Tuesday, January 22, 2019
Pattern, Decoration & Crime at MAMCO, Geneva
MAMCO examines in this large group exhibition the "Pattern & Decoration" movement, formed in the 1970s and that enjoyed international success in the 1980s, before fading in the decades thereafter.
---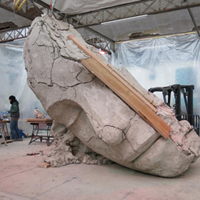 Article date: Monday, January 21, 2019
Mark Manders: Tilted Head in New York Central Park
Public Art Fund announces solo exhibition of internationally renowned Dutch-born Mark Manders. Debuting on March 6, Tilted Head is acclaimed Mark Manders' largest single cast bronze sculpture to date. Conceived specifically for Doris C. Freedman Plaza at the southeast entrance to Central Park, the silent and peaceful new commission is more than thirteen feet tall and consists of a monumental androgynous human head in classical repose.
---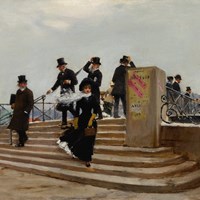 Article date: Monday, January 21, 2019
Beraud's Le Pont Des Arts Par Grand Vent Leads 19th Century Art Sale
Likely painted in situ, Jean Béraud later expanded this panel into his larger canvas, Pont des Arts par grand vent, now in the collection of The Metropolitan Museum of Art, New York.
---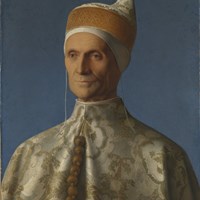 Article date: Saturday, January 19, 2019
'Mantegna and Bellini. Masters of the Renaissance' in the Gemäldegalerie, Berlin
The exhibition Mantegna and Bellini. Masters of the Renaissance travels from London's National Gallery to the Gemäldegalerie as the top temporary art exhibition in Berlin in 2019. It features around 100 works to compare and contrast two of the greatest Renaissance artists, who also happened to be brothers-in-law: Andrea Mantegna (c. 1431–1506) and Giovanni Bellini (c. 1435–1516).