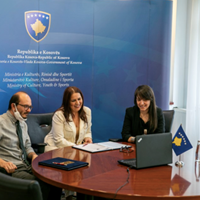 Article date: Wednesday, May 27, 2020
The 14th Edition of Manifesta Takes place in the City of Pristina, Kosovo, in 2022
The Ministry of Culture, Youth and Sports of Kosovo, represented by Minister Vlora Dumoshi and the Director of Manifesta and Chair of Manifesta 14 Pristina, Hedwig Fijen, signed the Memorandum of Cooperation via a zoom call, guaranteeing the budget made available for the development of a permanent intercultural institution in Pristina in 2022 on the occasion of Manifesta 14.
---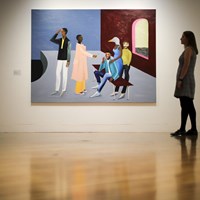 Article date: Tuesday, May 26, 2020
Turner Prize 2020 Cancelled
The Turner Prize, the most high-profile award in British art, will not be given out this year because of the upheaval caused by coronavirus pandemic. Tate Britain, which has organised the prize since 1984, said it would be impossible to organise the annual nominees' exhibition. Instead, Tate will give bursaries each worth £10,000 to help 10 artists at this "exceptionally difficult time".
---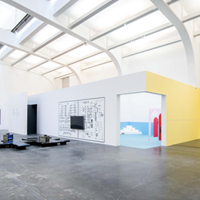 Article date: Monday, May 25, 2020
Meditations in an Emergency
"Meditations in an Emergency" is the first exhibition to open in 2020 at UCCA Beijing, bringing together 26 Chinese and international artists reflecting on the role of art during a time of crisis.
---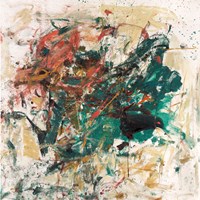 Article date: Friday, May 22, 2020
Mitchell's 'Noël' Leads Phillips' 20th Century & Contemporary Sale
Joan Mitchell's $10 Million Masterwork Noël to be Offered in Phillips' 20th Century & Contemporary Art Evening Sale in New York on 2 July, 2020
---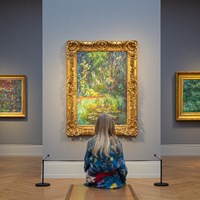 Article date: Friday, May 22, 2020
Museum Barberini Extended its Exhibition Monet: Places
After almost two months of its temporary closure, the Museum Barberini reopened its doors, extending the exhibition 'Monet: Places', thus enabling us to devote time and space to Monet's work.
---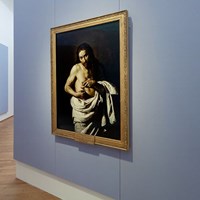 Article date: Thursday, May 21, 2020
Rijksmuseum Re-Opens on 1 June and Extends Caravaggio-Bernini Exhibition to 13 September
In response to the latest guidelines announced by the government of the Netherlands, the Rijksmuseum, the national museum of the Netherlands, will re-open to the public on 1 June. The much-celebrated temporary exhibition Caravaggio-Bernini. Baroque in Rome, originally scheduled to close on 7 June, will now be extended to 13 September 2020. It had received 85,000 visitors in the four weeks since the exhibition opened on 14 February.
---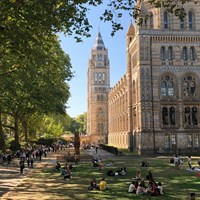 Article date: Thursday, May 21, 2020
UK to Launch Culture Renewal Taskforce According to Culture Secretary
The Culture Secretary of the UK has announced representatives from the arts, cultural and sporting worlds who will join a new taskforce aimed at helping getting the country's recreation and leisure sector up and running again.
---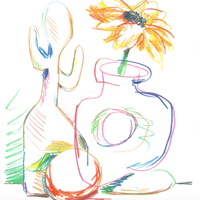 Article date: Wednesday, May 20, 2020
Future Generation Art Prize Extended its Application Procedure till June 3, 2020
Future Generation Art Prize extended its application procedure till June 3, 2020 to offer the opportunity to all artists throughout the world to take part in the 6th edition of the biannual global contemporary art prize. All artists from 18 to 35 from anywhere in the world, working in any medium are invited to apply.
---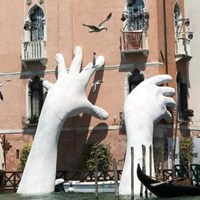 Article date: Tuesday, May 19, 2020
New Dates for the Biennale Architecture and the Biennale Art
La Biennale di Venezia announces that the 17th International Architecture Exhibition – How Will We Live Together? – curated by Hashim Sarkis, which was to take place in Venice from August 29th through November 29th 2020, has been postponed to 2021, to be held Saturday May 22nd to Sunday November 21st.
---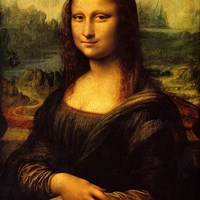 Article date: Tuesday, May 19, 2020
France is Suggested to Sell Mona Lisa 'for 50 billion Euro' to Cover Coronavirus Losses
France could make up for its financial losses amid the coronavirus pandemic by selling the Mona Lisa, a tech CEO has suggested. Stephane Distinguin, the founder of tech company Fabernovel, made the suggestion in a magazine interview, explaining that France should "sell the family jewellery" for at least €50 billion (£44.7 billion).